產品配置 Black Shark 5 Pro 5G Specifications
基本資料 Basic Information
型號 Model:Black Shark 5 Pro 5G
顏色 Color:黑色 Black, 白色 White
系統 System:Android 12
處理器 CPU:8 Core Snapdragon 8 Gen 1 up to 3.0GHz
記憶體 RAM:8GB, 12GB
容量 Storage:128GB, 256GB
記憶卡 SD Card:不支援 Not Support
電池 Battery:4650mAh
支援快速充電 Support up to 120W Quick Charging
屏幕 Display
呎吋 Size:6.67吋 Inch
解析度 Resolution:2400 x 1080
技術 Technology:OLED, HDR 10+, DCI-P3
144Hz 螢幕更新率 Refresh Rate
720Hz 觸控刷新率 Touch Sampling Rate
相機 Camera
後置相機 Rear Camera
108MP 主鏡頭 Main
13MP 廣角 Wide Angle
5MP 微距 Marco
前置相機 Front Camera
16MP 自拍鏡頭 Selfie
連接 Connectivity
制式 Cellular:5G / 4G / 3G / 2G
卡槽 Card Slot:SIM 1 + SIM 2
耳機插槽 Earphones Jack:3.5mm
NFC:支援 Support
Wifi:WiFi 6 802.11ax
藍芽 Bluetooth:5.2
尺寸 Dimensions
尺寸 Size:163.86 x 76.53 x 9.5mm
重量 Weight:220g
功能 Features
磁動力升降遊戲鍵 Magnetic Pop-Up Triggers,
雙對稱立體聲揚聲器 Dual-symmetrical stereo speakers,
指紋解鎖 Support Fingerprint Unlock,
面部解鎖 Support Face Unlock

包裝內容 Package Contects
1 x Black Shark 5 Pro 5G,
1 x 充電器 Charger,
1 x 電源線 USB Cable,
1 x 保護套 Phone Case,
1 x SIM卡針 SIM Pin,
1 x 用戶指南 User Guide

保養 Warranty
七天購物保障 7 Days Guarantee
一年有限保固 One Year Limited Warranty
備註 Remarks
落單前請先與我們確認庫存 (型號 / 容量 / 顏色)
Please contact us before placing an order. Thank you.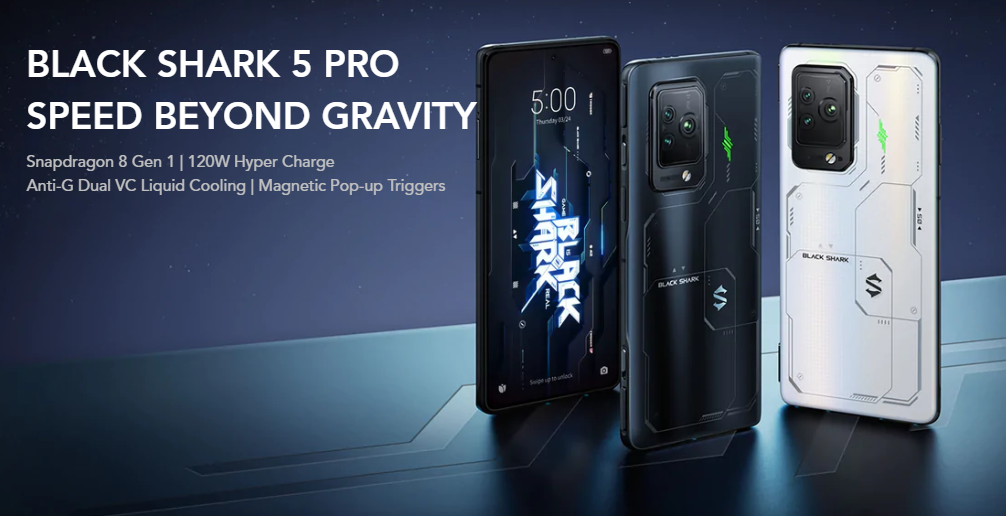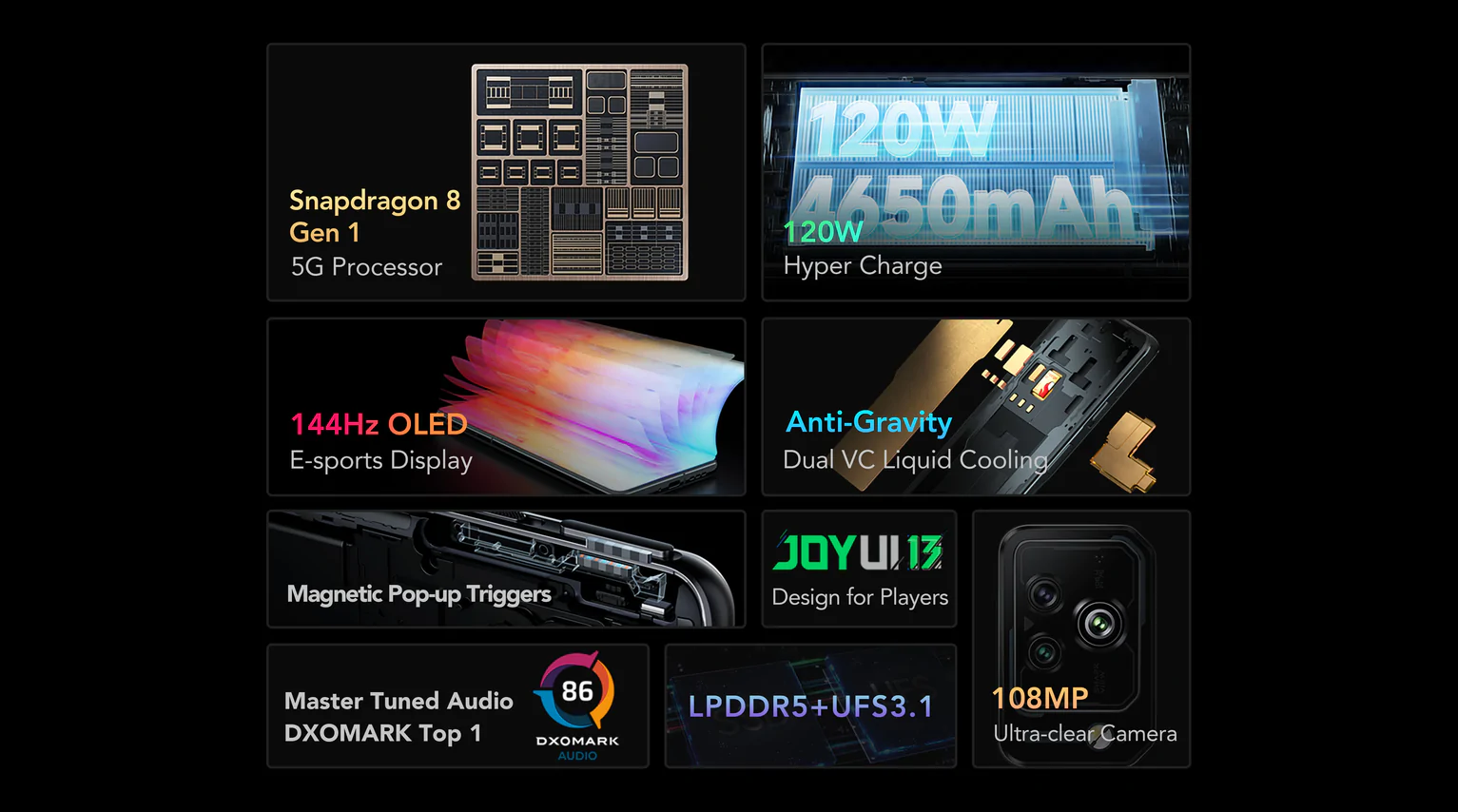 Performance Evolution
Snapdragon 8 Gen 1
With a fully upgraded CPU & GPU in a 4nm process, Snapdragon 8 Gen 1 brings unmatched performance to unleash the full power of your Black Shark 5 Pro.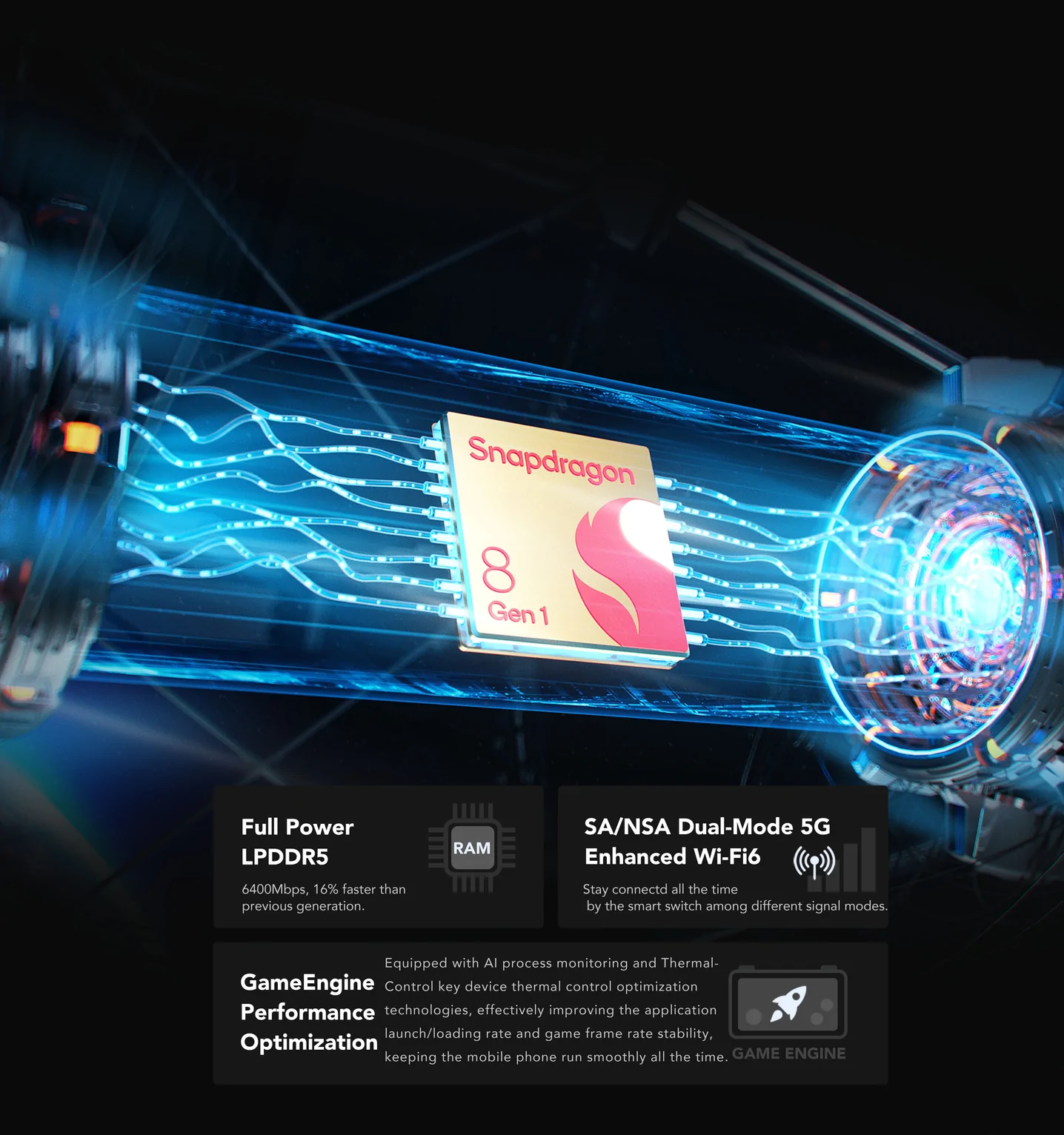 Dual VC Liquid Cooling
Much more efficient than ever
With two large VC plates on both sides of the phone, and direct-attached copper alloys to 100% cover the core components, heat dissipation can be much more efficient compared to the traditional thermal gel, keeping Black Shark calm and cool in every game.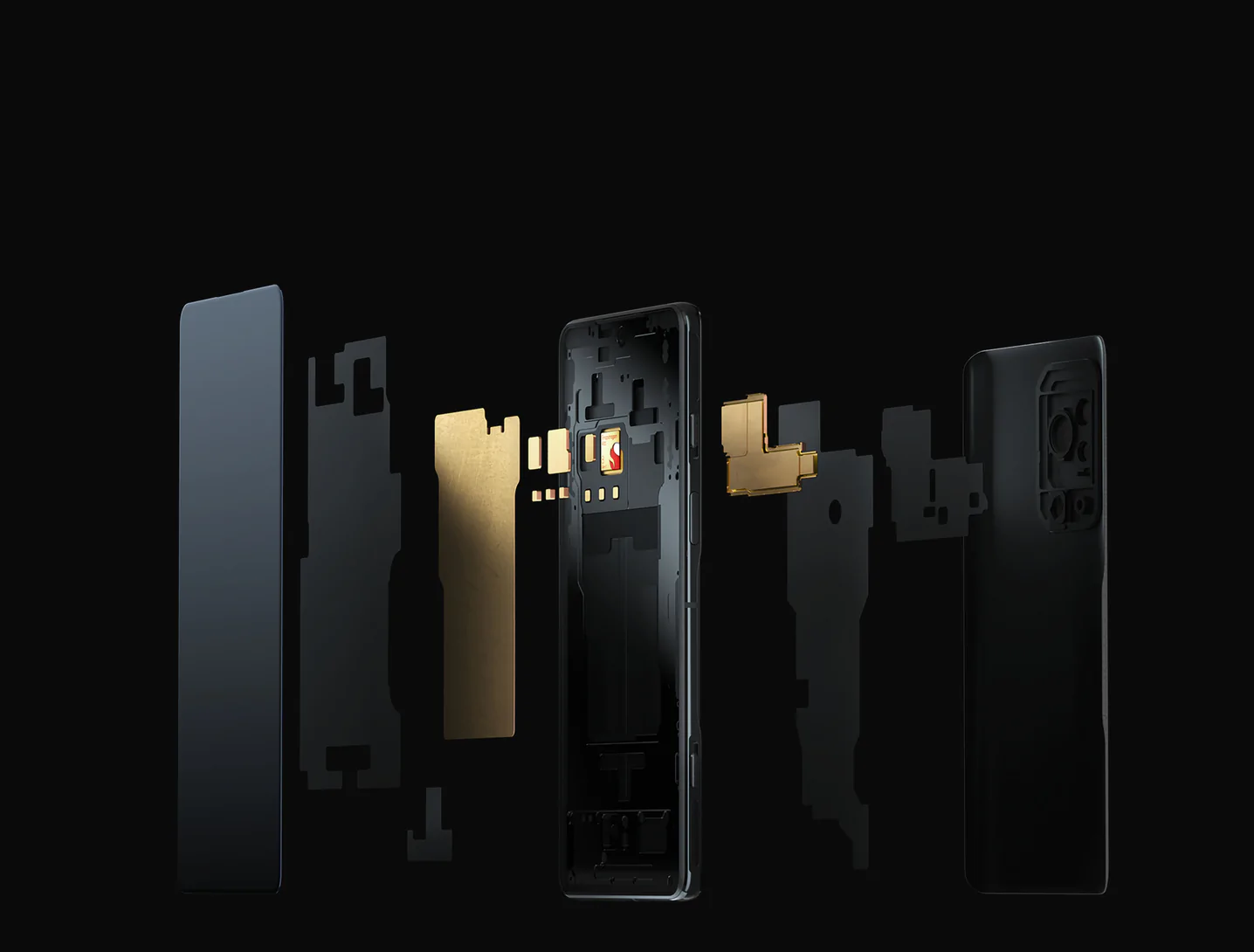 5320m㎡ Massive Dual VC Plates
Larger and cooler
The brand-new "SANDWICH" cooling structure uses an extra VC plate, making the total dissipation area up to 5320m㎡. Paired with graphite flake, graphene, and phase change material,the frame rate during gaming can be extremely high and stable.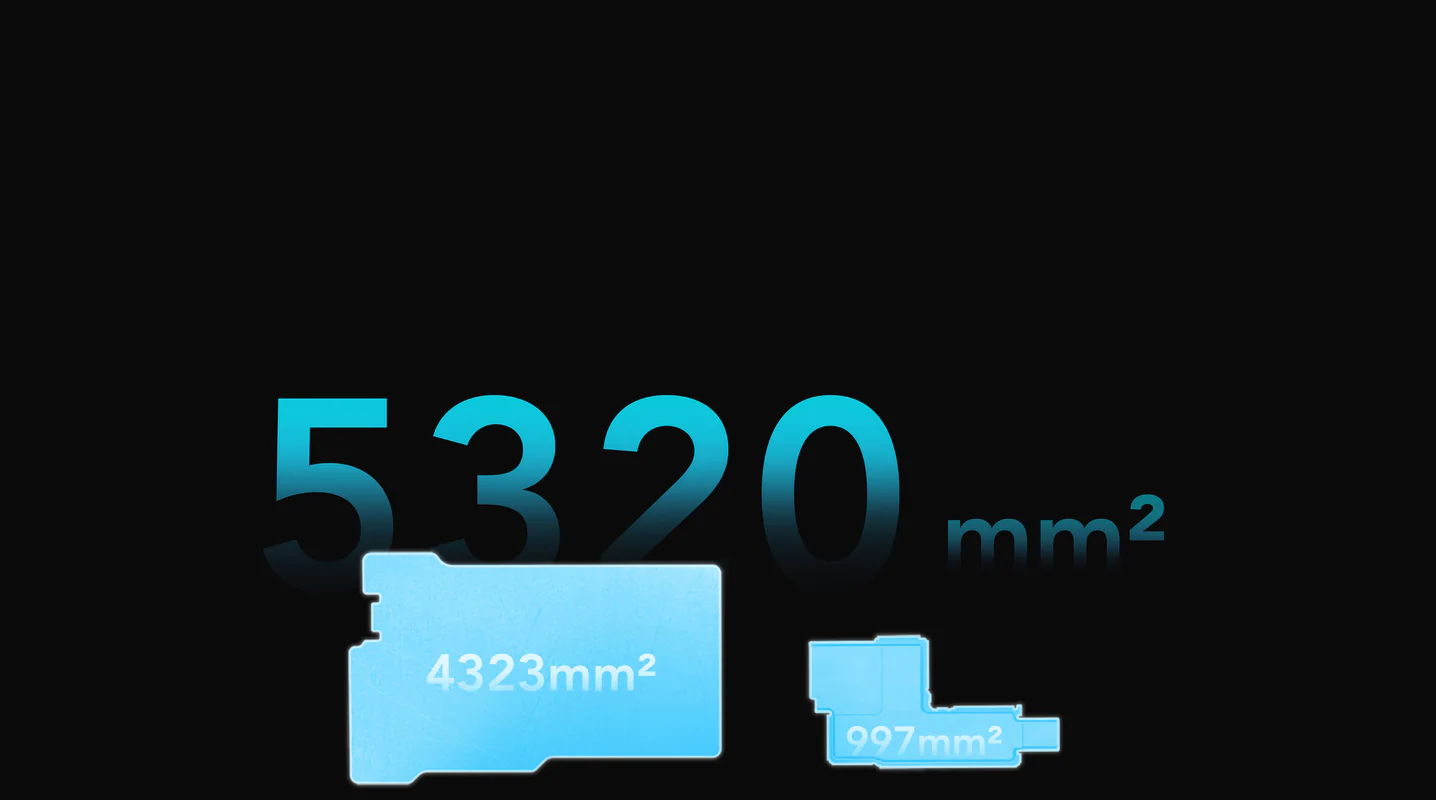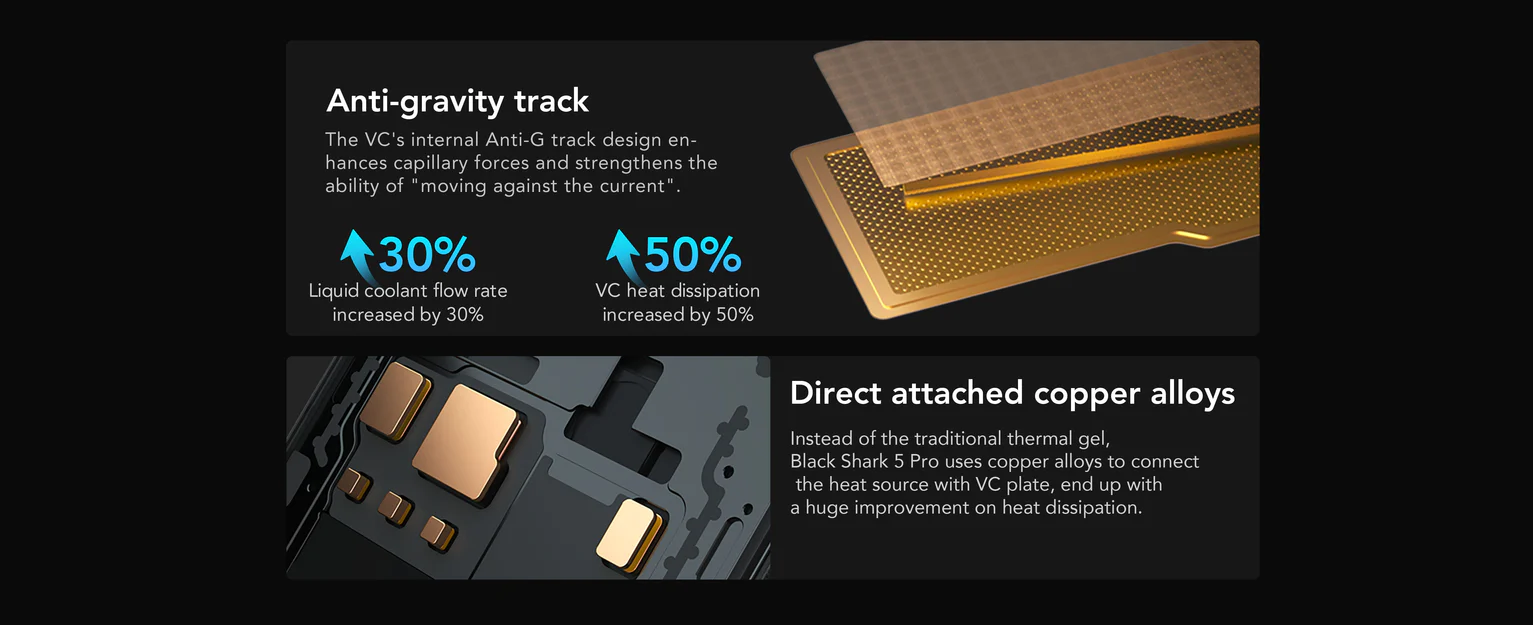 120W Hyper Charge
Now under two gears
Charge your phone to 100% within 15mins in Ultimate Mode, or take 24mins in Even Mode to balance the heat dissipation and charging speed. With 120W Hyper Charge Power Adapter and 6A USB-C Cable in the box.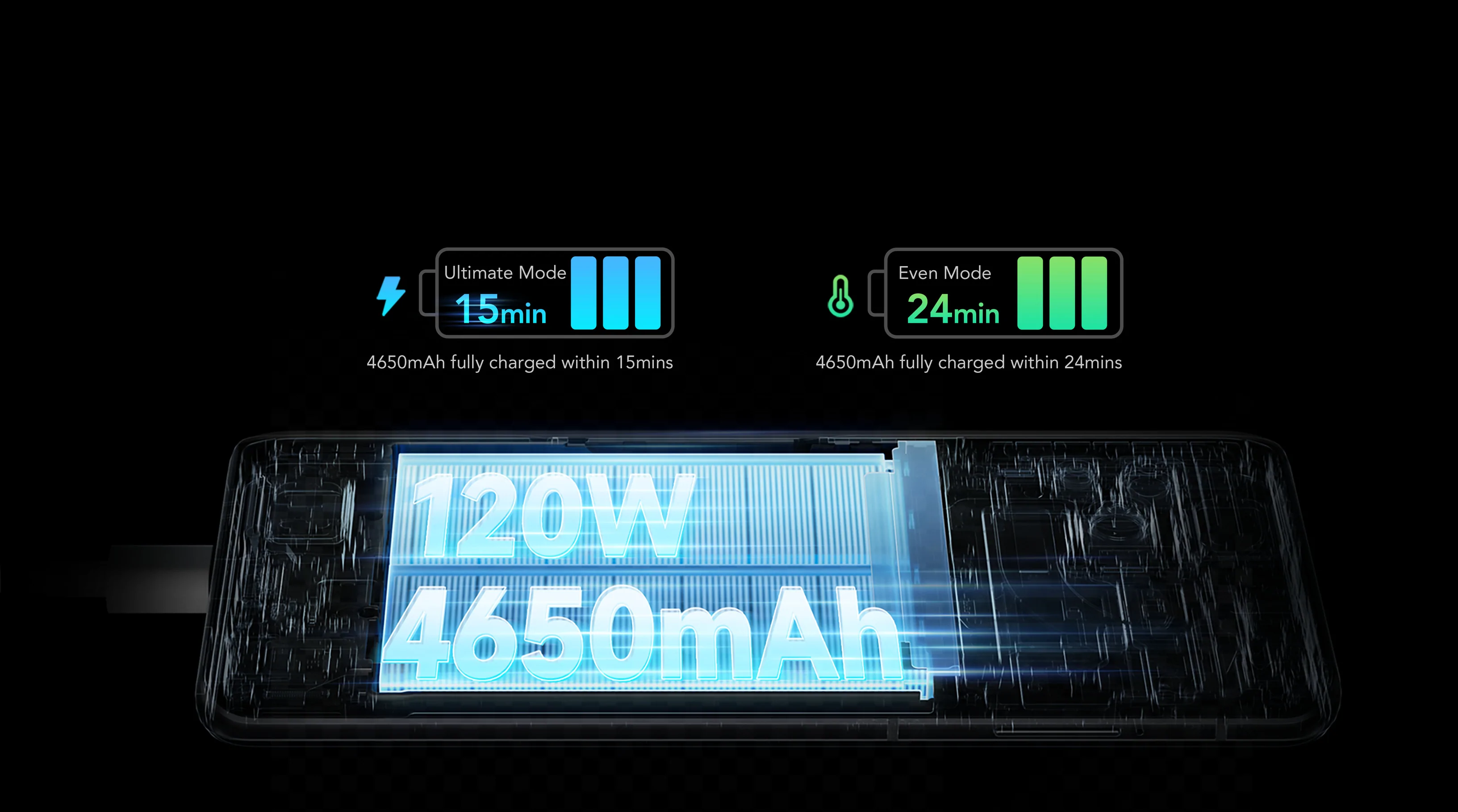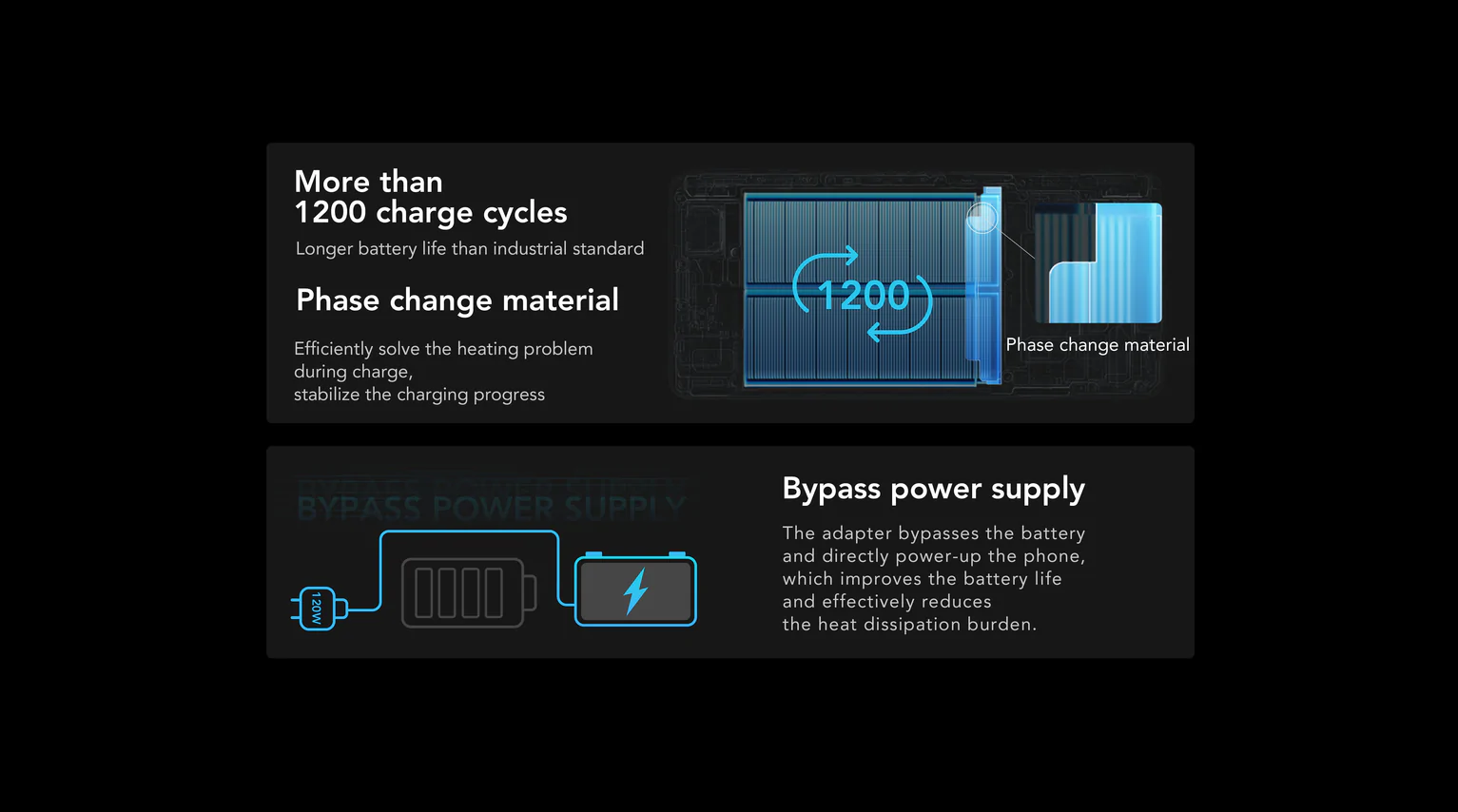 144Hz E-Sports Display
10-bit Color Depth
Black Shark 5 Pro's 6.7" OLED display delivers an ultra-smooth and clear visual experience in every game.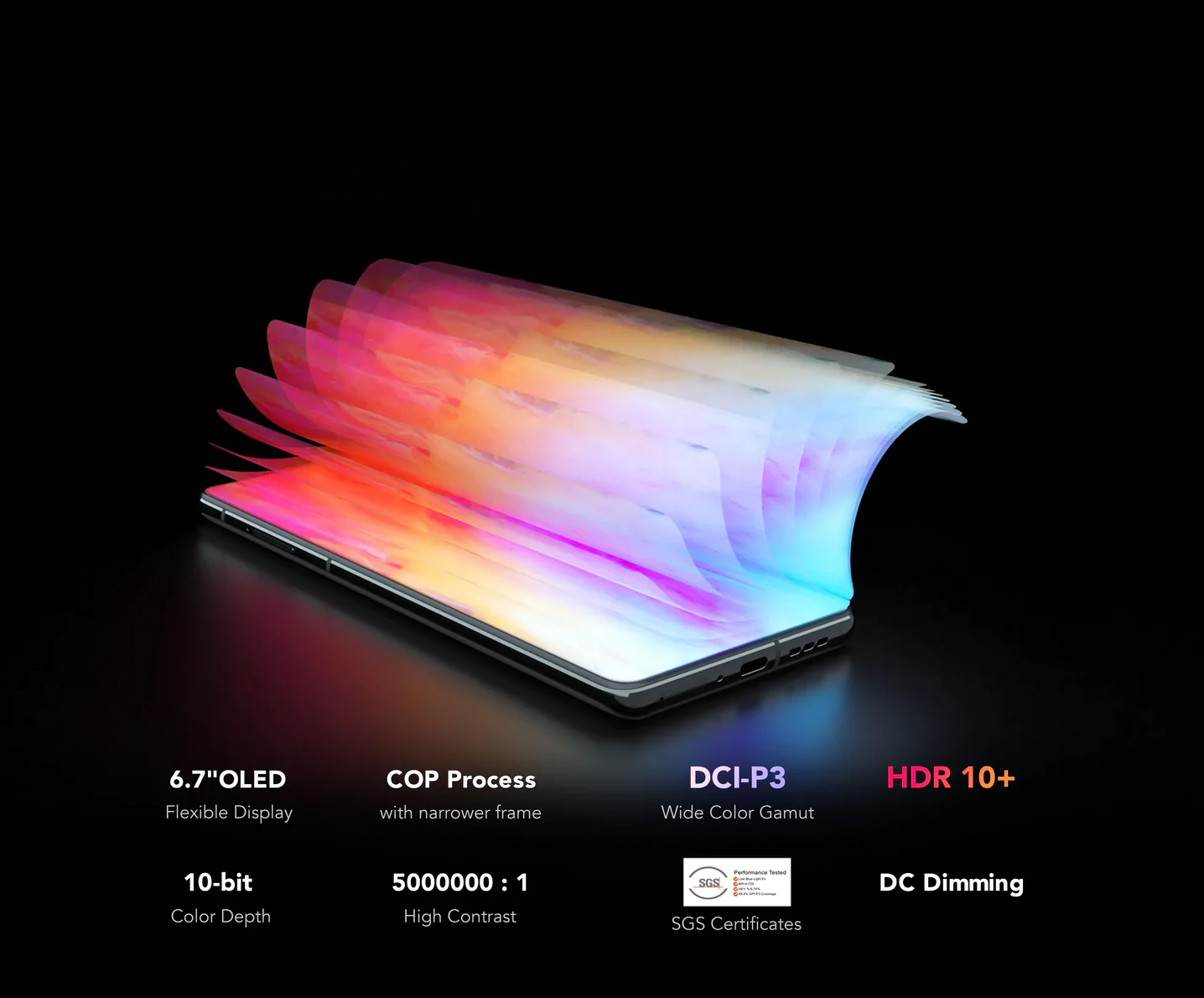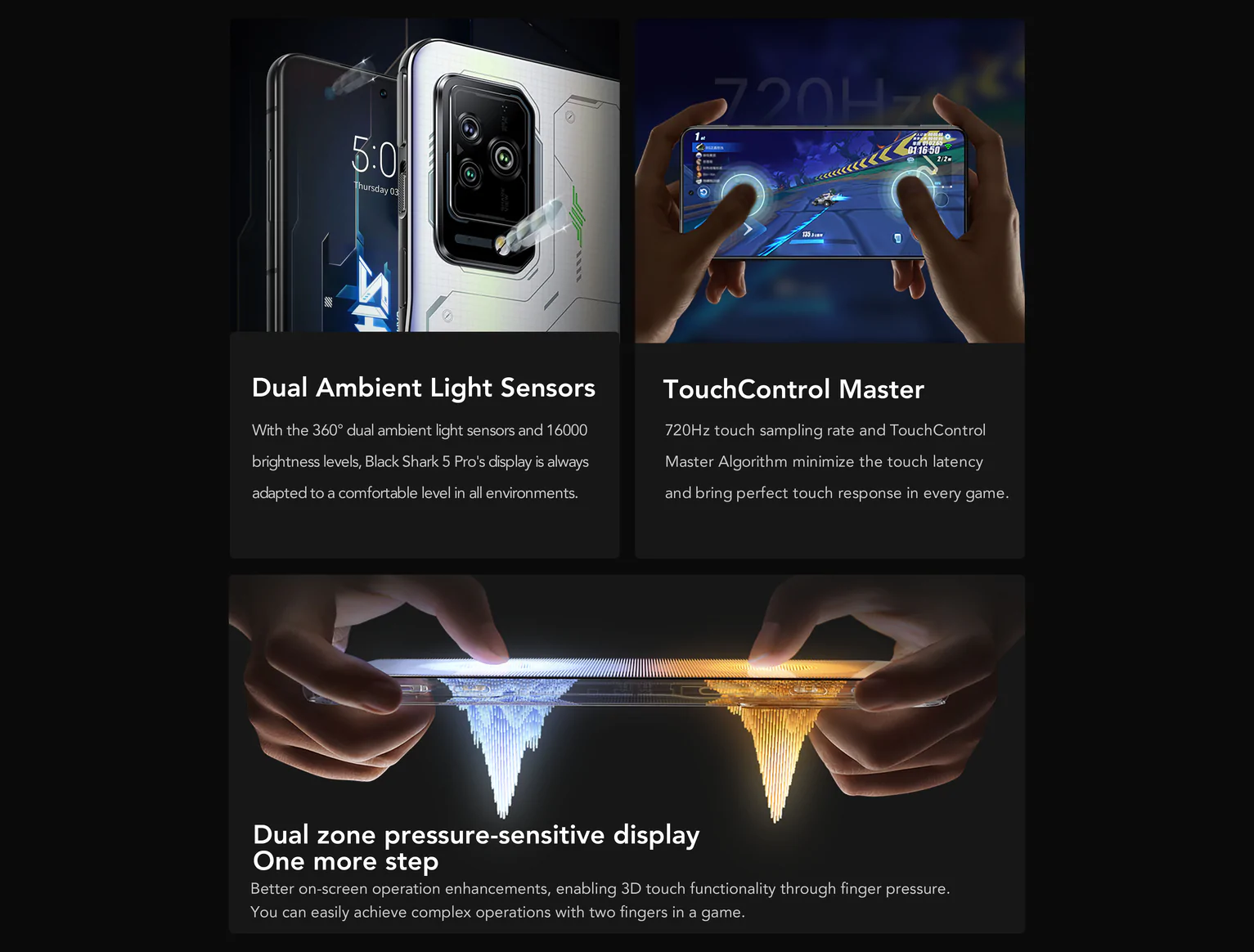 Magnetic Pop-up Triggers
Best in-game Gear
Built-in gaming-level micro-switches, which have a crisp touch and a sensitive trigger response, igniting the passion for gaming at your fingertips.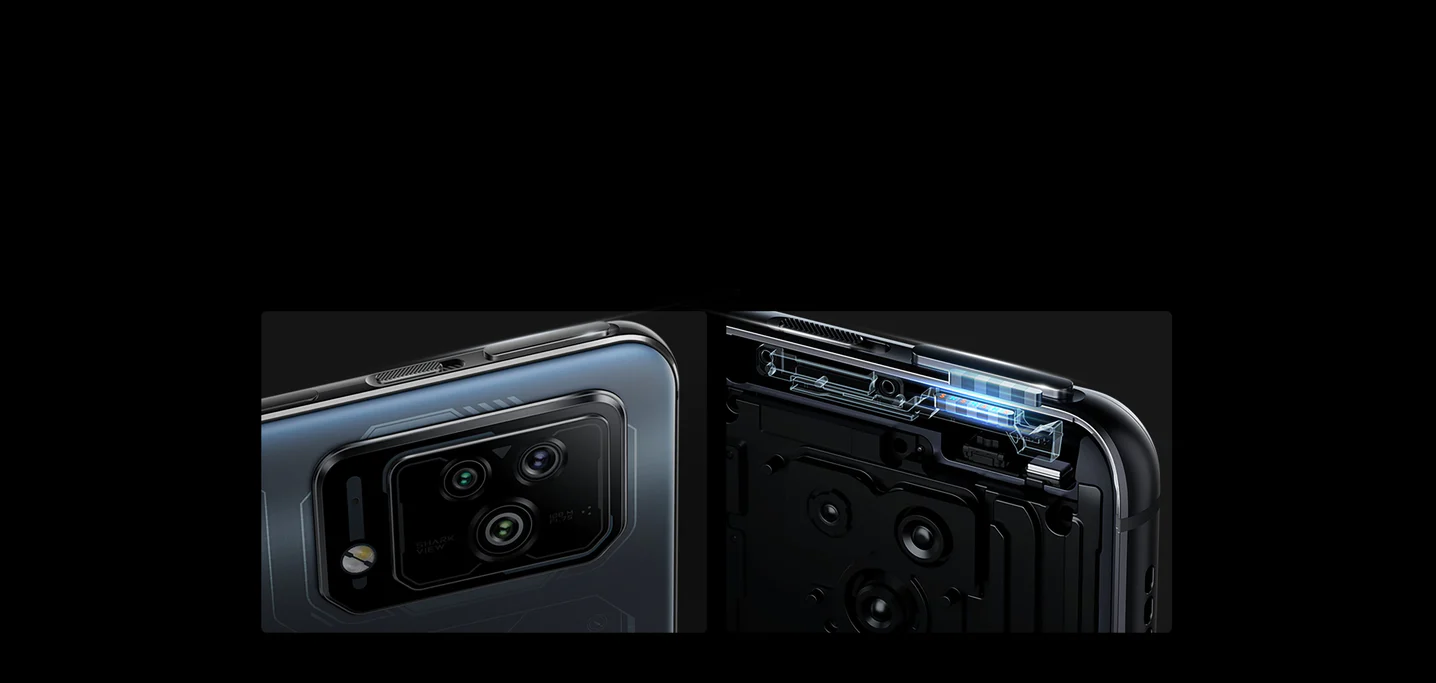 What's more for triggers
The triggers allow you to turn on the flashlight, free up RAM, record audio, take screenshots, the record screen, and more.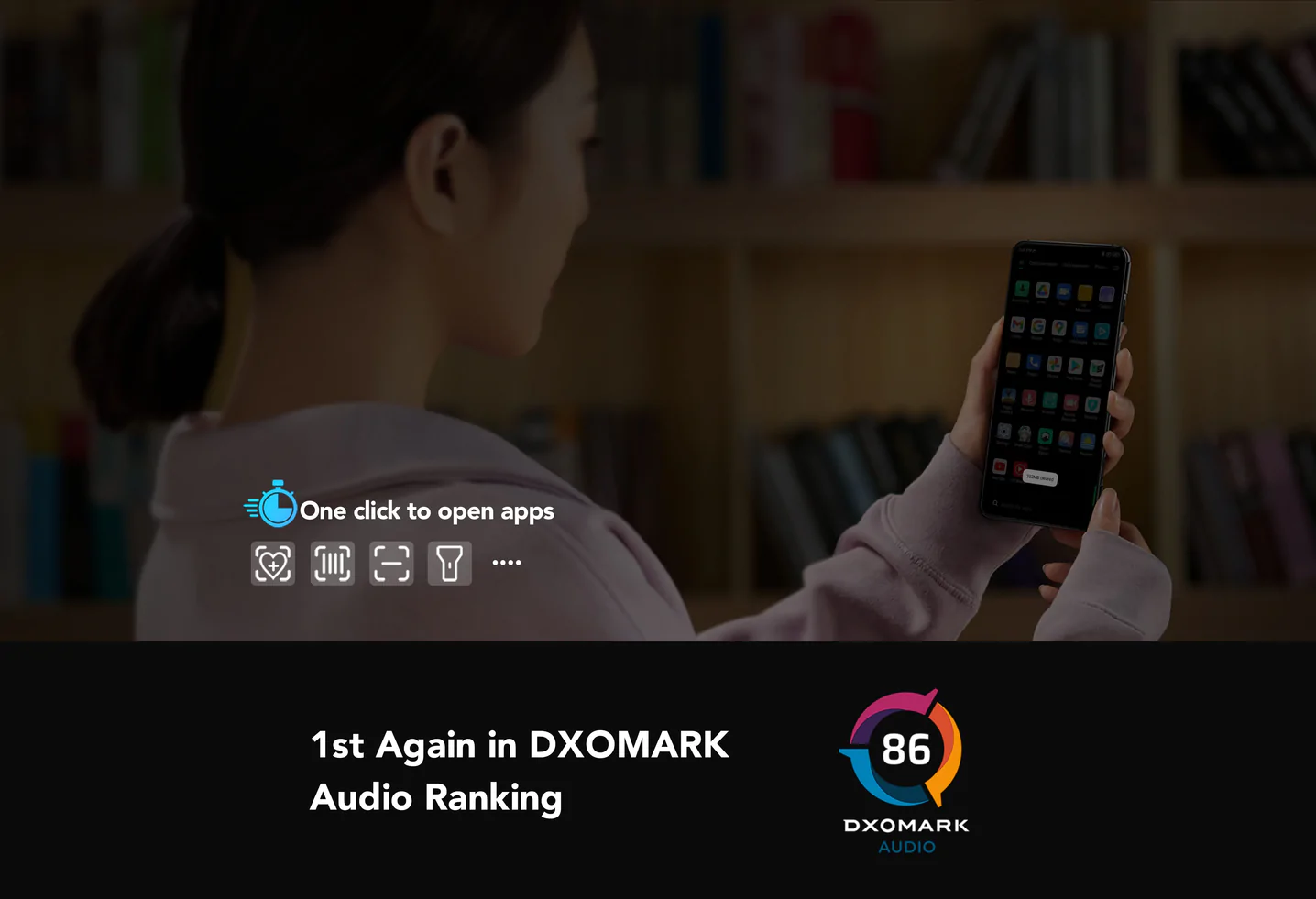 Master Tuned Audio
DXOMARK Top 1
A real top 1 with a huge lead in DXOMARK audio chart. The Black Shark 5 Pro delivers a superb audio thanks to the pair of permier flagship speakers and the 4-deriver chips audio system. Combined with multiple advanced audio algorithms, such as NLC and the excellent tuning solutions from Black Shark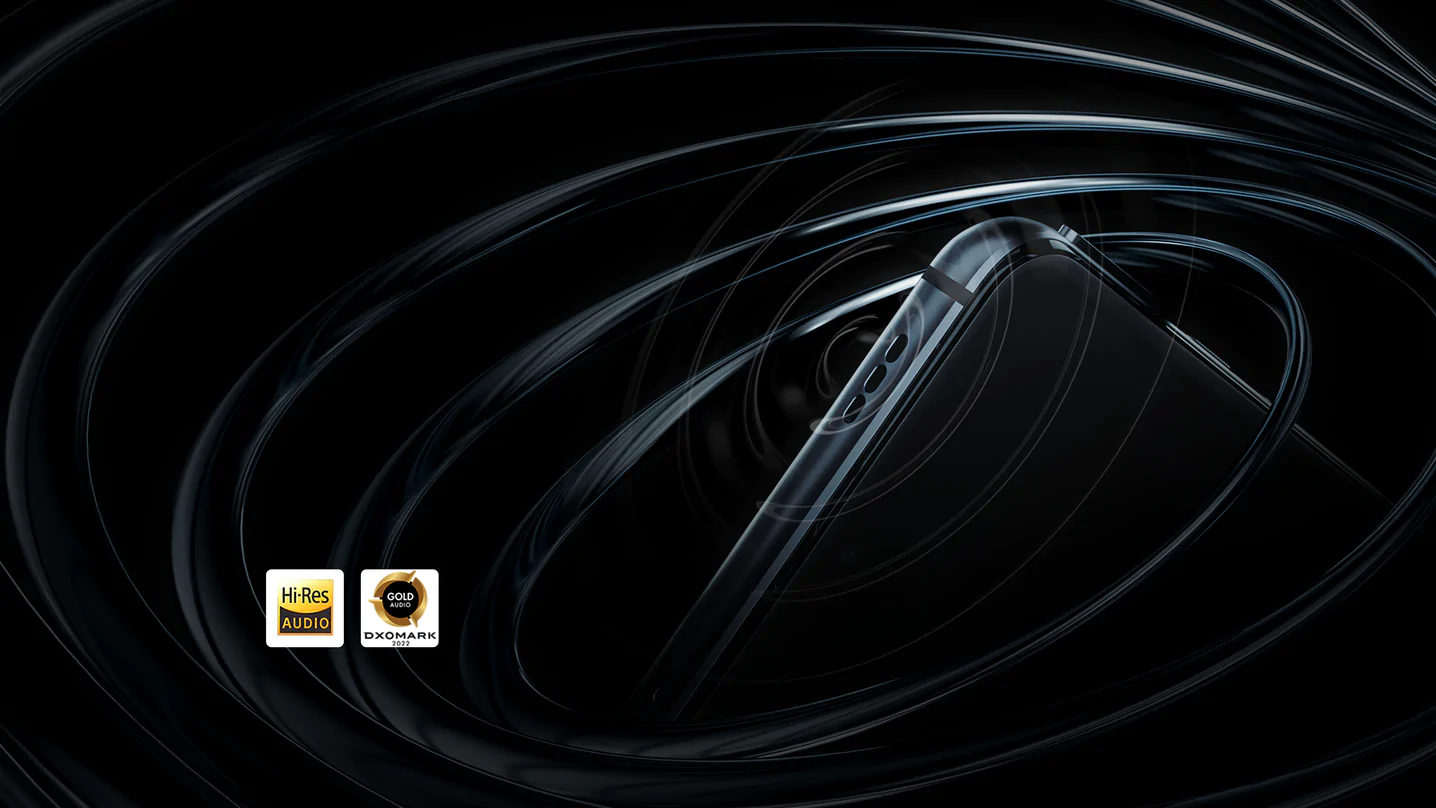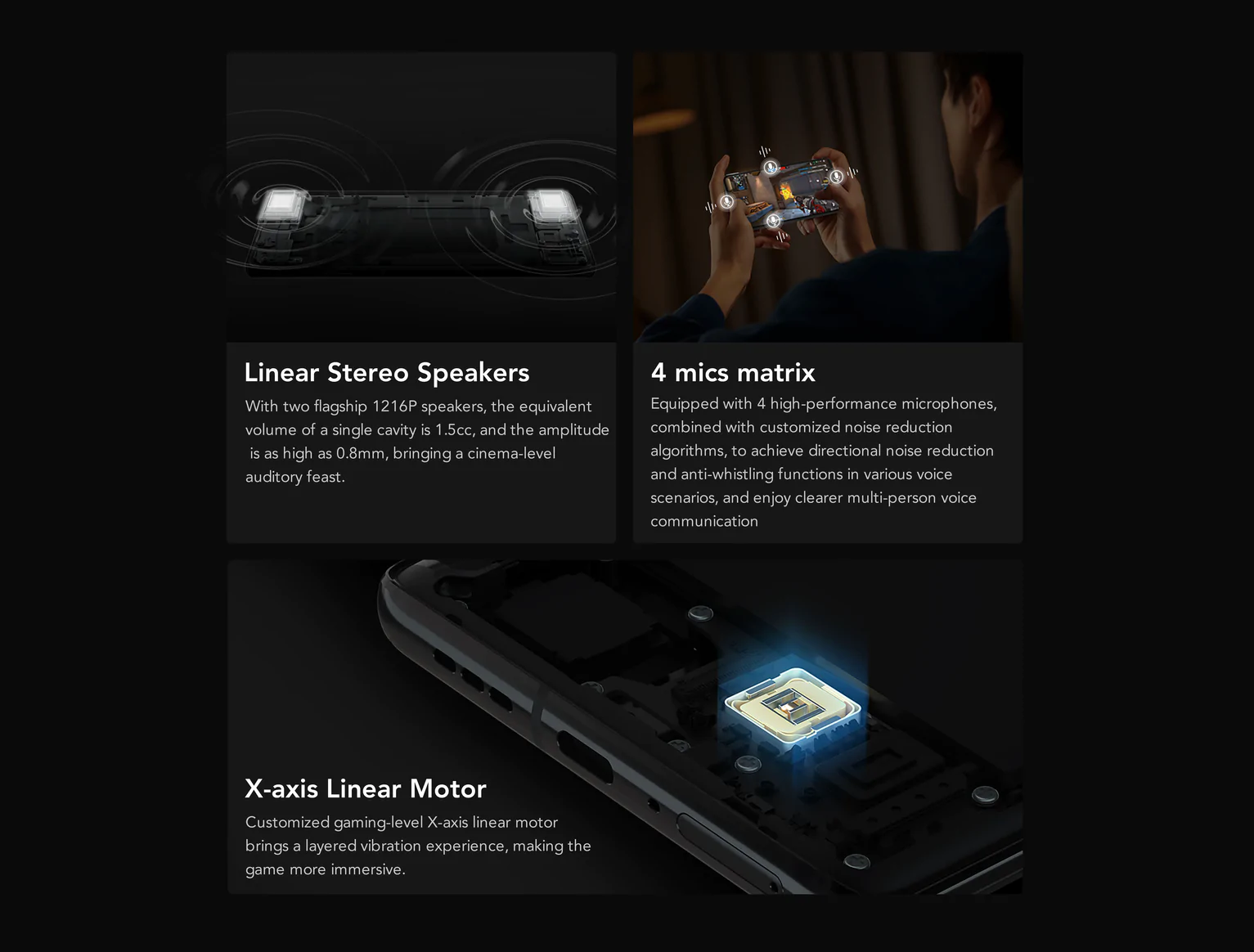 108MP Main Camera
Capture every moment
For the very first time, we used a 108MP camera on our gaming phone, to offer ultra-clear photos in every shot.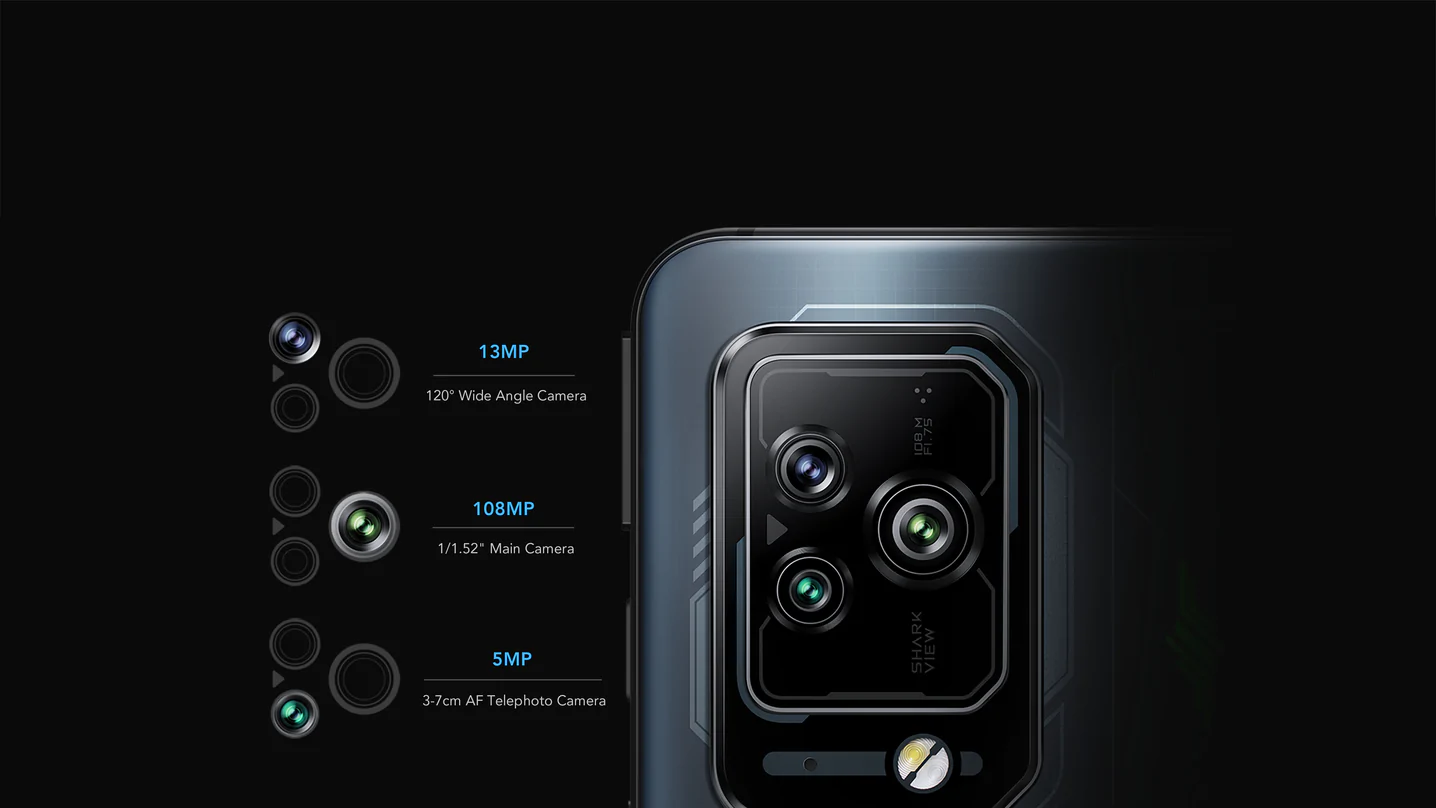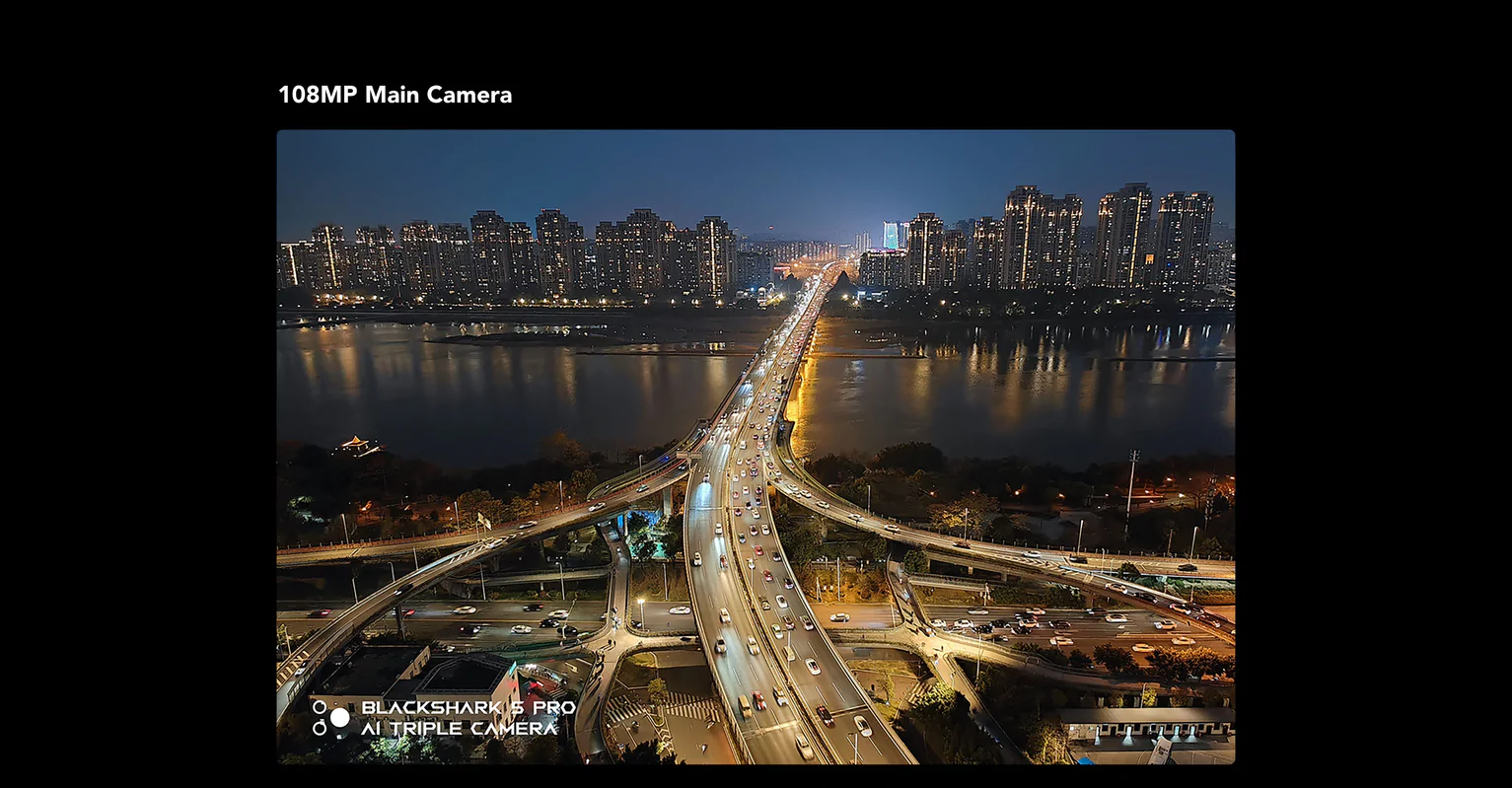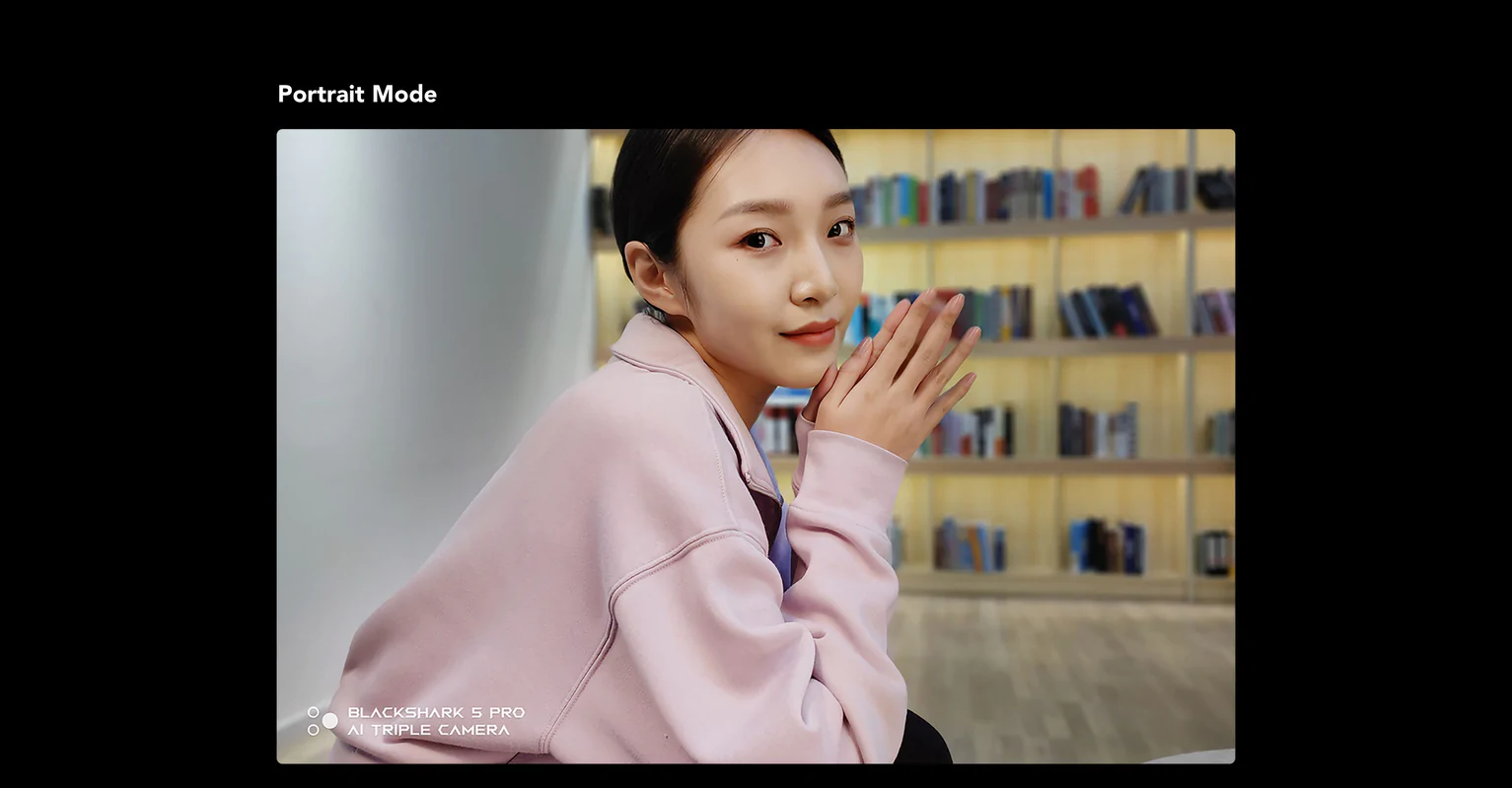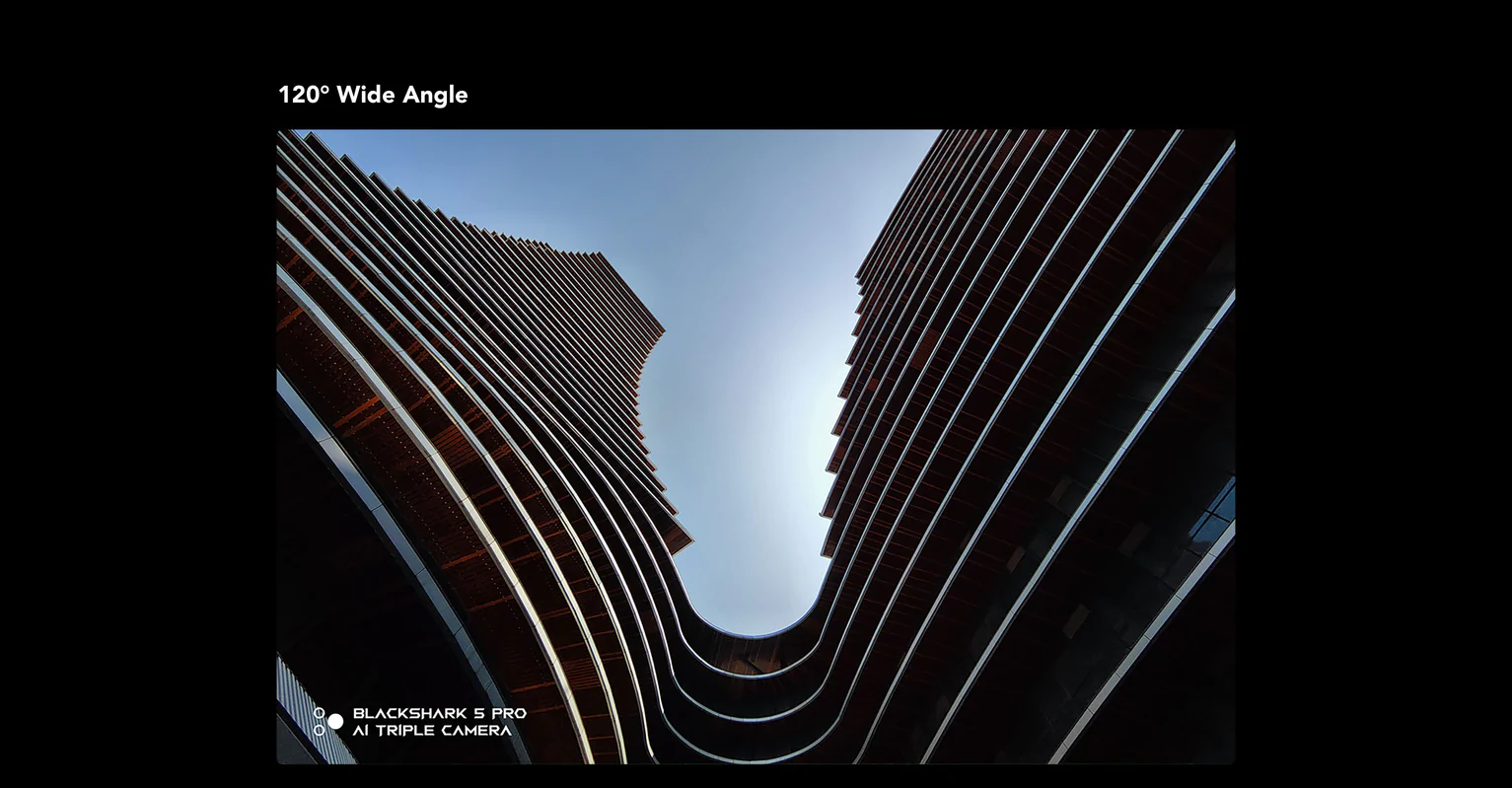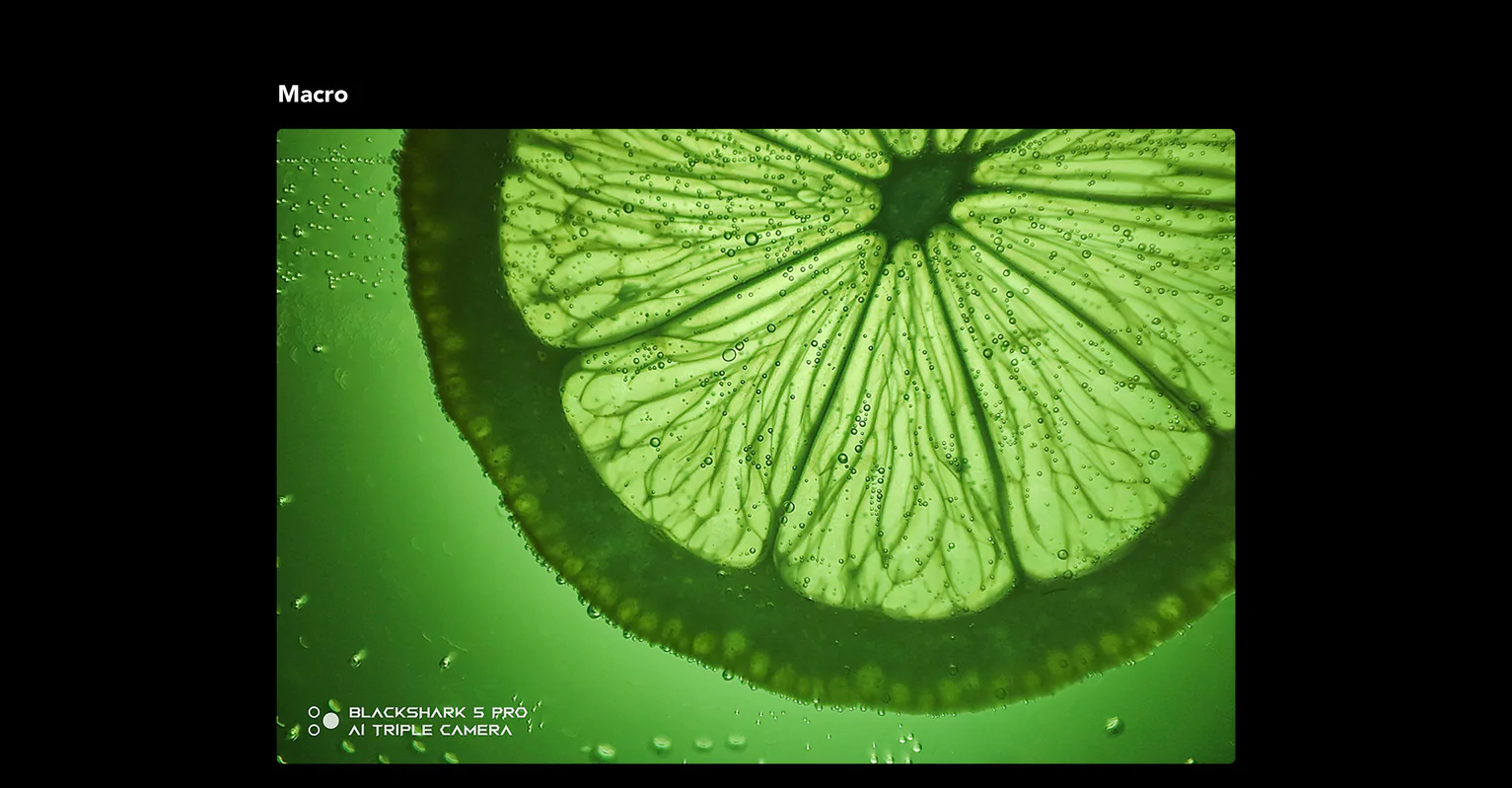 Audio Zoom
The sound source zoom function can zoom in on the specified sound source, zoom in on the sound source while zooming in on the screen, and dynamically track the voice of the protagonist.