產品配置 Doogee S98 Specifications
認證 Certification Standard
IP68, IP69K, 防水防塵 Waterproof, Dust proof
MIL-STD-810G 軍規認證 Military Standard
防水深度 Ingress Protection
1.5 米內 (浸泡時間最長 30 分鐘)
Depth of 1.5m underwater for up to 30 minutes.
基本資料 Basic Information
型號 Model:Doogee S98
顏色 Color:黑色 Black, 橙色 Orange, 紅色 Red
系統 System:Android 12
處理器 CPU:8 Core MediaTek Helio G96 up to 2.1GHz
記憶體 RAM:8GB
容量 Storage:256GB
記憶卡 SD Card:最高支援 512GB Maximum
電池 Battery:6000mAh
支援快速充電 Support 33W Quick Charging,
支援逆向充電 Support Reverse Charging,
支援無線充電 Support 15W Wireless Charging
屏幕 Display
主屏幕呎吋 Front Screen Size:6.3吋 Inch
解析度 Resolution:2340 x 1080
技術 Technology:480nits
康寧大猩猩玻璃 Corning Gorilla Glass
背部屏幕呎吋 Back Screen Size:1.09吋 Inch
主要功能 Features
- 警報 / 鬧鐘 Alarm
暫停或取消通知 Snooze or cancel the annoying alarms
- 音樂控制 Music Control
播放、暫停、跳過和返回 Play, pause, skip, and back to previous music
- 時間 Time
快速查閱 Fast and easy way to check the time
- 來電 Incoming call
接聽和取消來電 Pick and cancel incoming call
- 通知 Notification
獲取消息通知 Get message notifications
相機 Camera
後置相機 Rear Camera
64MP 主鏡頭 Main
20MP 夜視 Night Vision
8MP 超廣角 130° Ultra Wide
內置水下相機 Support Underwater Camera Mode
前置相機 Front Camera
16MP 自拍鏡頭 Selfie
連接 Connectivity
制式 Cellular:4G / 3G / 2G
卡槽 Card Slot:SIM 1 + SIM 2 + MicroSD
導航 Navigation : GPS + Beidou + Galileo + Glonass
耳機插槽 Earphones Jack : Type-C
NFC:支援 Support
Wifi:2.4GHz / 5GHz
藍芽 Bluetooth:5.1
尺寸 Dimensions
尺寸 Size:172 x 82 x 15.5 mm
重量 Weight:320g
功能 Features
指紋解鎖 Supports Fingerprint Unlock,
面部解鎖 Supports Face Unlock
快捷鍵 Customized Keys
自定義操作鍵,三種個人化選擇
(單擊 Single Click,雙擊 Double Click,長按 Long Press)

包裝內容 Package Contects
1 x Doogee S98,
1 x 充電器 Charger,
1 x 電源線 USB Cable,
1 x 保護貼 Screen Protector (pre-applied),
1 x 保護貼 Screen Protector (Spare),
1 x SIM卡槽撬棒 Card Slot Opener,
1 x 用戶指南 User Guide

保養 Warranty
七天購物保障 7 Days Guarantee
一年有限保固 One Year Limited Warranty
備註 Remarks
落單前請先與我們確認庫存 (型號 / 容量 / 顏色)
Please contact us before placing an order. Thank you.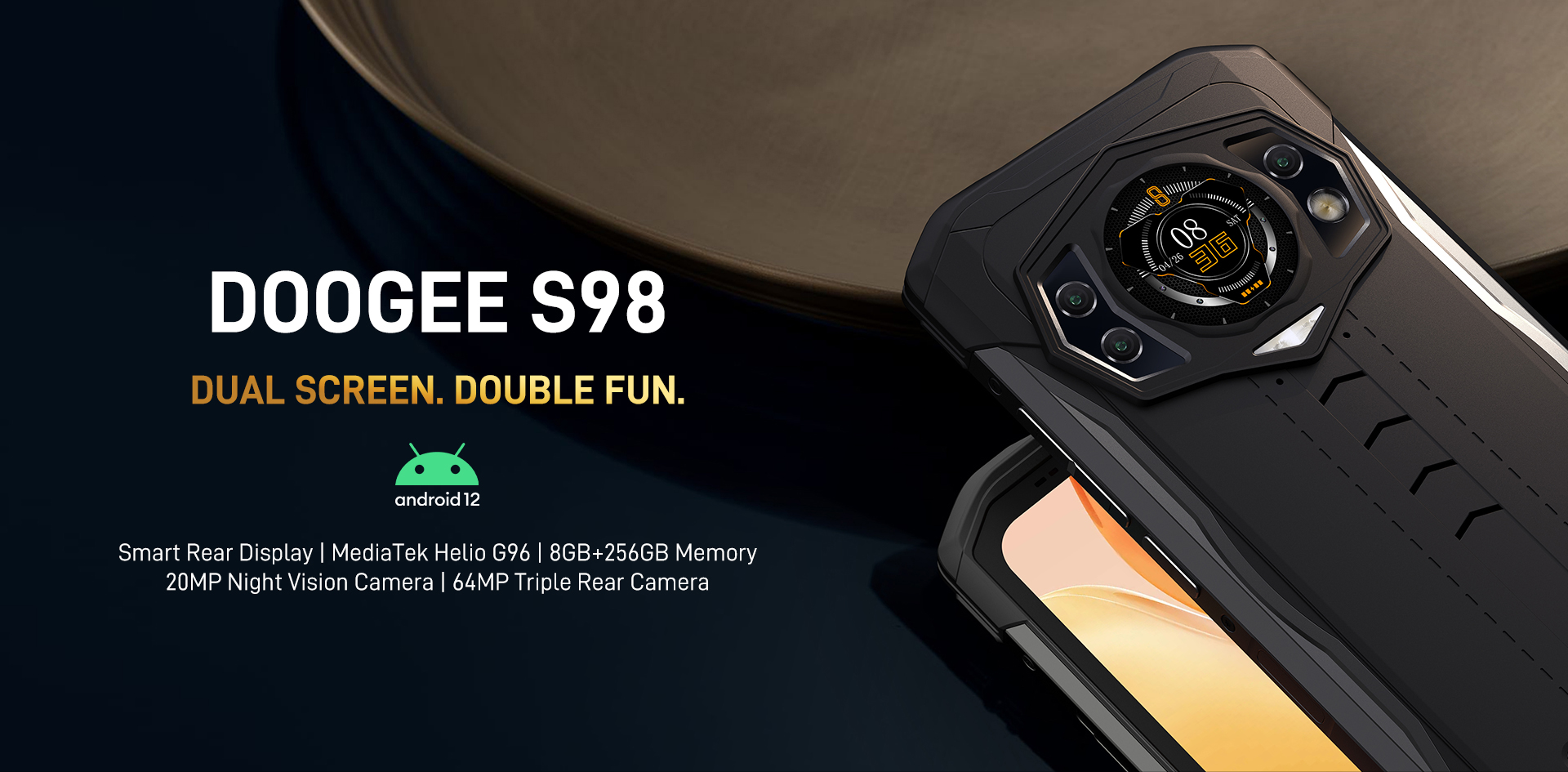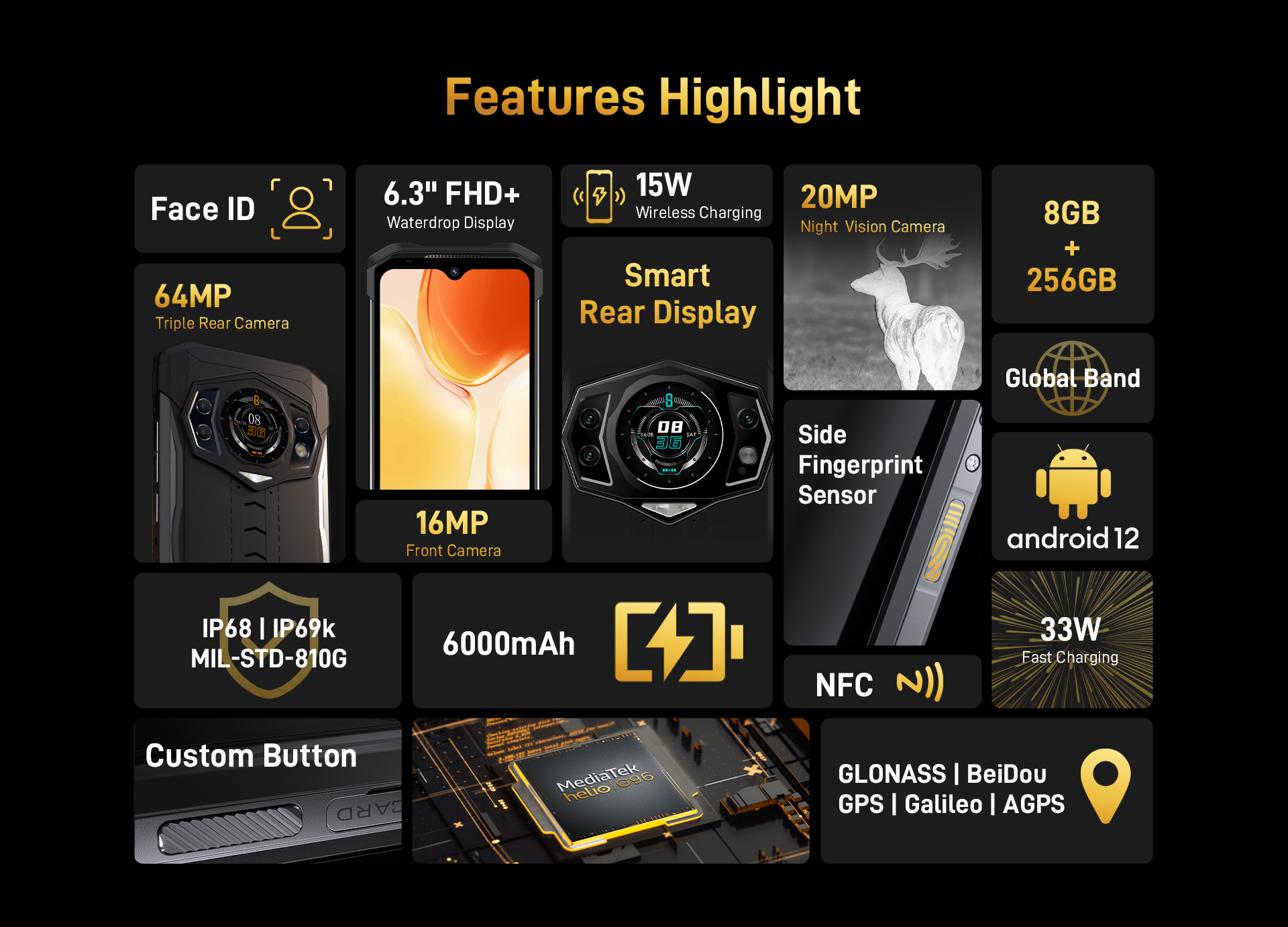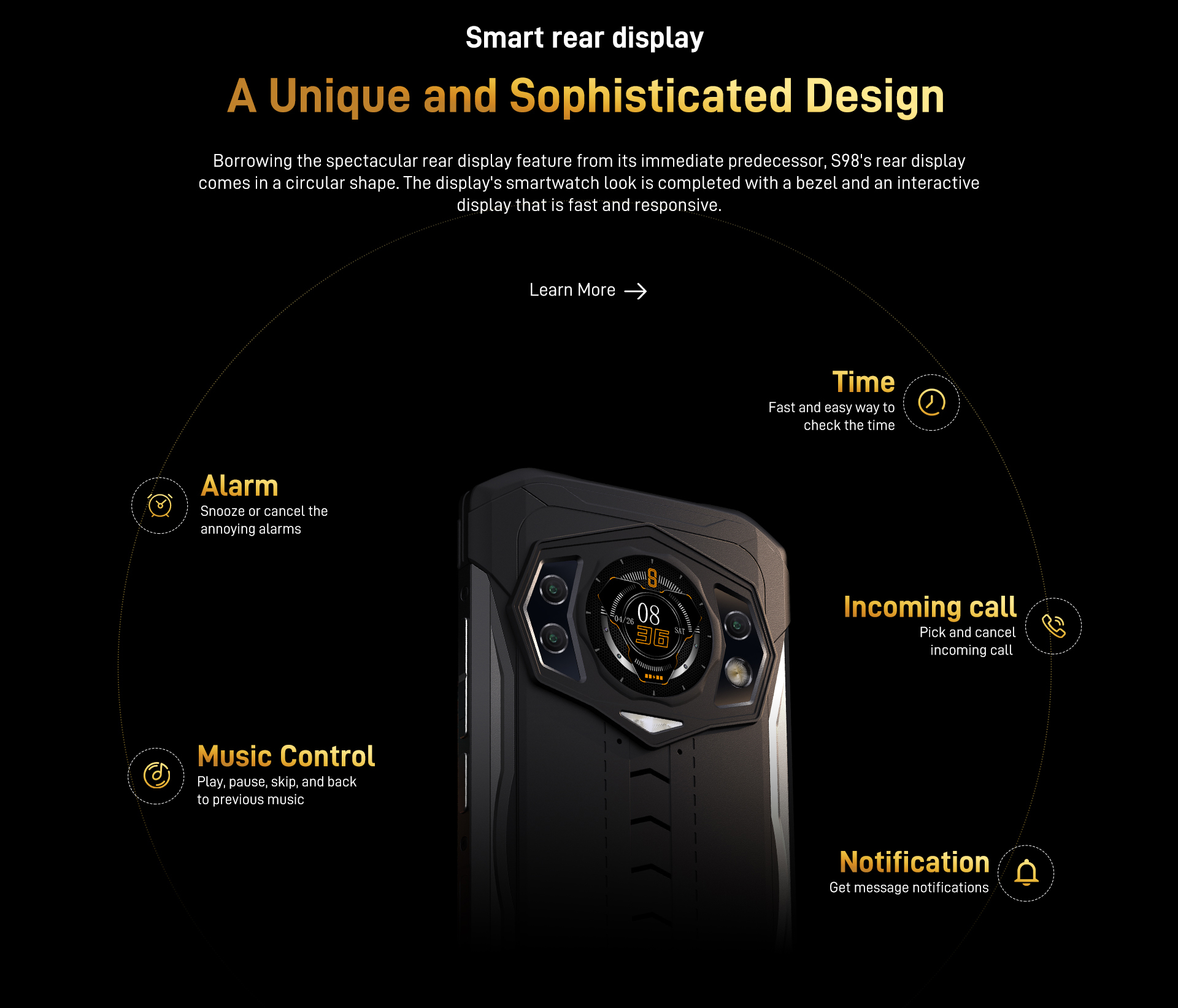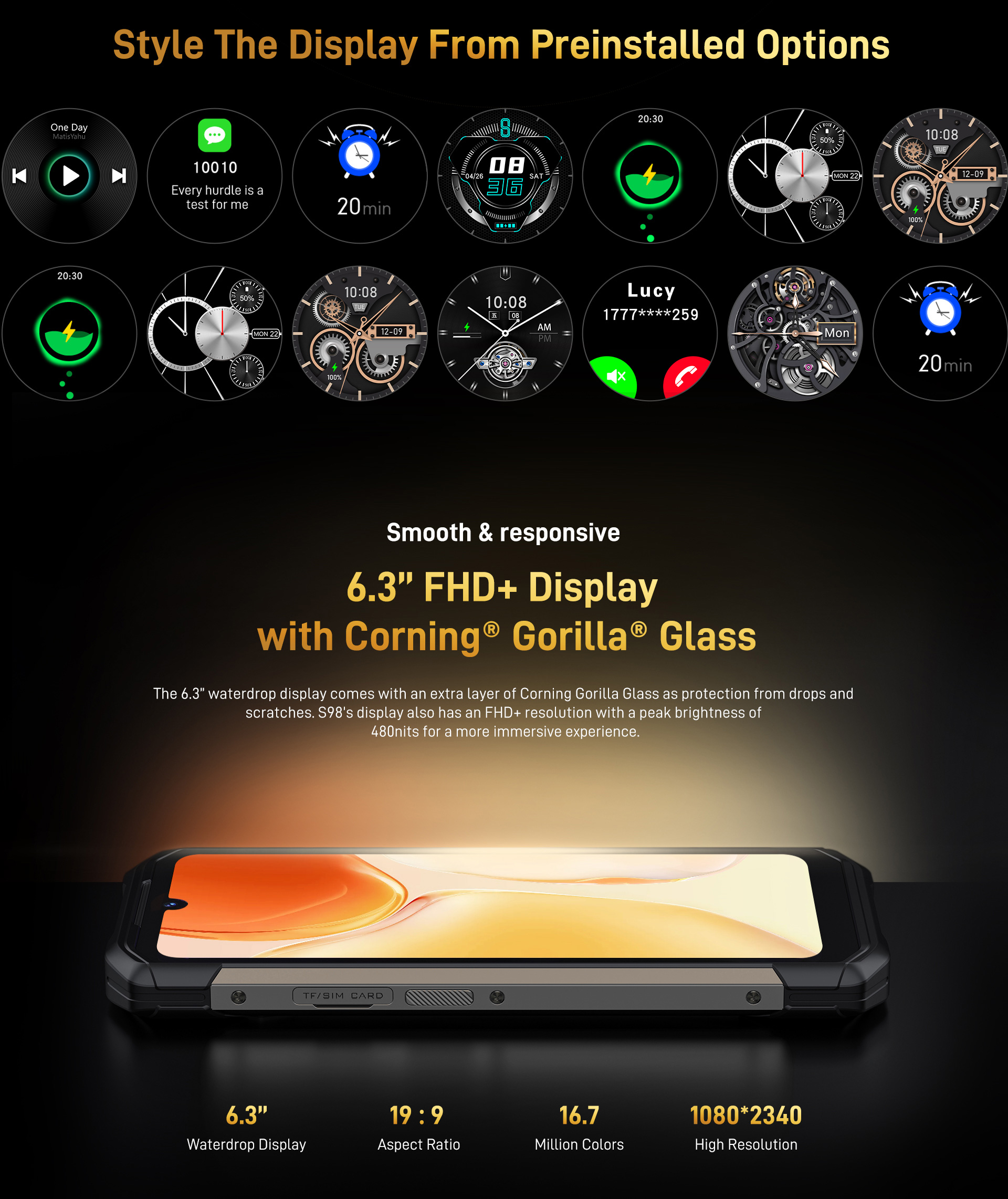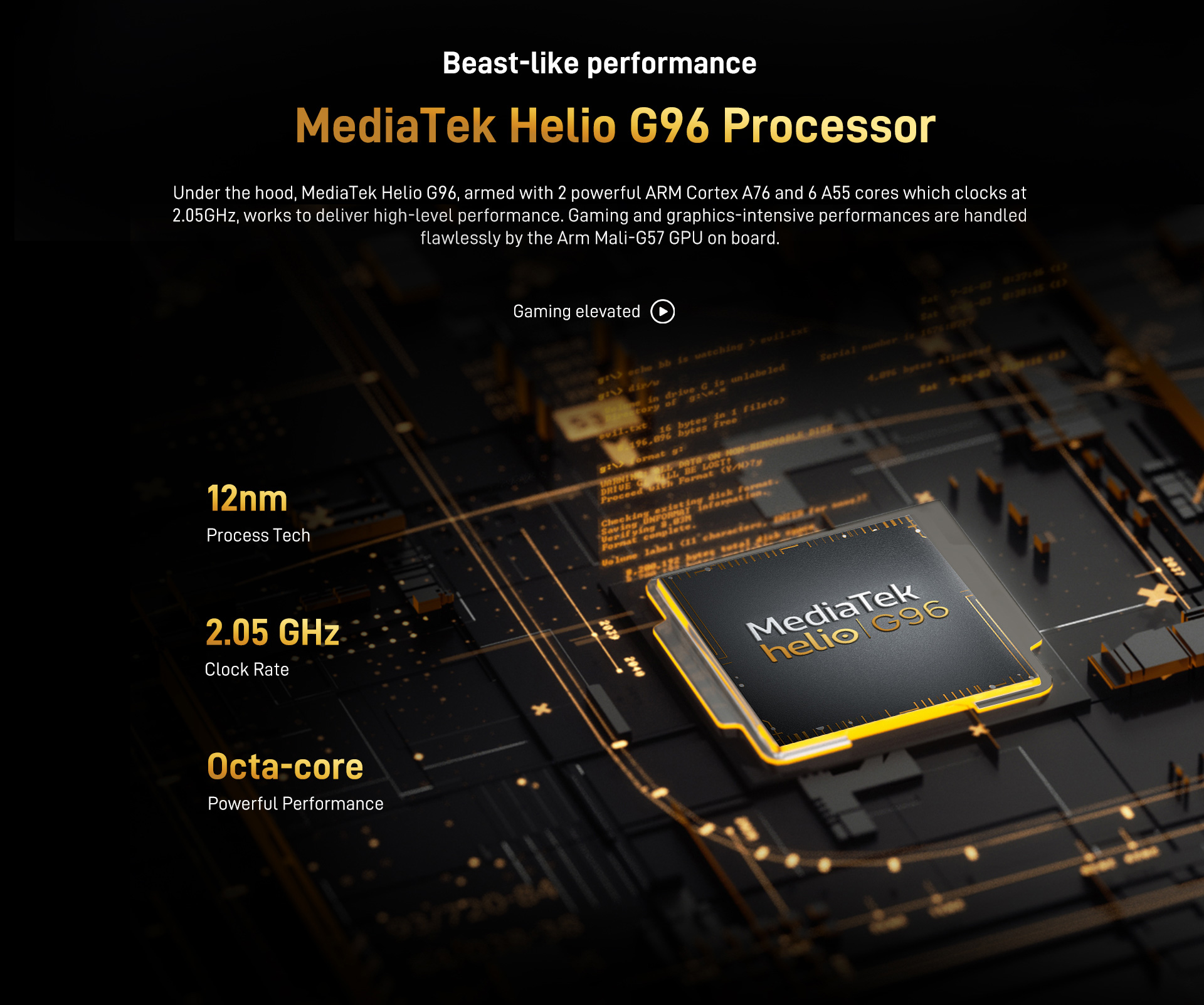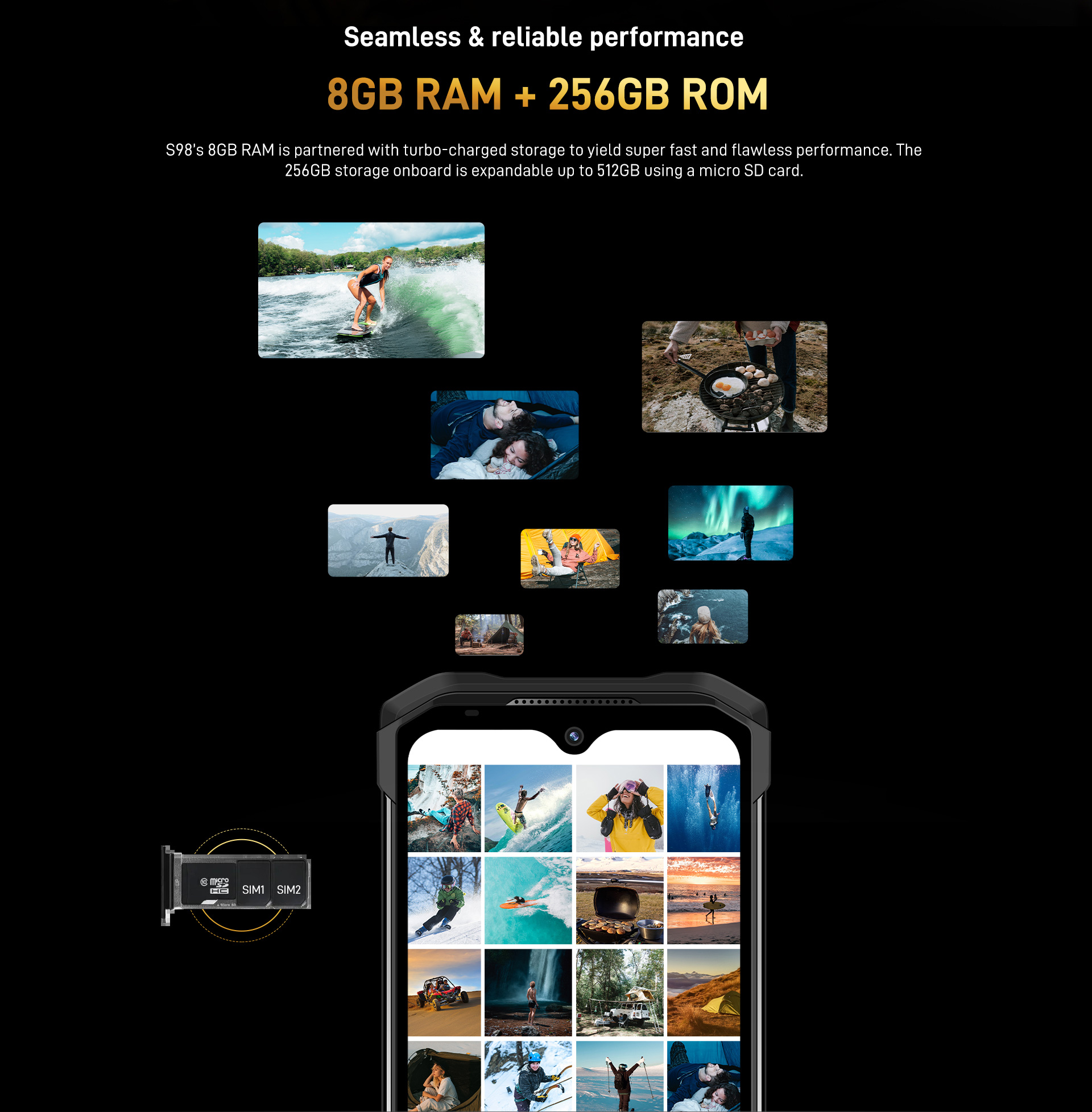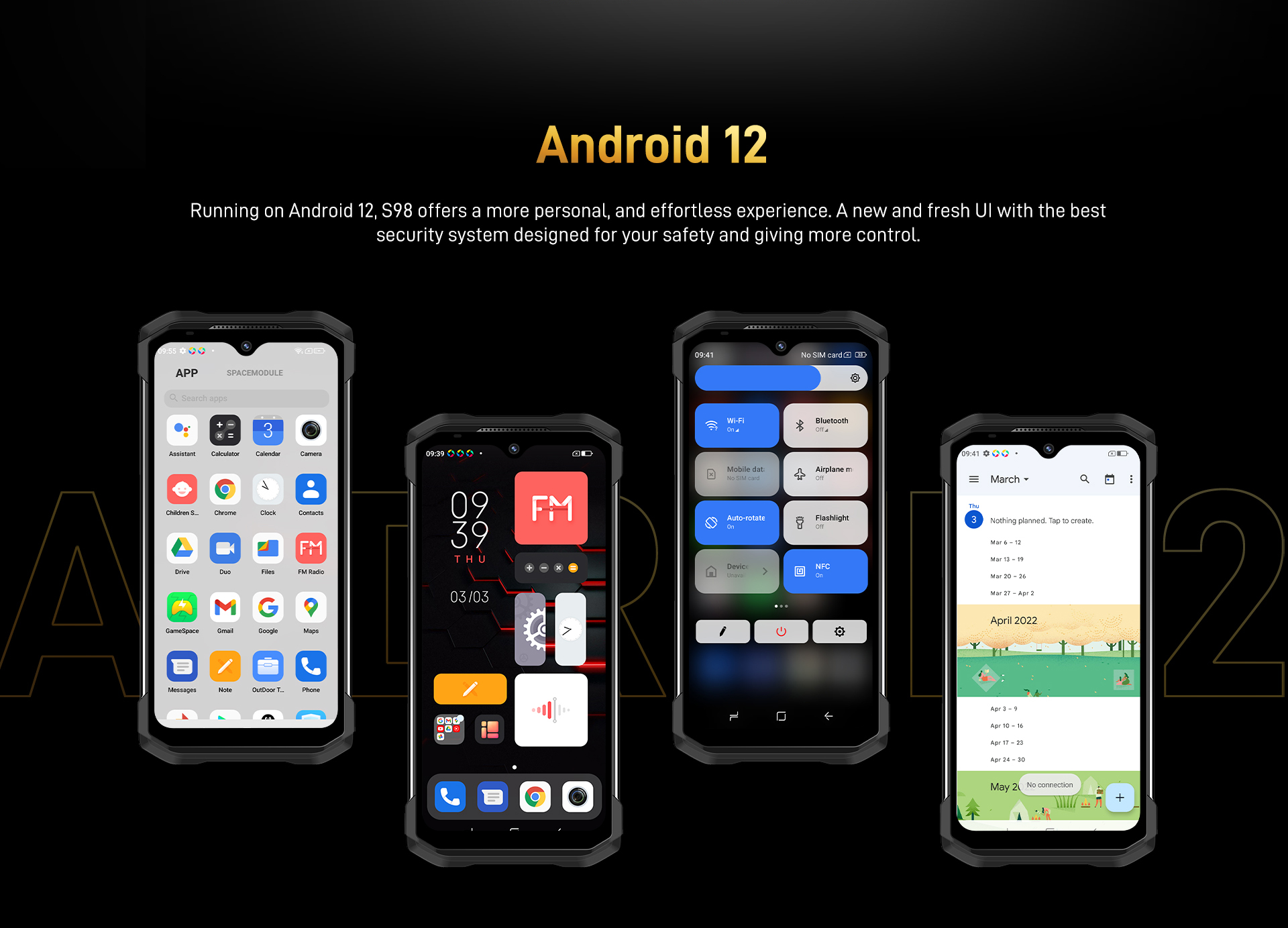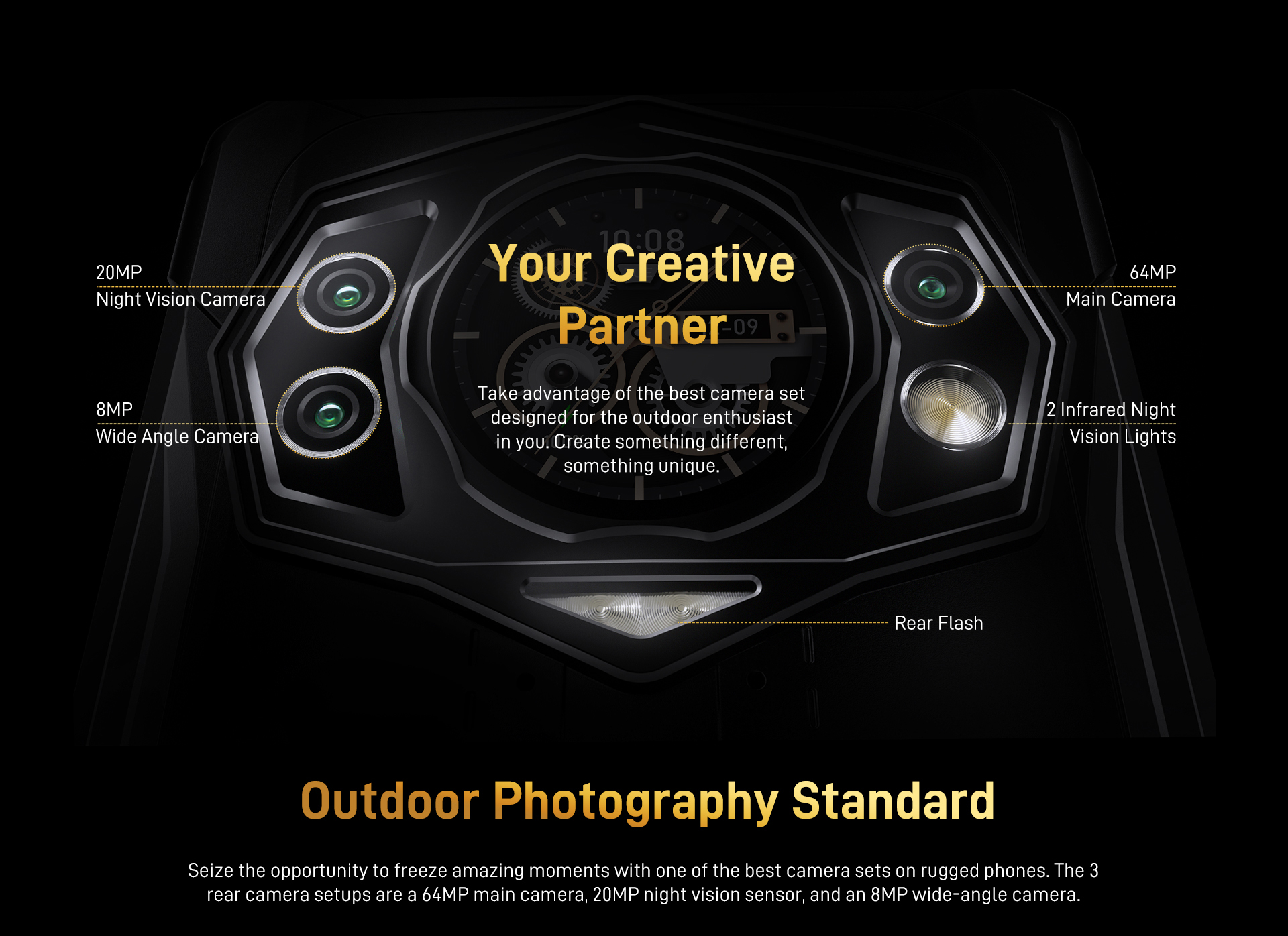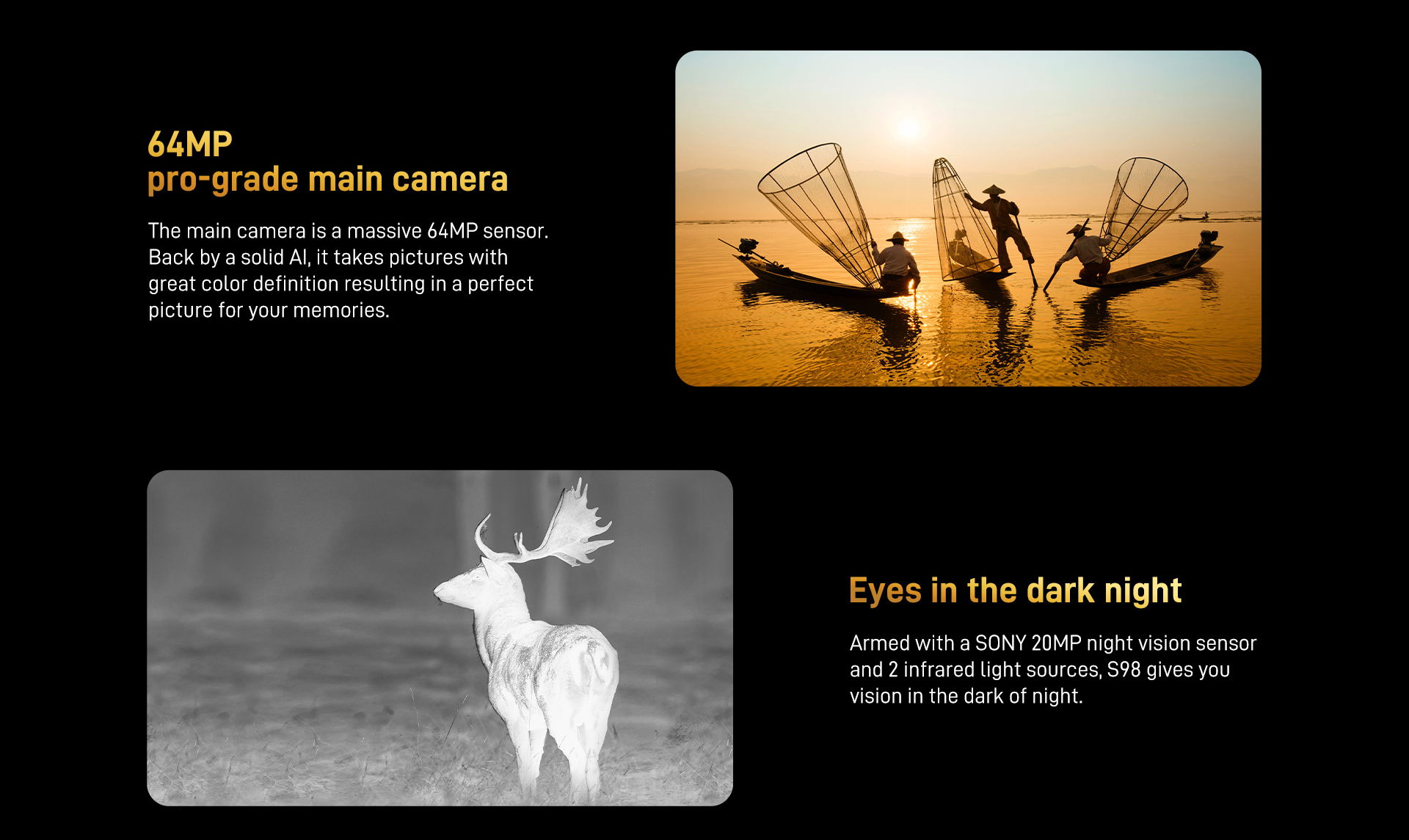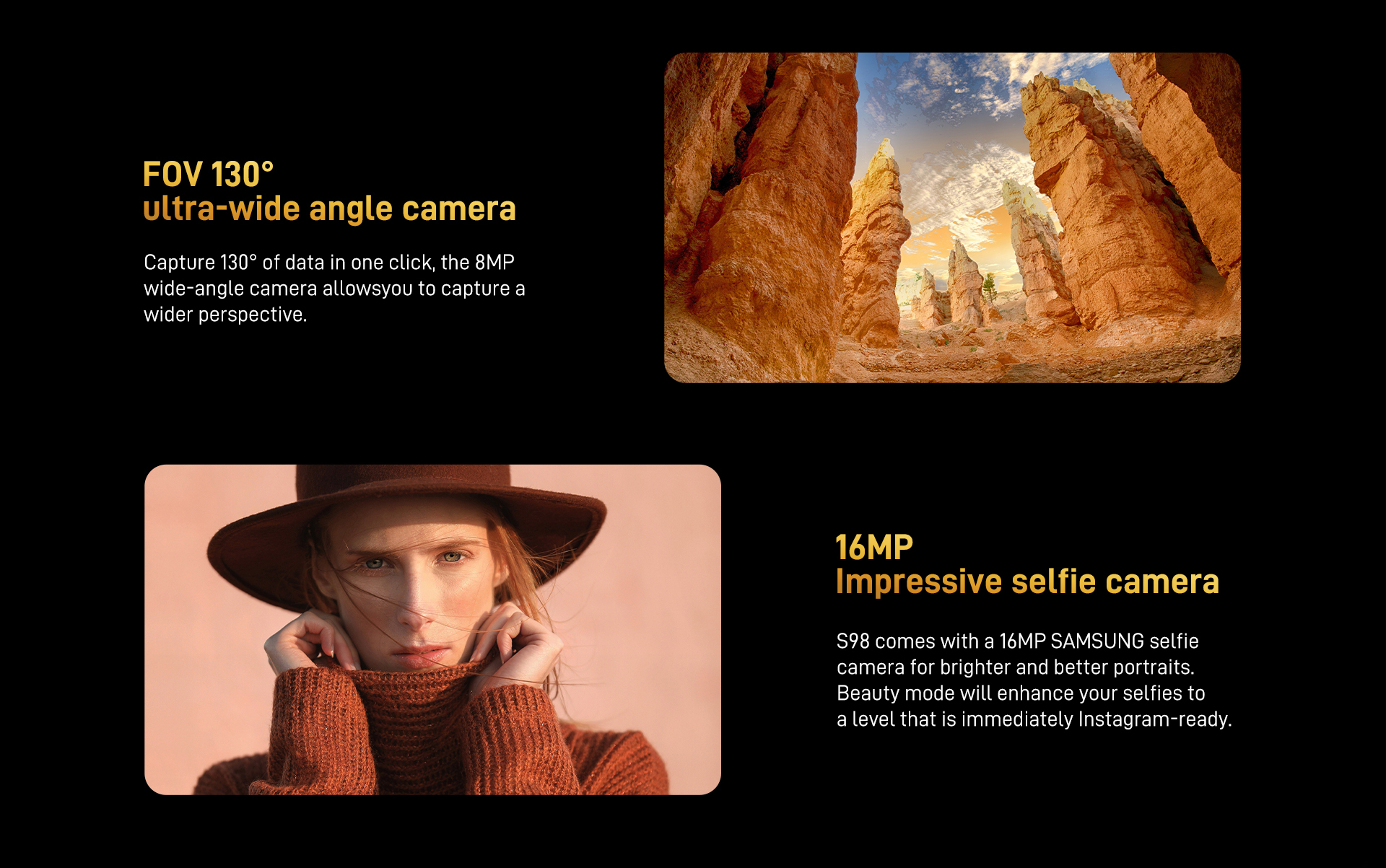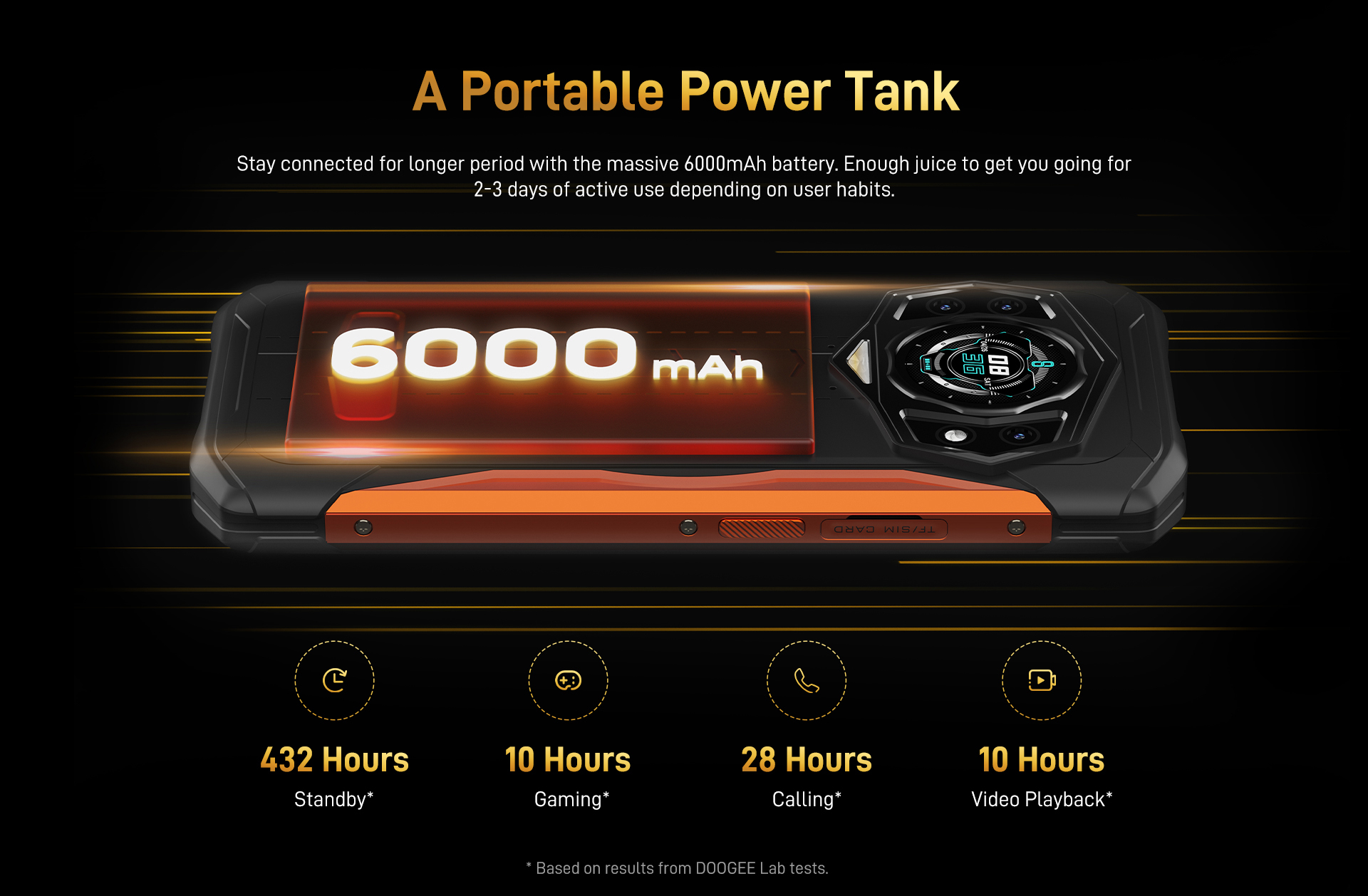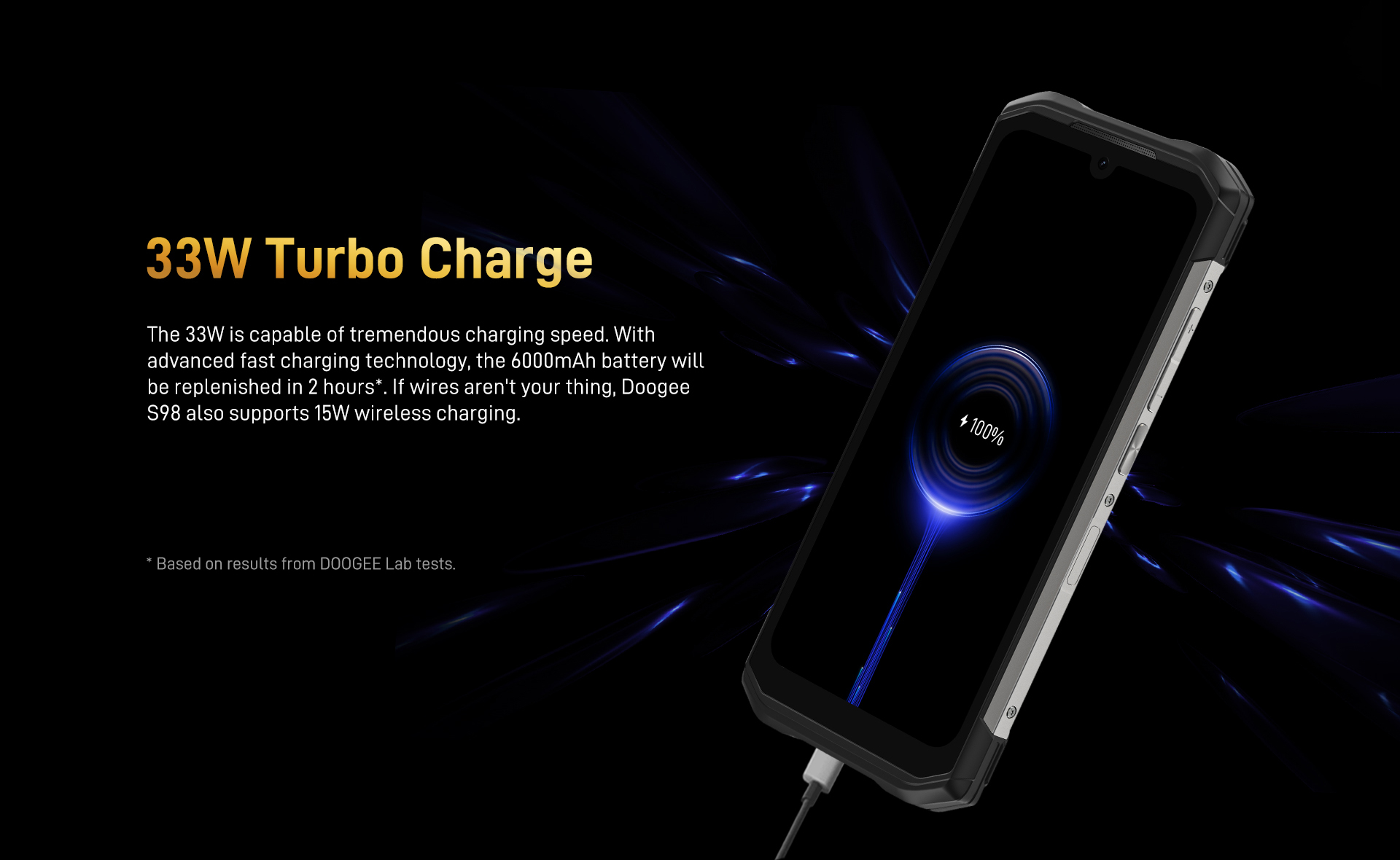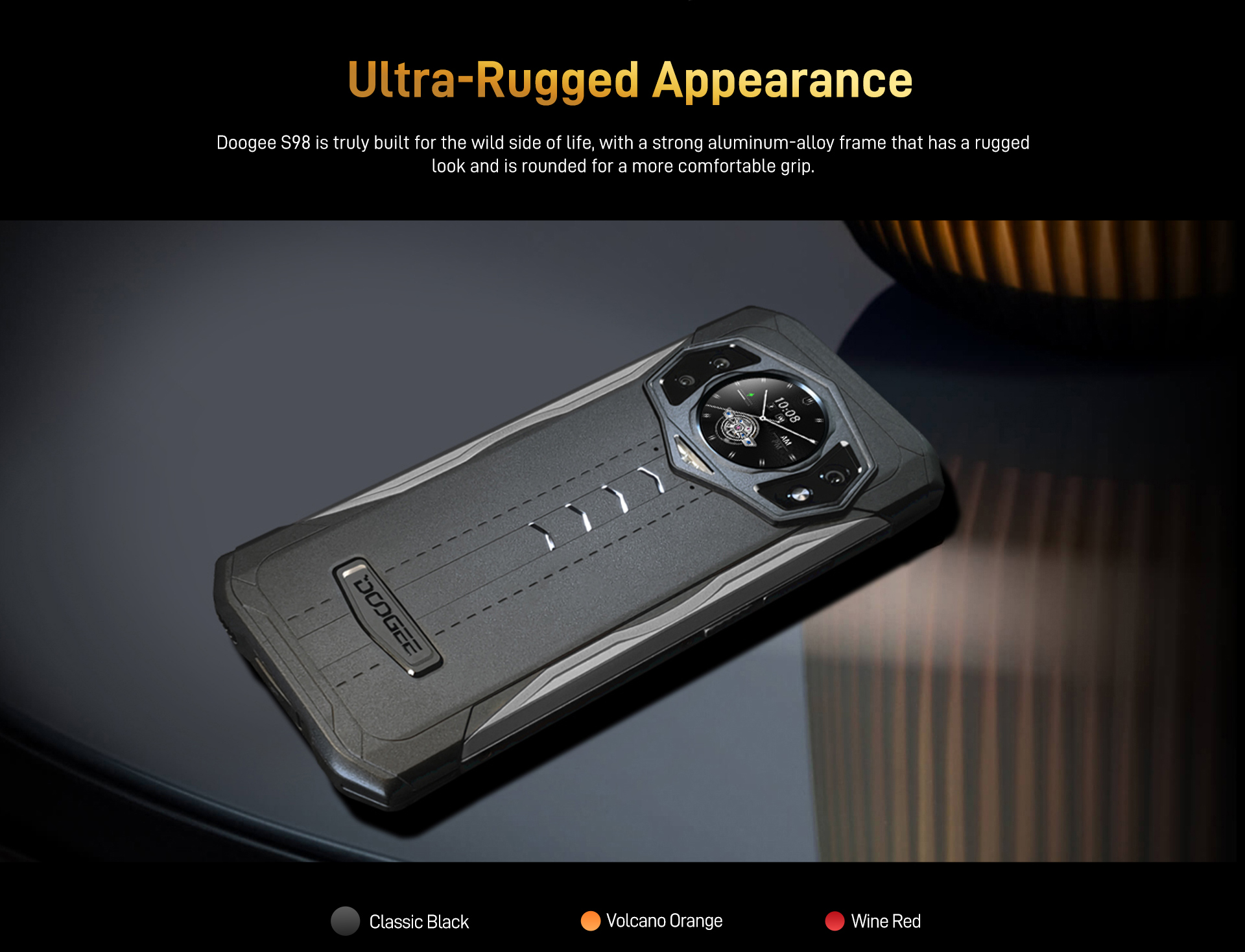 Adventure-ready
IP68 | IP69K | MIL-STD-810G
The ultra-ruggedness of S98 is no coincidence, built by experts of the industry for the most demanding use. Drop-proof from a height of 1.5m, waterproof at a depth of 1.5m and protection from dust.