產品配置 Red Magic 8 Pro 5G Specifications
基本資料 Basic Information
型號 Model:Red Magic 8 Pro 5G
顏色 Color:黑色 Matte, 透明黑 Void, 透明銀 Titanium
系統 System:Android 13
處理器 CPU:8 Core Snapdragon 8 Gen 2 up to 3.2GHz
記憶體 RAM:12GB, 16GB
容量 Storage:256GB, 512GB
記憶卡 SD Card:不支援 Not Support
電池 Battery:6000mAh
支援快速充電 Support 65W Quick Charging
屏幕 Display
呎吋 Size:6.8吋 Inch
解析度 Resolution:2480 x 1116
技術 Technology:AMOLED, 1300 nits max
120Hz 刷新率 Refresh Rate
960Hz 觸控刷新率 Touch Sampling Rate
康寧大猩猩玻璃 Corning Gorilla Glass
相機 Camera
後置相機 Rear Camera
50MP 主鏡頭 Main
8MP 超廣角 Ultra Wide
2MP 微距 Marco
前置相機 Front Camera
16MP 自拍鏡頭 Selfie
連接 Connectivity
制式 Cellular:5G / 4G / 3G / 2G
卡槽 Card Slot:SIM 1 + SIM 2
耳機插槽 Earphones Jack:3.5mm
NFC:支援 Support
WiFi:2.4GHz / 5GHz / 6GHz (802.11 b/g/n/ac/ax/be)
藍芽 Bluetooth:5.3
尺寸 Dimensions
尺寸 Size:163.98 x 76.35 x 9.47mm
重量 Weight:228g
功能 Features
肩部按鈕 520Hz Shoulder Trigger Buttons,
Game Space Switch : 開關遊戲模式 Toggles special game mode on or off,
高速離心風扇 20,000 RPM High-speed Turbo Fan,
背部燈效 RGB Light : 自定義燈效 Fully Customizable Light Effects,
指紋解鎖 Support Fingerprint Unlock,
面部解鎖 Support Face Unlock

包裝內容 Package Contects
1 x Red Magic 8 Pro 5G,
1 x 充電器 Charger,
1 x 電源線 USB Cable,
1 x 保護套 Phone Case,
1 x SIM卡針 SIM Pin,
1 x 用戶指南 User Guide

保養 Warranty
七天購物保障 7 Days Guarantee
一年有限保固 One Year Limited Warranty
備註 Remarks
落單前請先與我們確認庫存 (型號 / 容量 / 顏色)
Please contact us before placing an order. Thank you.
Red Magic 8 Pro
Up Your Game
- Simple And Futuristic Design -
- The Fastest Chip Ever -
- Super Long-lasting Battery Life -
- True Full AMOLED Screen -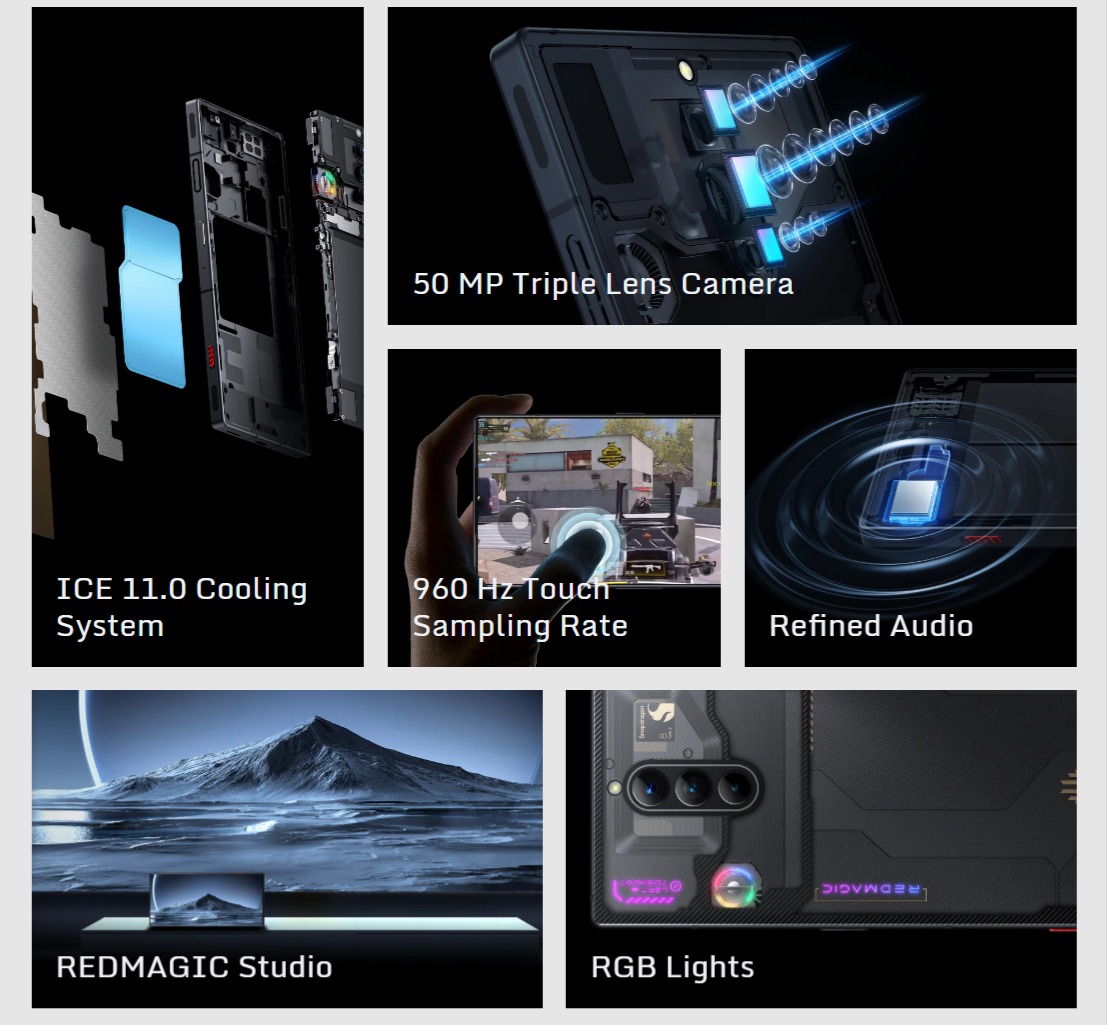 A Futuristic Masterpiece
Transport yourself to the gaming dimension in style with the sci-fi-inspired design of the 8 Pro. See the inner workings of your machine at play through the quirky translucent design and the interactive RGB lights on the back that transform this gaming smartphone into a stunning masterpiece that's geared for victory.
Matte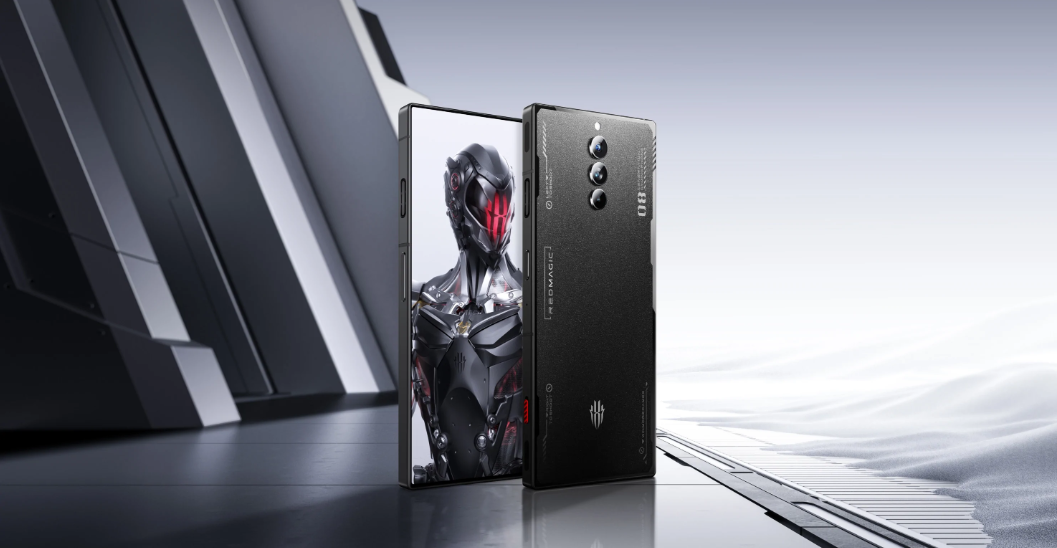 Void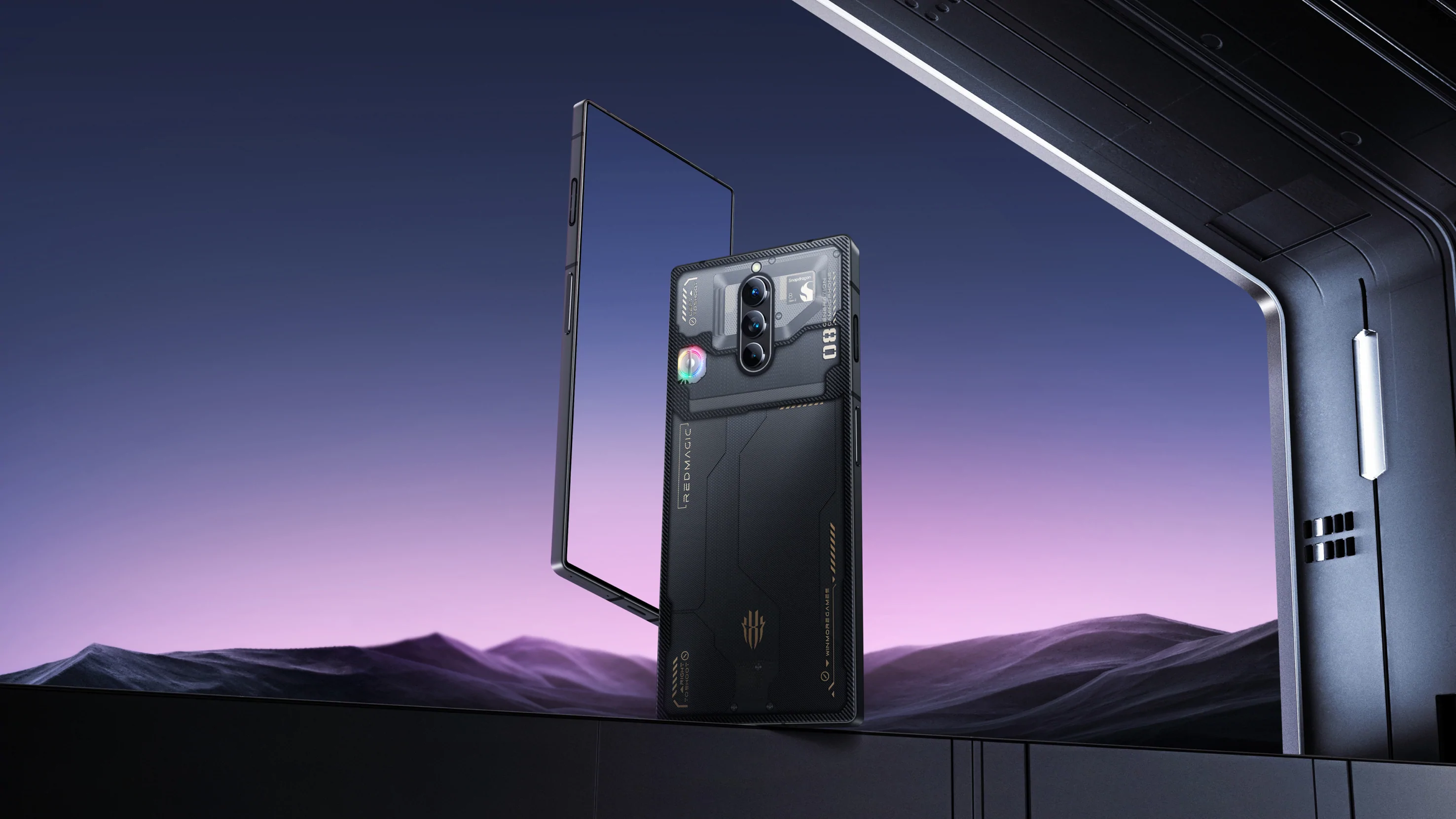 Titanium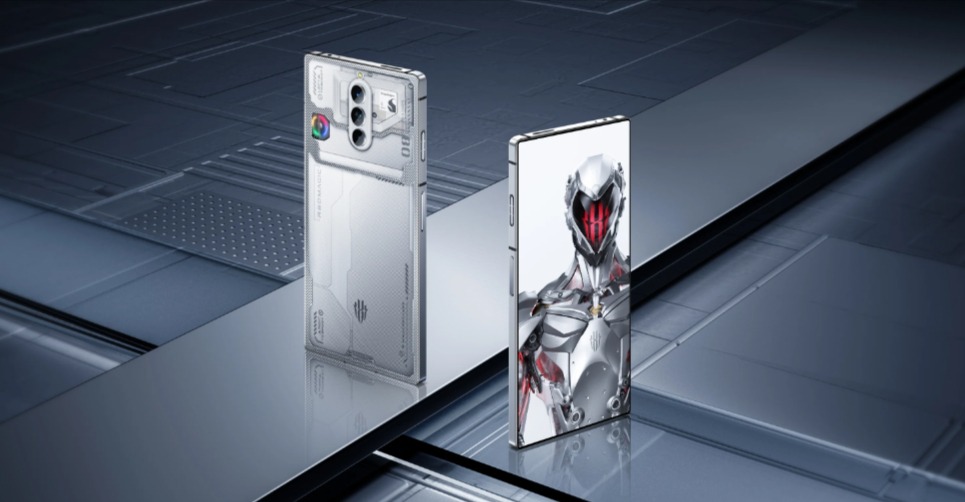 FASTER THAN EVER BEFORE

Beast Mode Processor
Perform every task with speed and ease on your device. REDMAGIC 8 Pro has an ultra-quick refresh rate of 120 Hz, courtesy of the latest Snapdragon 8 Gen 2 chipset, and an incredible operating speed of 8.5 Gbps delivered by the most advanced LPDDR5X RAM. Storage and file read-write speeds are also optimized by the latest UFS 4.0, providing almost twice the power of the previous generation.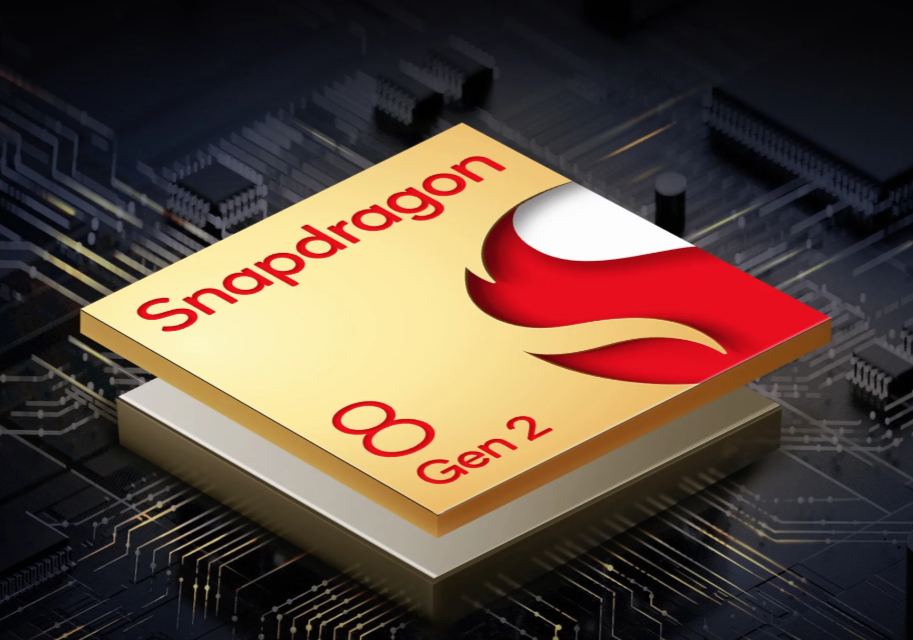 Snapdragon 8 Gen 2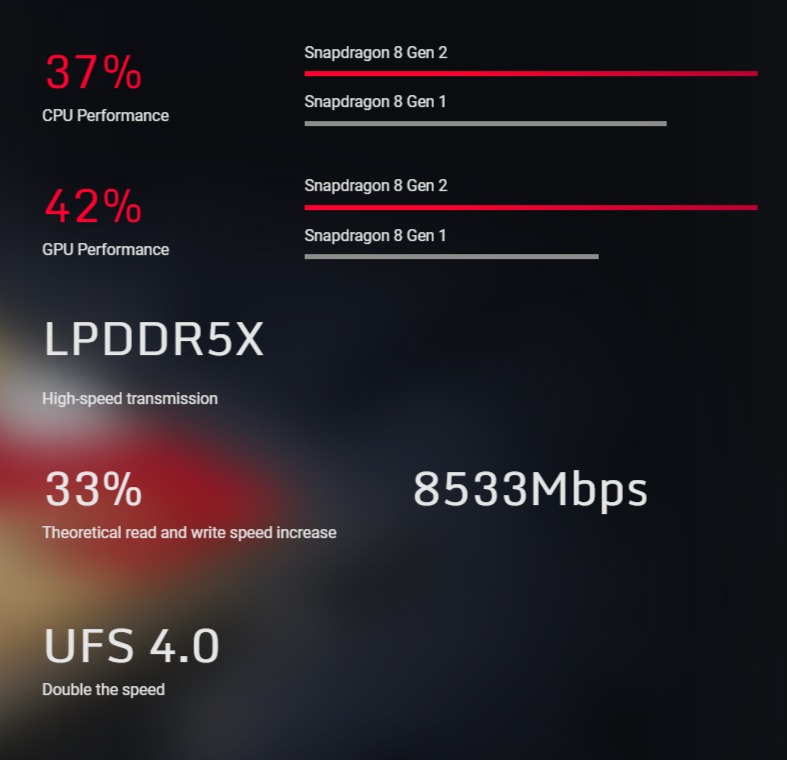 Initiates Magic GPU to improve frame rate stability while gaming.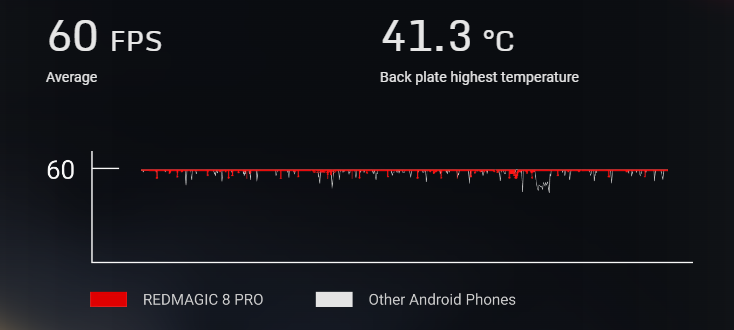 Game Comparison Video
Enjoy super smooth and stable gameplay on the REDMAGIC 8 Pro thanks to the power of AI in the new Snapdragon 8 Gen 2. With unlimited power at 120 Hz, your frames will always be at their smoothest.

REDMAGIC 8 PRO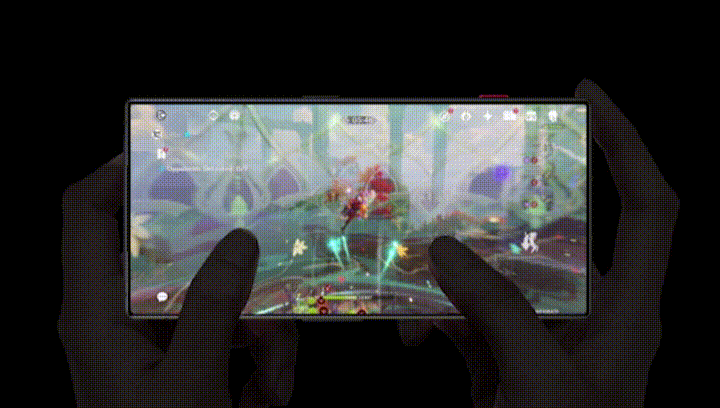 Other Android Phones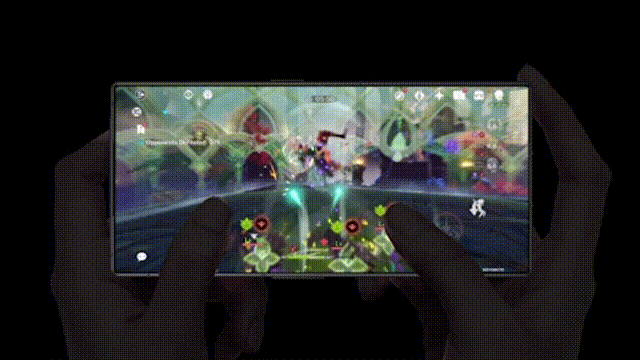 Master of Endurance
REDMAGIC is the fastest charging gaming smartphone to ensure you stay a level above the rest. Go the long haul with two 3000mAh batteries for a total of 6000mAh battery life and more than a full day of juice.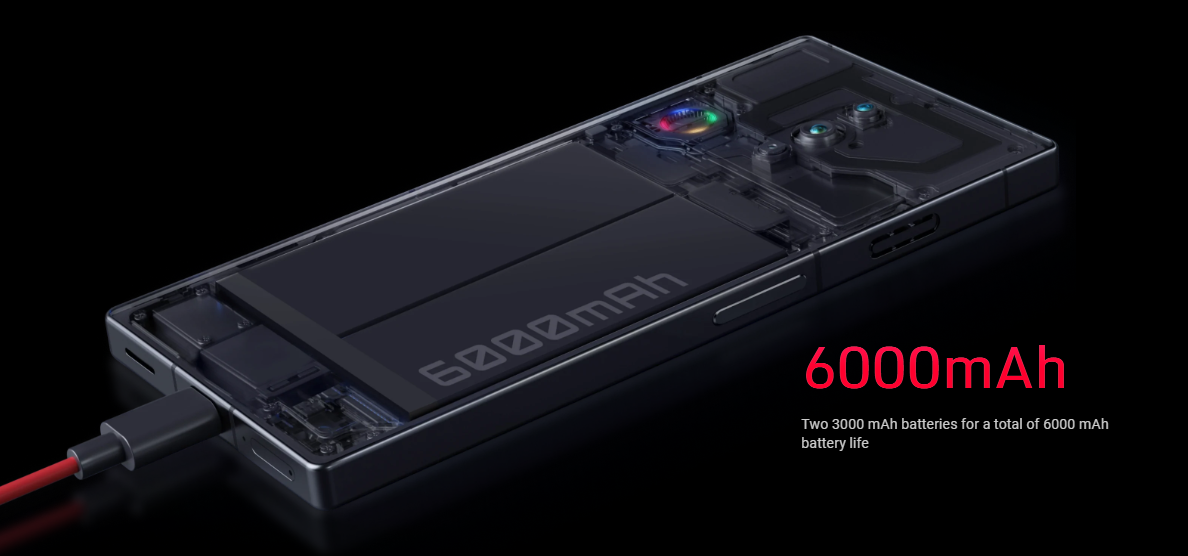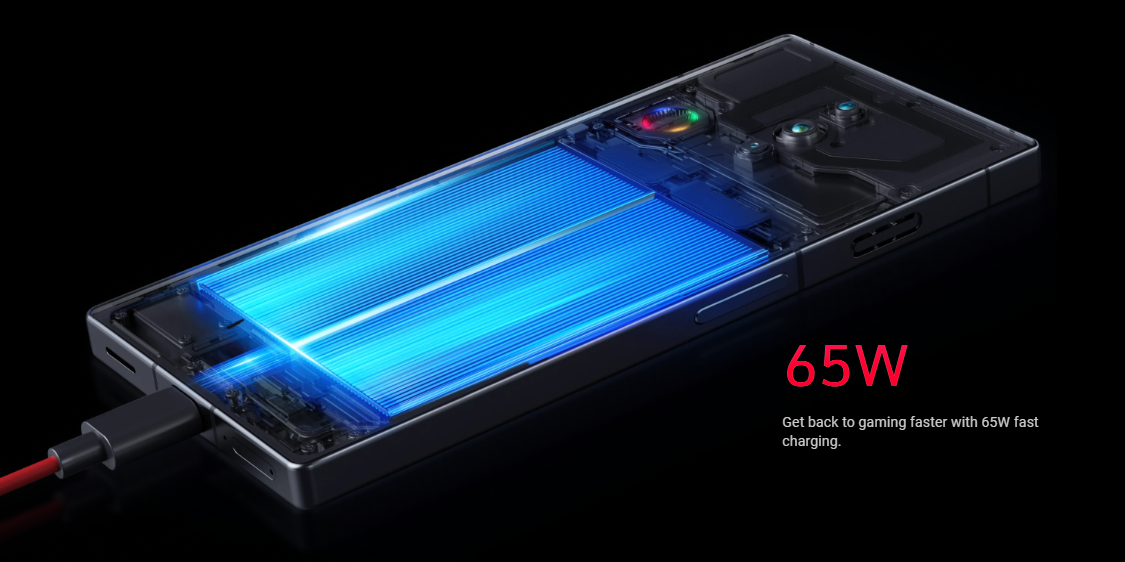 A BRIGHTER AND BOLDER DISPLAY
Notchless Brilliance
An enhanced AMOLED screen that utilizes the latest generation of UDC technology to deliver more than 2 million pixels of visual brilliance for breathtaking and unobscured views. It reaches peak brightness at 1300 nits for undefeated displays even when you're gaming outdoors.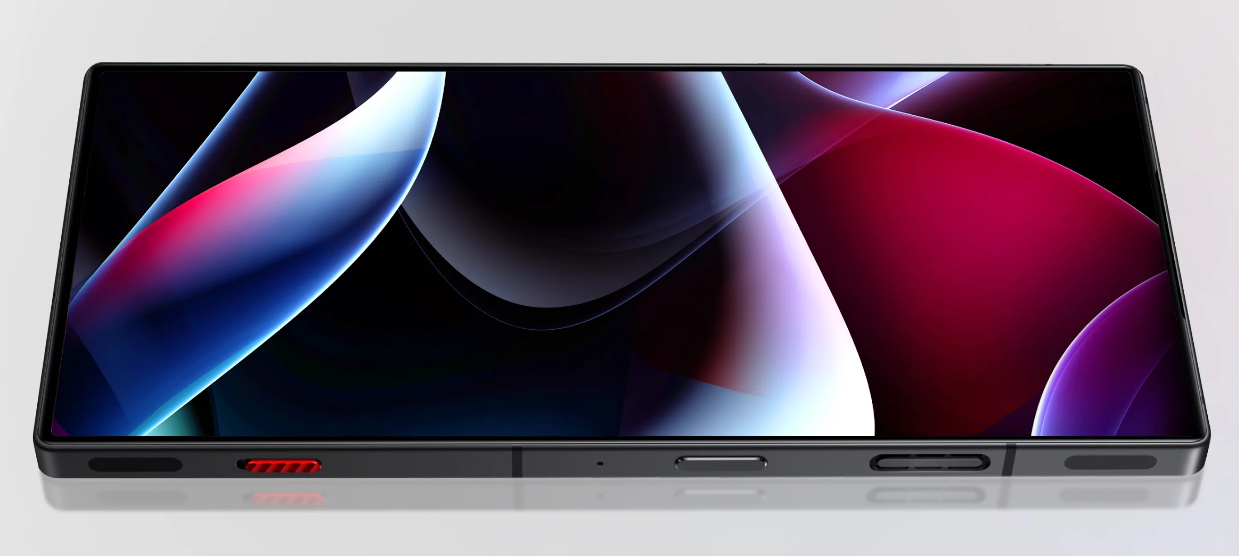 Bezel-less True Full-Screen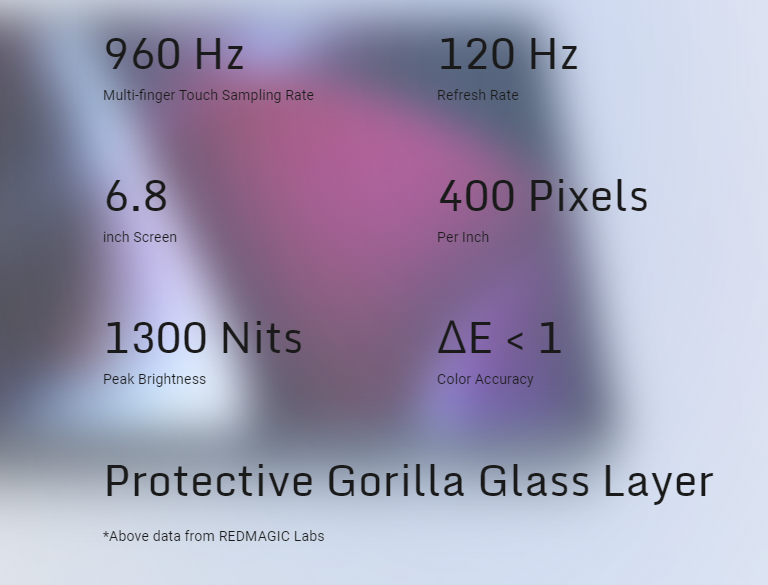 AND FEELS AS COOL AS IT LOOKS
Feel the chill at your fingertips
16°C Colder Overall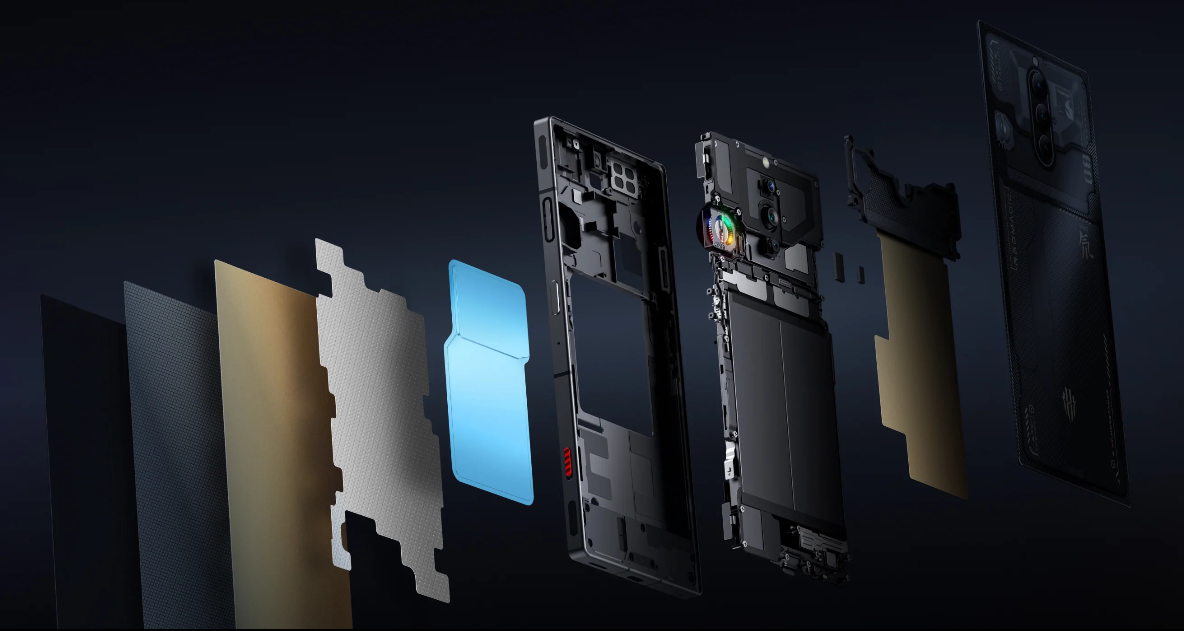 ICE 11.0 Cooling System
The improved ICE 11.0 is an 10-layer cooling system that works to effectively keep the device cool while you're gaming.
Upgraded Under-display Graphene Layer
To take the heat away from the screen and your fingers, REDMAGIC has added a large graphene layer under the display to spread out and better dissipate phone heat before it reaches your thumbs.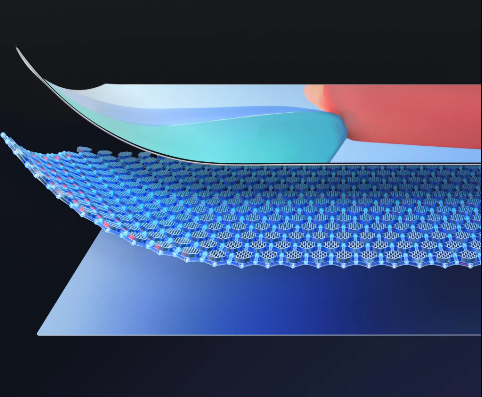 20,000 RPM High-speed Turbofan
The heat from the phone is channelled to the REDMAGIC's new and improved built-in turbofan where it is quickly blown away and replaced with cool air.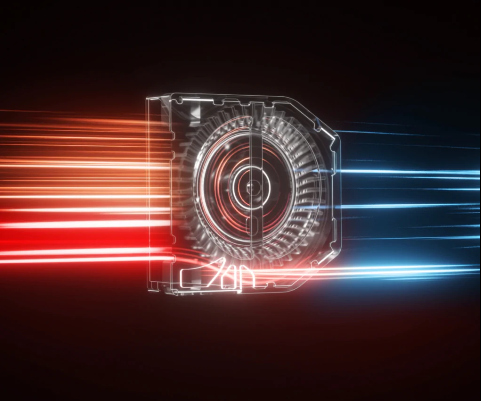 Double Layer VC Liquid Cooling Plate
Improved with a double layer and now larger to cover the battery and the powerful Snapdragon 8 Gen 2 and Red Core gaming chips along the back of the phone.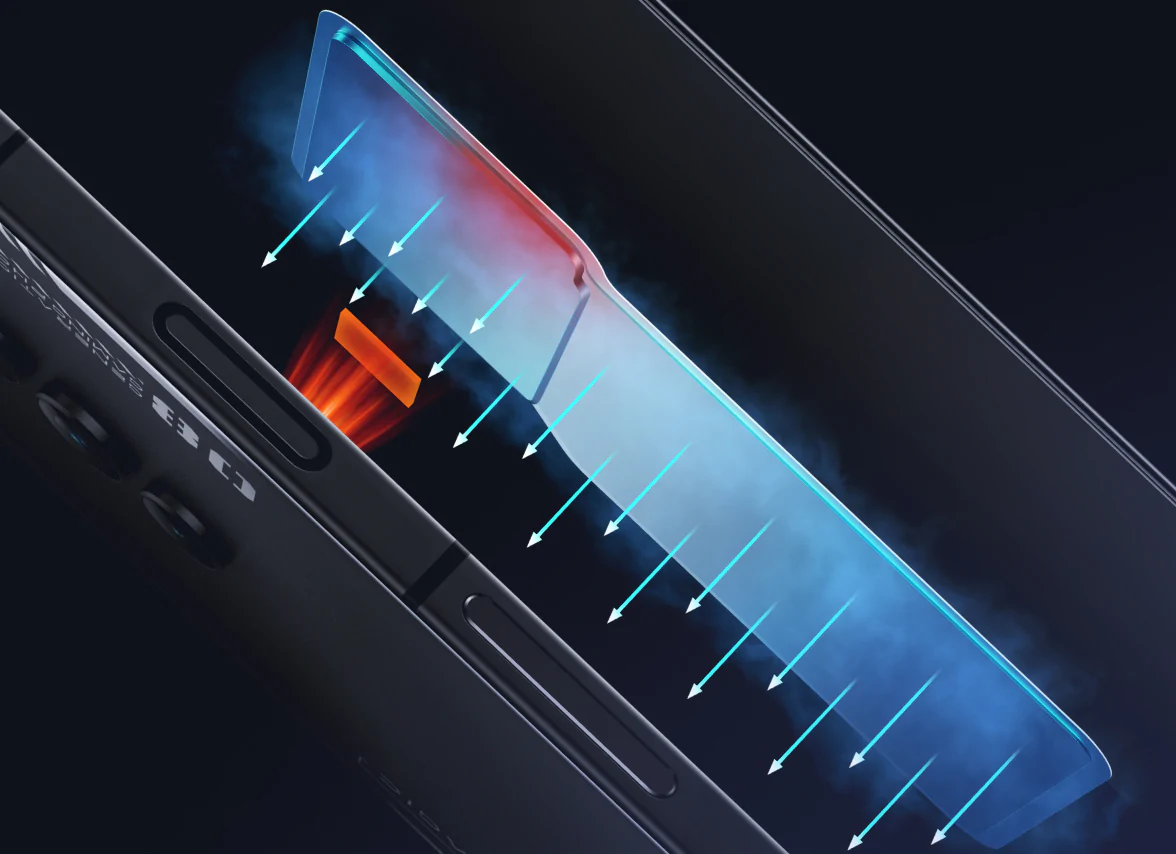 Amplified Sound Greatness
The improved sound component delivers epic acoustics so you can enjoy the crisp details in every sound whether you're gaming or enjoying some downtime with videos. The rear RGB lights come alive to interact with all sound for a feel of the future.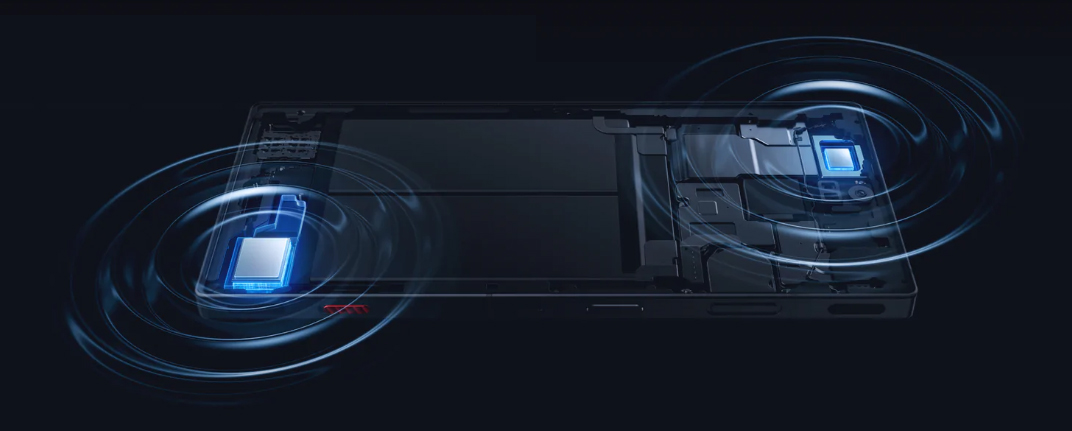 Picturesque Detail
Capture magnificent scenes of your daily life with a camera that complements the power of the REDMAGIC 8 Pro. One of the three cameras is a 50 MP main lens with impeccable low light performance that lets you create magical images any time of day for the creative energy that never rests. It also features an 8MP wide-angle lens and a dedicated 2MP macro lens for detailed clarity up-close.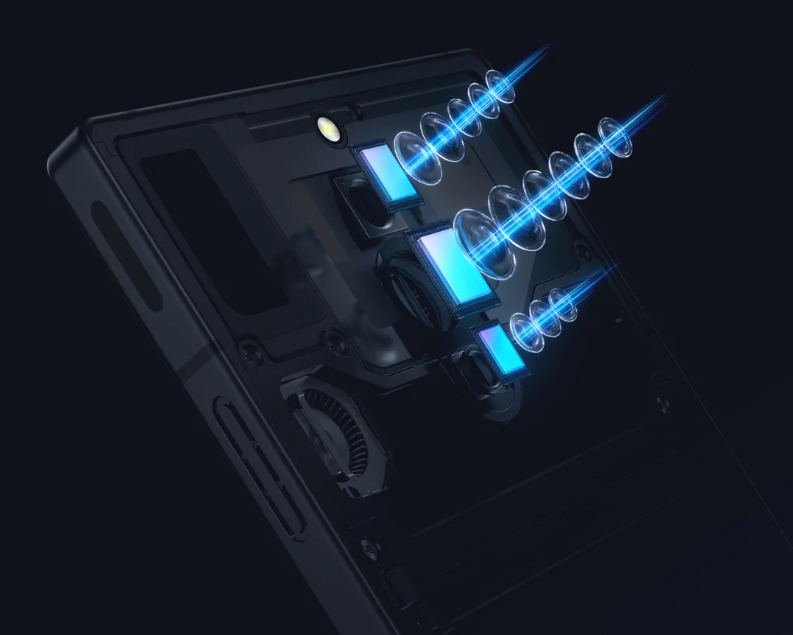 DEDICATED TO THE GAME
Experience Rapid Reaction
520 Hz Shoulder Buttons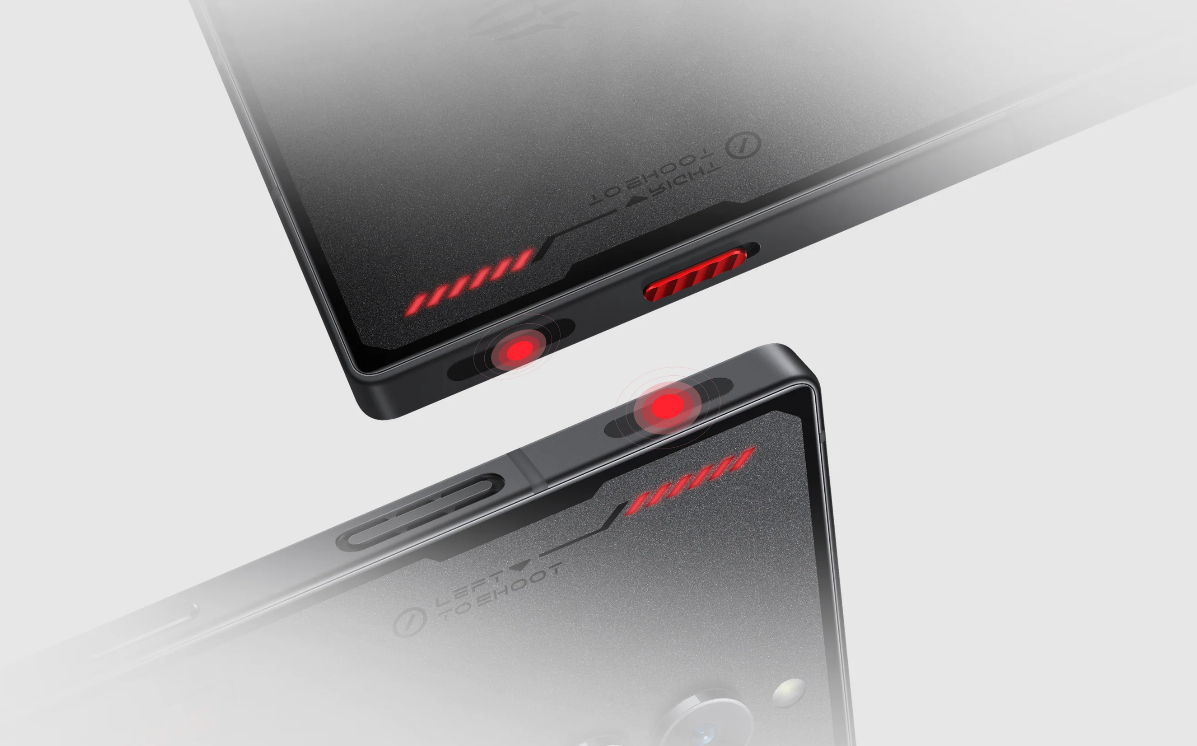 Double Tap to Success
with 960 Hz Multi-finger Touch Sampling Rate
Have unparalleled responsiveness with REDMAGIC 8 Pro's 960 Hz multi-finger touch sampling rate. Swiftly slide and double-tap actions and opponents alike with an accuracy that lets you Up Your Game.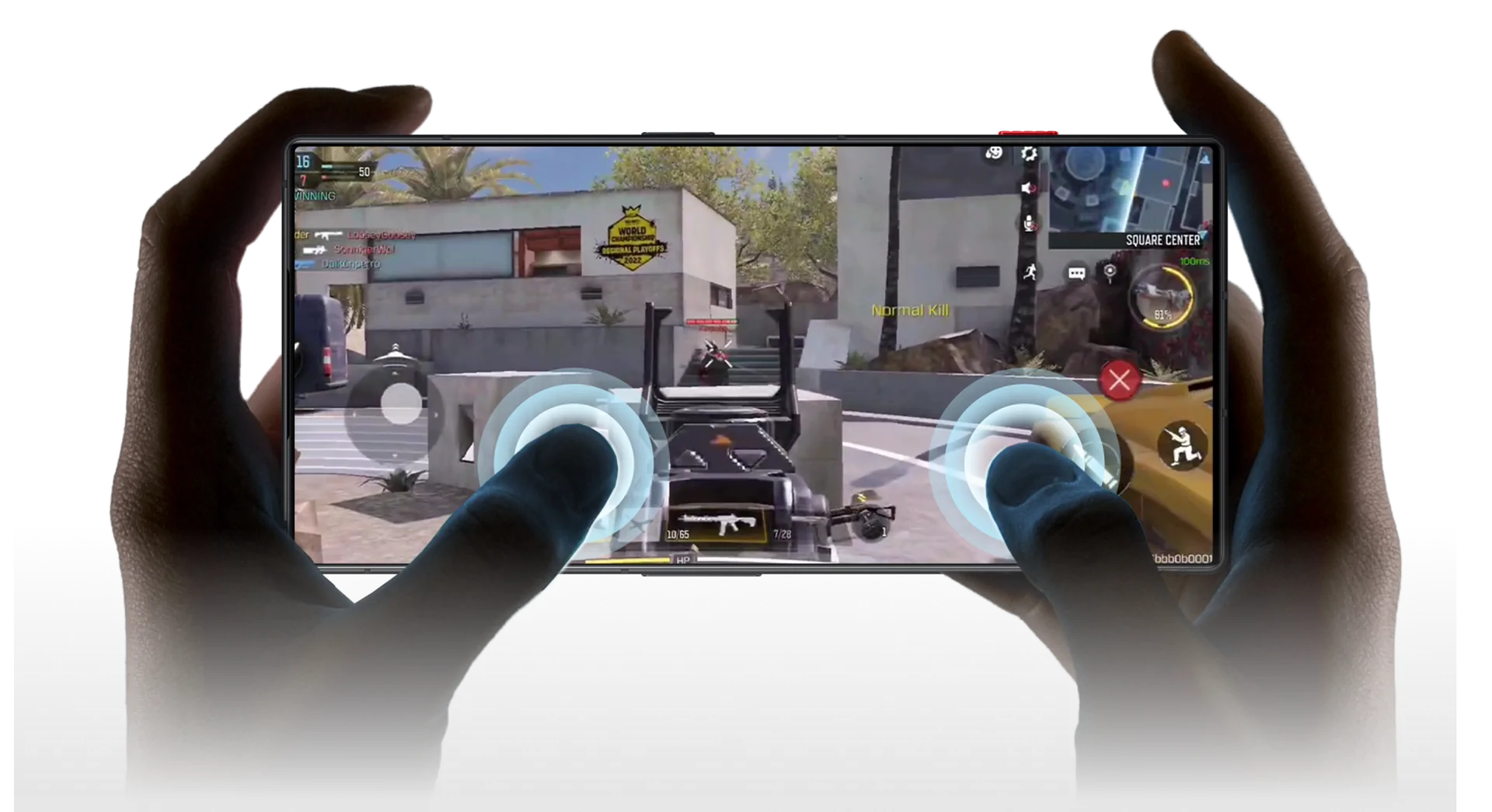 Go Big with REDMAGIC Studio
REDMAGIC Studio allows seamless integration of any game directly from the REDMAGIC 8 Pro to your PC or TV.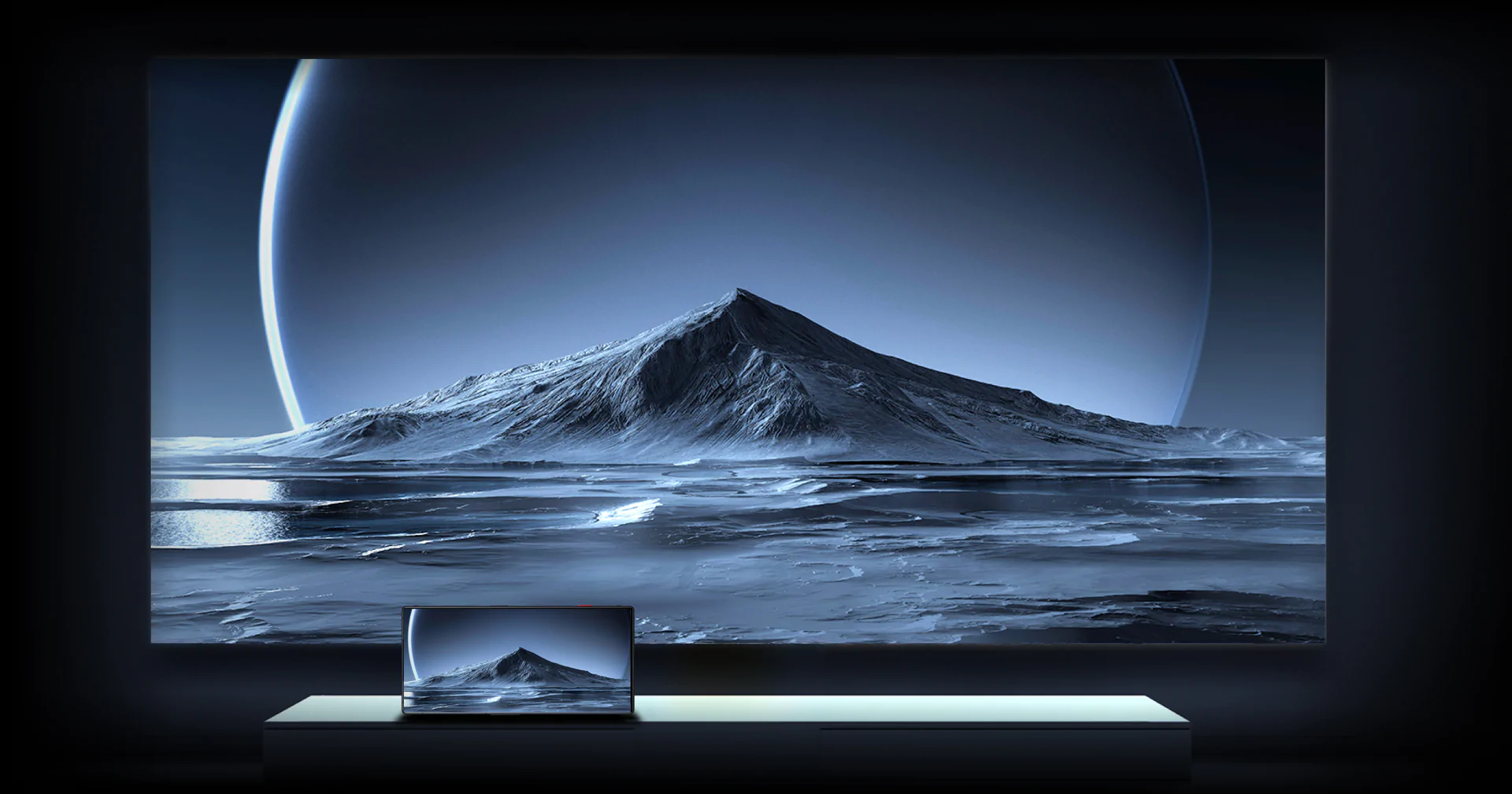 Faster Wireless Connection
Wi-Fi 7 Supported