產品配置 Unihertz Jelly 2E Specifications
型號 Model:Unihertz Jelly 2E
顏色 Color:灰色 Grey
系統 System:Android 12
處理器 CPU:4 Core MediaTek Helio A20 up to 1.8GHz
記憶體 RAM:4GB
容量 Storage:64GB
記憶卡 SD Card:最高支援 512GB Maximum
電池 Battery:2000mAh
支援快速充電 Support 10W Quick Charging,
支援逆向充電 Support Reverse Charging
屏幕 Display
呎吋 Size:3.0吋 Inch
解析度 Resolution:480 x 854
相機 Camera
後置相機 Rear Camera
16MP 主鏡頭 Main
前置相機 Front Camera
8MP 自拍鏡頭 Selfie
連接 Connectivity
制式 Cellular:4G / 3G / 2G
卡槽 Card Slot:SIM 1 + SIM 2 / MicroSD
耳機插槽 Earphones Jack : 3.5mm
NFC:不支援 Not Support
Wifi:2.4GHz / 5GHz
藍芽 Bluetooth:4.2
尺寸 Dimensions
尺寸 Size:95 x 49.4 x 16.5 mm
重量 Weight:110g
功能 Features
紅外線端口 Infrared Port,
自定義快捷鍵 Customized Keys,
指紋解鎖 Support Fingerprint Unlock

包裝內容 Package Contects
1 x Unihertz Jelly 2E,
1 x 充電器 Charger,
1 x 電源線 USB Cable,
1 x SIM卡針 SIM Pin,
1 x 保護貼 Screen Protector,
1 x 保護套 Phone Case,
1 x 手機掛繩 Phone Landyard,
1 x 用戶指南 User Guide

保養 Warranty
七天購物保障 7 Days Guarantee
一年有限保固 One Year Limited Warranty
備註 Remarks
落單前請先與我們確認庫存 (型號 / 容量 / 顏色)
Please contact us before placing an order. Thank you.
Jelly 2E - New Choice for a Mini Phone
Another Choice for the Minimalist Lifestyle
Jelly 2E is the best option to crush your mindless scrolling habits. Take a break from your full-sized and bulky smartphone, exercise, go outdoors, and enjoy nature without the burden.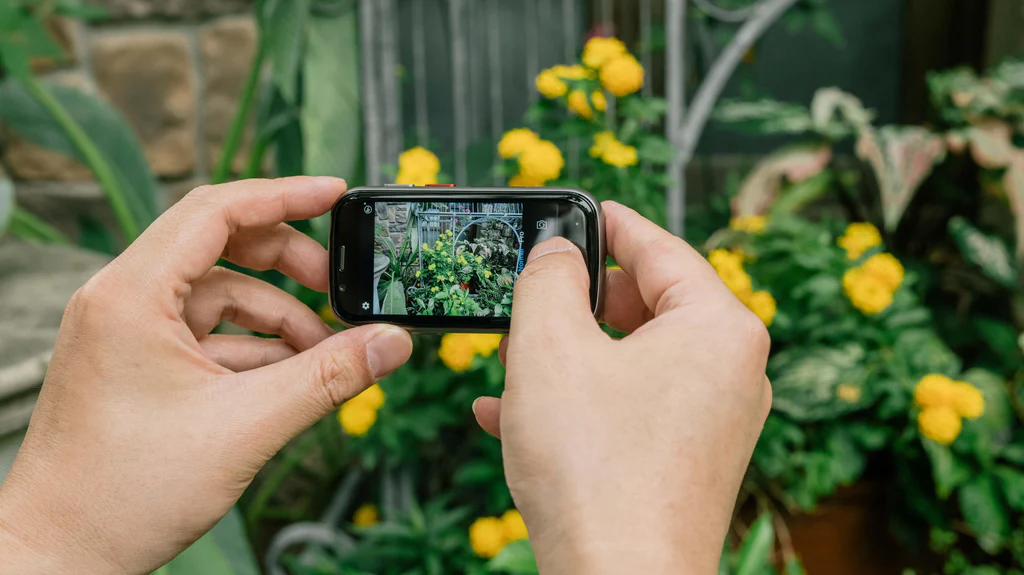 Let's Play Hide & Seek!
Have you seen a smartphone that can fit snugly in your pocket? Now here is it!
Jelly 2E features a palm-sized design and is portable for travel, fitness, hiking, etc. Whenever you want to pack light, just grab the Jelly 2E.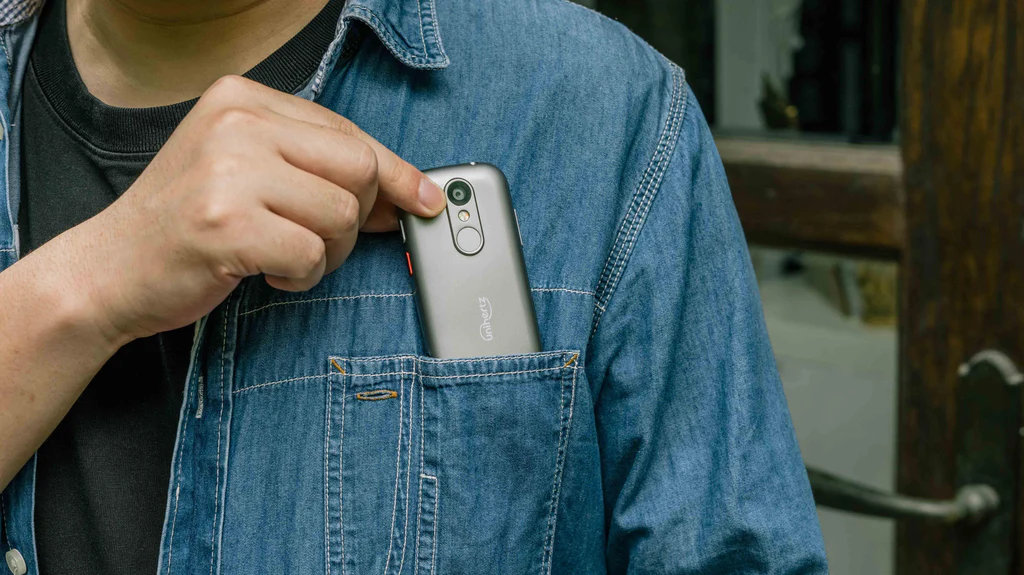 As Small As a Credit Card
The 3.0-inch sized Jelly 2E phone is as small as a credit card - you can take Jelly 2E even in your coin purse anytime and anywhere.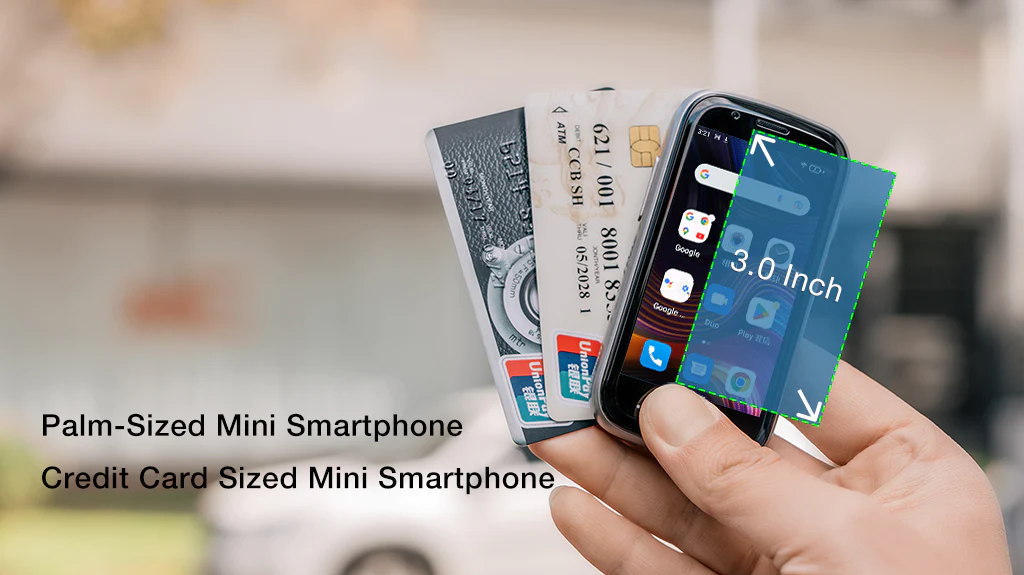 Small but Mighty
Jelly 2E can stand by much longer than you think. With the equipped 2000 mAh battery*, your basic daily use can be covered in one full charge.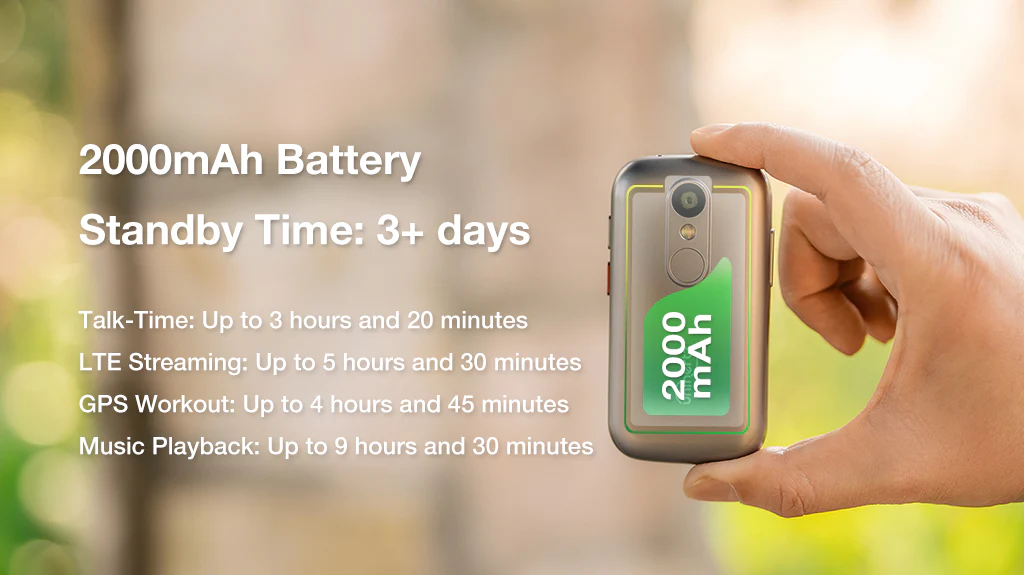 Best Budget Small Phone with Full Features
Enjoy millions of the latest Android apps, games, music, and more with built-in security and privacy protections. It's delightful to expand what the small Jelly 2E smartphone can do with various apps from the Google Play Store.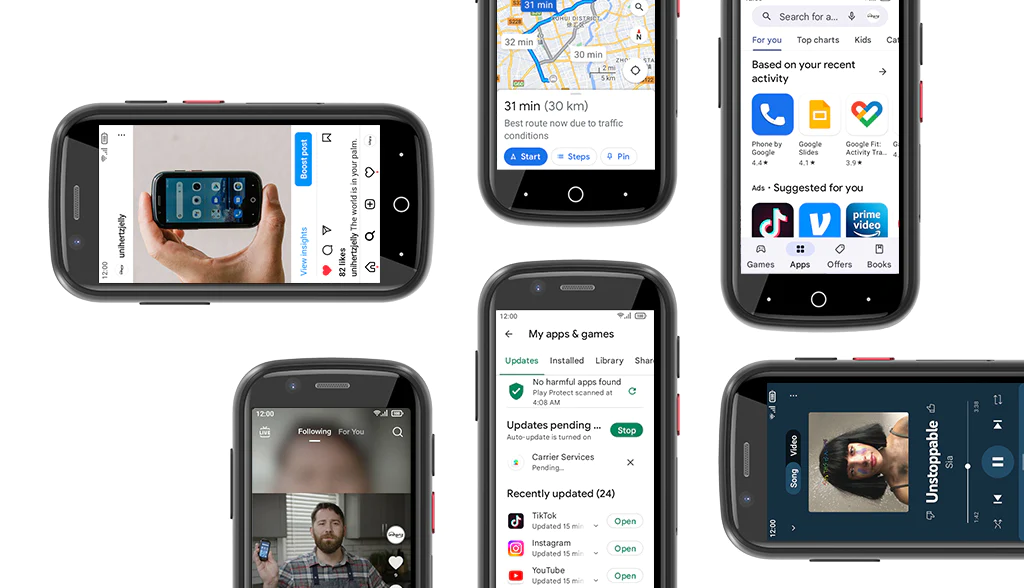 Customize Physical Shortcuts with the Unihertz Classic Programmable Red Key
The programmable key enables you to create personal shortcuts with few steps to quickly open your favorite apps with a simple tap.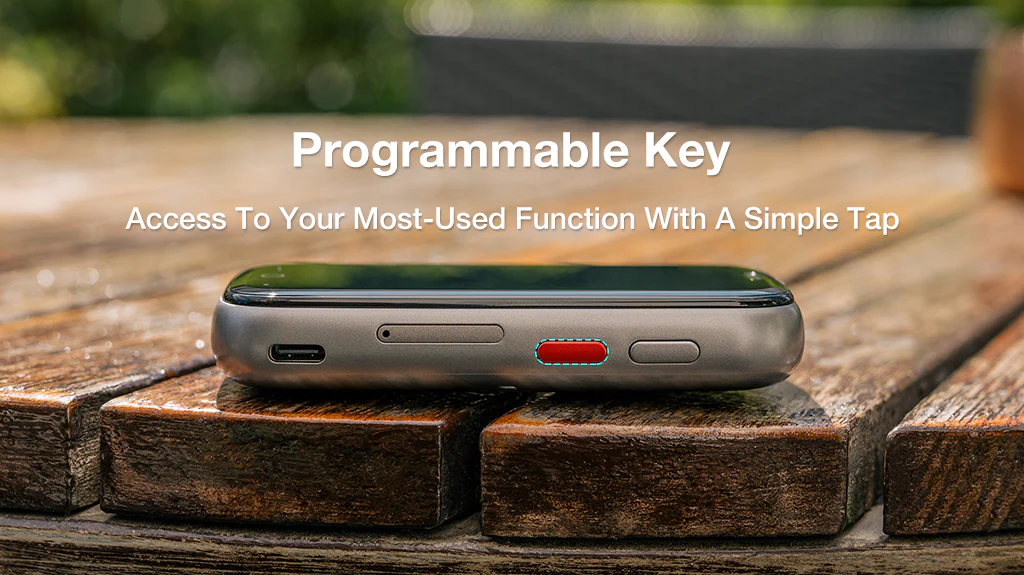 The Audio Jack is Our Nostalgia of the Old School
Although the world seems to be going wireless, guess what? There are still many people who prefer wired earbuds. Jelly 2E remains the 3.5mm headphone jack for you. Are you sticking to wired headphones now?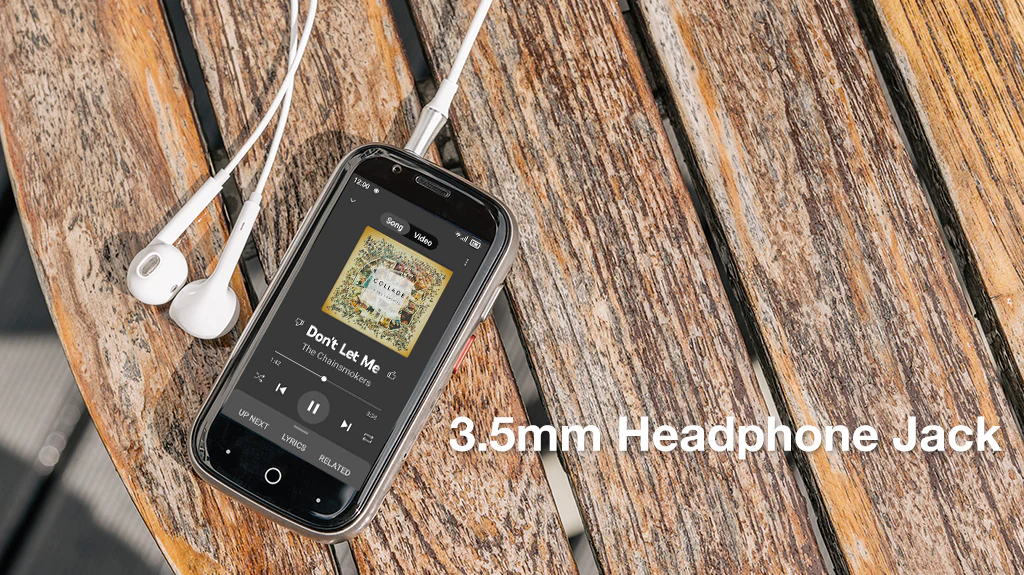 The Smart Way of Changing TV Channel Remote
Jelly 2E's infrared port enables you to send wireless connection data for remote control. Give it a try to control your TV, conditioner, and other electronics just with one phone in hand.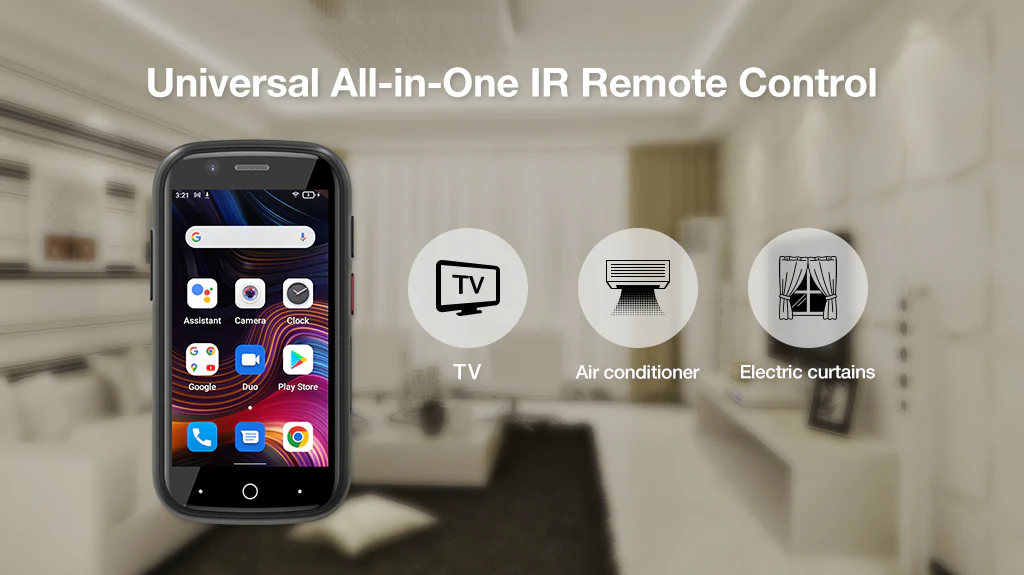 Powerful Android 12 and Essential Dual Sim Cards
The performance of Jelly 2E is more personal, safe, and effortless than before with the most recent Android 12 OS.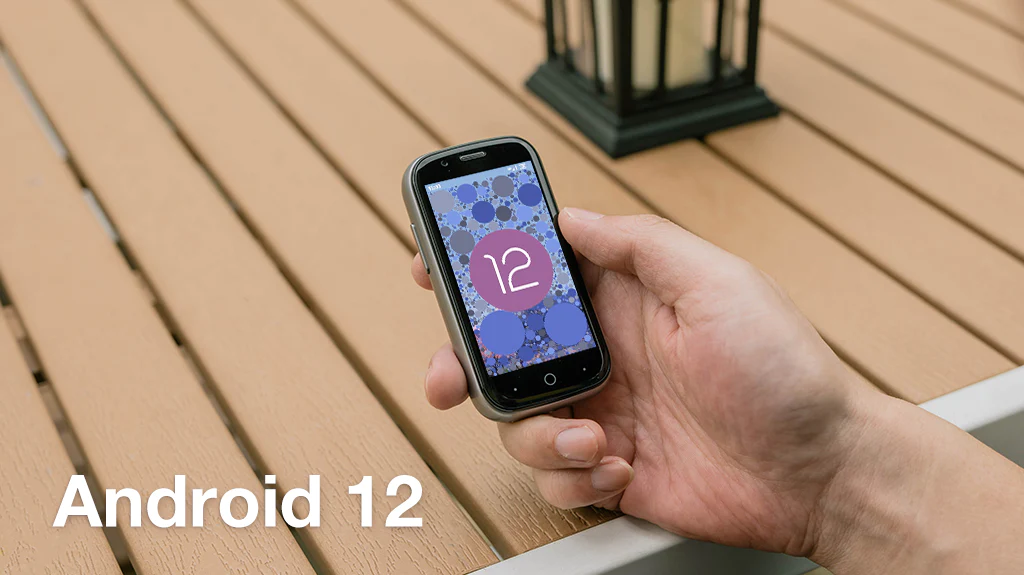 Either you can use Jelly 2E as dual sims with the hybrid sim slot to keep calls and messages for two numbers separate at ease, or you can use a single sim and equip one memory card to expand your storage to 512GB and more.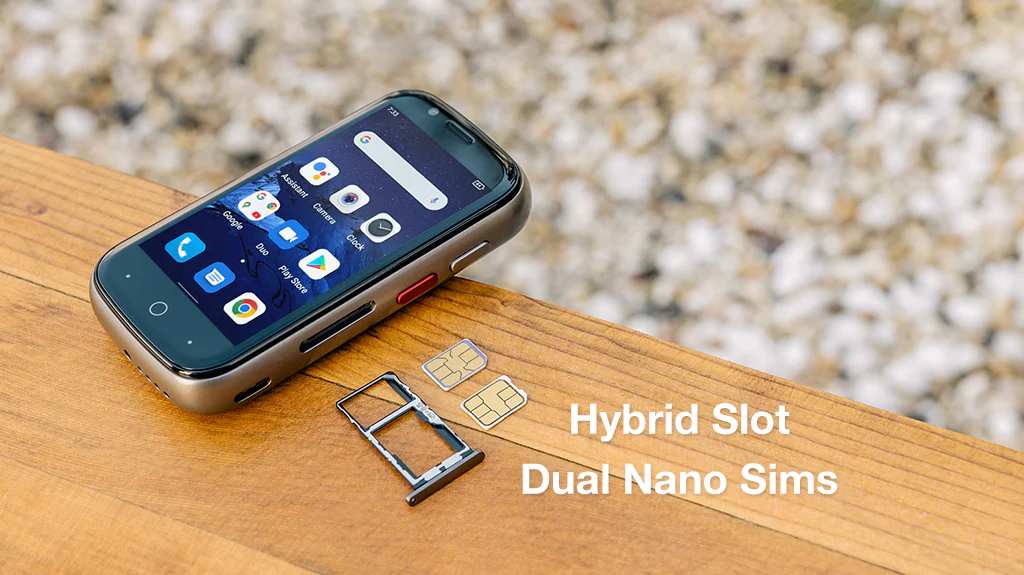 Fully Functional for Everyday Use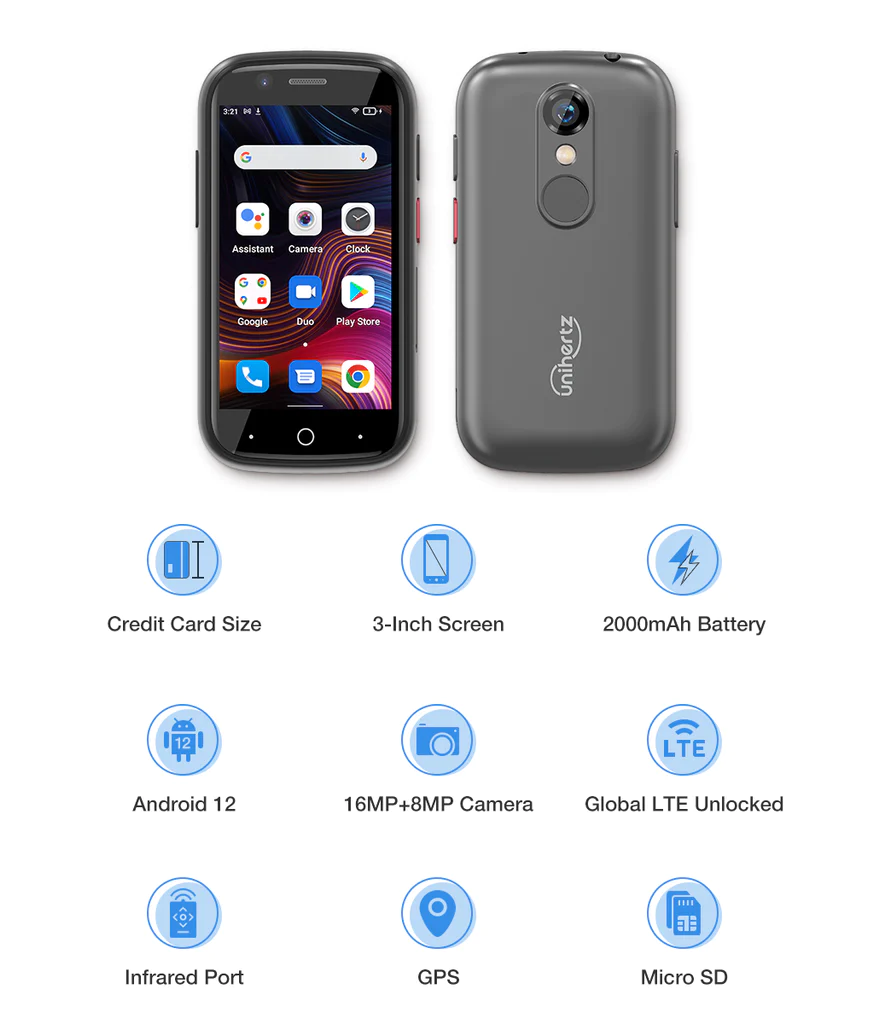 In the Box