產品配置 Unihertz Luna Specifications
基本資料 Basic Information
型號 Model:Unihertz Luna
顏色 Color:黑色 Black, 白色 White
系統 System:Android 12
處理器 CPU:8 Core MediaTek Helio G99 up to 2.2GHz
記憶體 RAM:8GB
虛擬記憶體 Virtual RAM:最高擴充 4GB Maximum
容量 Storage:256GB
記憶卡 SD Card:不支援 Not Support
電池 Battery:5000mAh
- 支援快速充電 Support 18W Quick Charging,
屏幕 Display
呎吋 Size:6.81吋 Inch
解析度 Resolution:2340 x 1080
相機 Camera
後置相機 Rear Camera
108MP 主鏡頭 Main
20MP 夜視 Night Vision
2MP 微距 Marco
前置相機 Front Camera
32MP 自拍鏡頭 Selfie
連接 Connectivity
制式 Cellular:4G / 3G / 2G
卡槽 Card Slot:SIM 1 + SIM 2
導航 Navigation : GPS + Beidou + Glonass + Galileo
耳機插槽 Earphones Jack:3.5mm
NFC:支援 Support
Wifi:2.4GHz / 5GHz (802.11 b/g/n/ac)
藍芽 Bluetooth:5.3
尺寸 Dimensions
尺寸 Size:168 × 76.8 × 10.4mm
重量 Weight:298g
其他功能 Other Features
彩色LED 燈帶 Colorful Strip LED Lights,
紅外線端口 Infrared port,
指紋解鎖 Support Fingerprint Unlock,
面部解鎖 Support Face Unlock

包裝內容 Package Contects
1 x Unihertz Luna,
1 x 充電器 Charger,
1 x 電源線 USB Cable,
1 x 保護貼 Screen Protector (pre-applied),
1 x 保護套 Phone Case,
1 x SIM卡針 SIM Pin,
1 x 用戶指南 User Guide

保養 Warranty
七天購物保障 7 Days Guarantee
一年有限保固 One Year Limited Warranty
備註 Remarks
落單前請先與我們確認庫存 (型號 / 容量 / 顏色)
Please contact us before placing an order. Thank you.
Luna - Embrace the Light in Your Life
Redefining an Immersive Light & Sound Experience on a Modern Phone
Like all Unihertz products, Luna stands apart from every generic phone on the market. But unlike any of our prior product series, Luna is a completely new phone model inspired by the ancient oriental philosophy of round sky. Luna's straightforward geometric design brings an immersive experience of light & sound on modern smartphones. Let Luna illuminate your life!
Industrial Transparent Back Design Featuring Colorful LED Lights
With the protection of the color-plated premium metal body, Luna sports a stylish transparent back and the colorful strip LED lights. Seeing through the Panda King glass backplate, the glowing red, green, blue, yellow, cyan, or magenta hues offer a means to form the ethereal light you desire and express your individuality.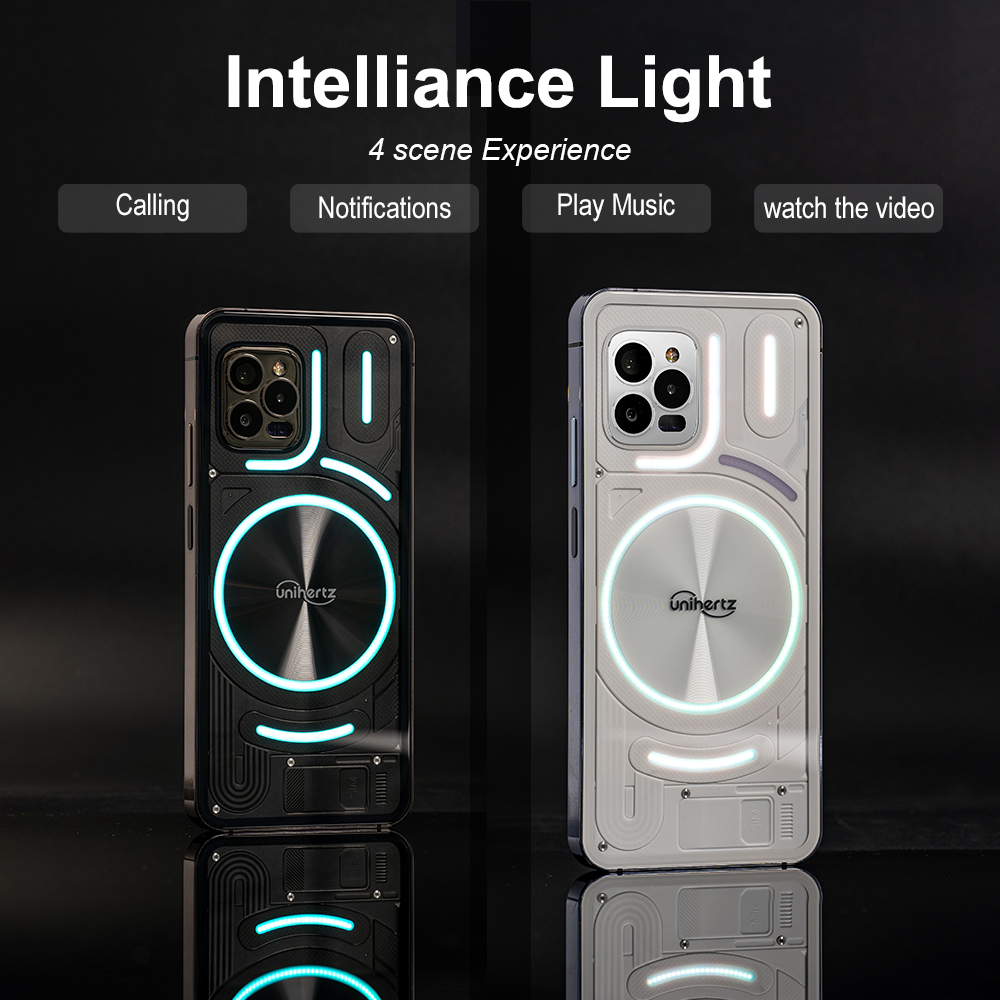 Geometric LED Notifications
The geometric design serves as an illustration of lighting innovation for smartphones. You can customize the color of the light pattern upon the incoming calls, new notifications and more scenarios to let Luna shine with your rhythm.
Immersive Light & Sound Experience
Luna's magic loop stripe even achieves a dynamic change of light color according to the video motion & music to bring you an immersive blend of visual and auditory experience at a deeper level.
108-Megapixel Triple-Lens Camera for MEGA Moment
While a single lens camera relies on the software for creating a decent image, Luna does more with its equipped camera of three diverse lenses. You may snap ultra-high resolution photos with the 108MP main camera. The 20MP night vision camera provides excellent image quality in low light environments and the 2MP macro lens lets you get close-up shots of small objects. Go capture your MEGA moment with Luna's stunning triple-lens camera.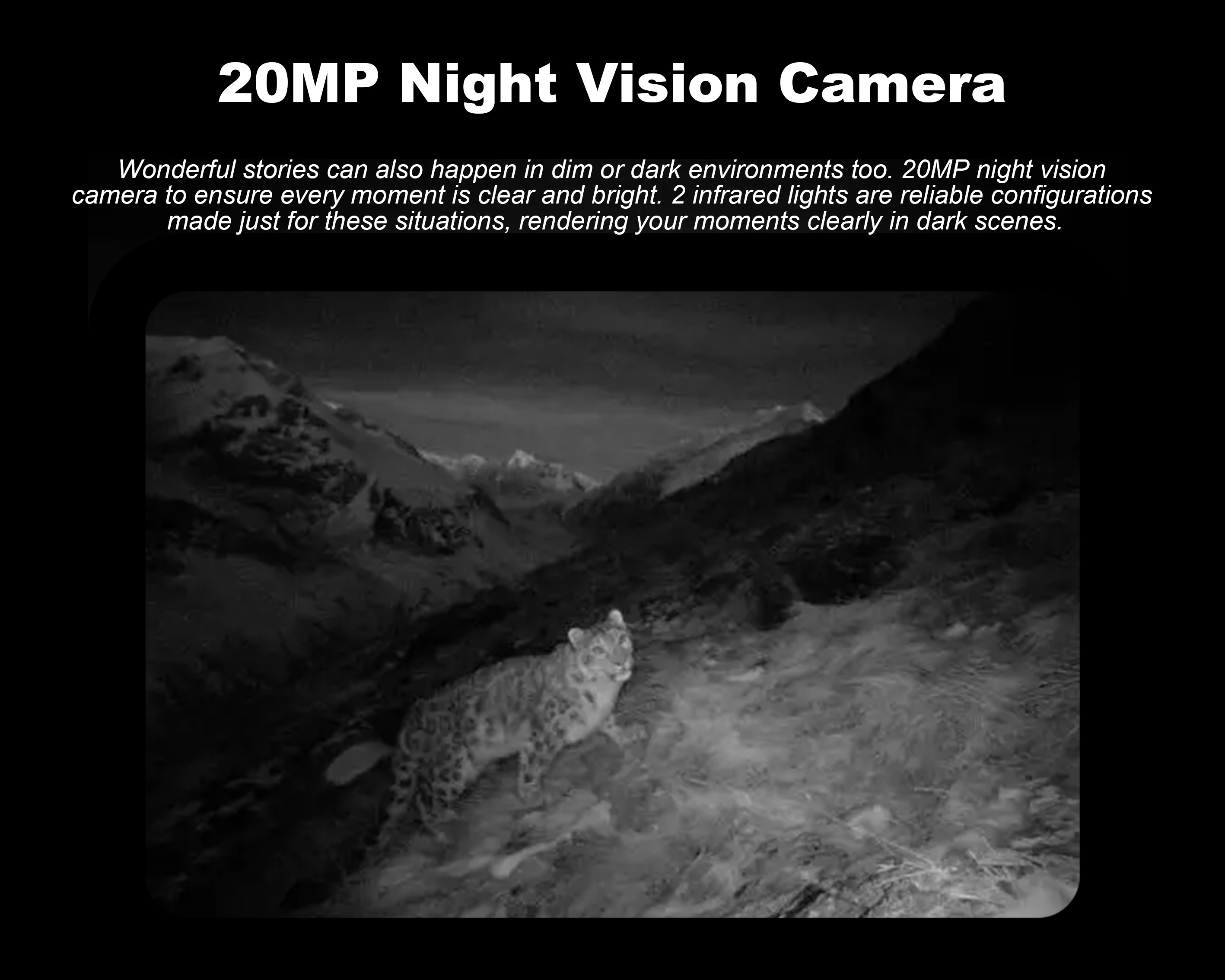 8GB RAM + 256GB ROM Storage
With 8GB RAM and massive ROM storage of 256GB, Luna provides a noticeably improved user experience. The large RAM enables smoother multitasking, allowing for quick lag-free switching between various background applications. Additionally, you could keep a vast amount of data, such as high-quality photos, videos, documents, music or other personal files on Luna's local storage without concerns about cloud data security issues.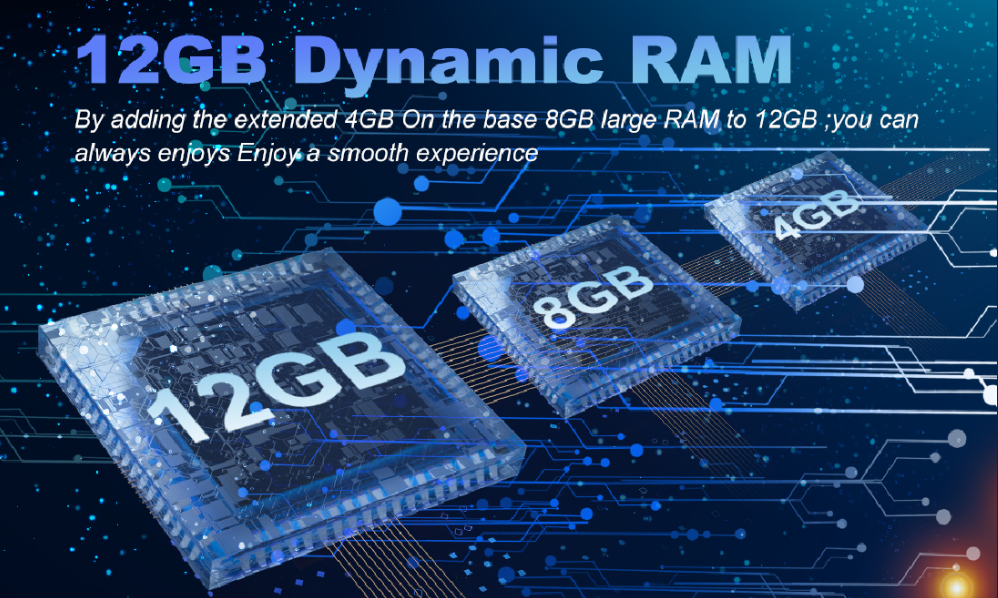 6.81 Inches Full-Screen Display
A larger full-screen display of 6.81 inches with a resolution of 2340 × 1080 pixels enhances the phone's overall viewing and multimedia effect, providing a more immersive visual experience while gaming, browsing, watching videos, and using apps.
5000mAh All-Day Life Battery
Luna's 5000mAh battery retains a high energy density while also being driven by a MT6789 Octa-Core processor with lower power consumption. This can provide greater convenience and peace of mind, especially when traveling or in situations where you may not have access to a charger. You can expect to go all day between charges with Luna.
* Battery tests are conducted by Unihertz Tech Lab
* All battery claims depend on the cellular network, location, signal strength, feature configuration, usage, and many other factors; actual results will vary.
Multi-Functional IR Remote Control
Luna allows you to use your phone as a remote control for a wide range of household appliances, such as televisions and air conditioners, making it more convenient and efficient to perform these actions. Luna will be a dedicated assistant for you to build a house remote control system in hand.
Classic 3.5mm Headphone Jack Design
Always preferable to wireless Bluetooth devices are wired earbuds. For the retro audiophiles, Luna keeps a classic 3.5mm headphone jack compatible with wired headphones to offer a better audio quality experience.
Android 12 OS
Powered by the latest Android 12 OS, Luna provides a secure and convenient way to keep your data safe with its biometric fingerprint sensor and facial recognition feature, delivering the most personal, safe and effortless experience for you.
Virtual Toolbox
Luna's virtual toolbox is a collection of integrated tools including a compass, magnifier, pedometer, protractor, speedometer, etc. You can access these virtual handy tools from Luna phone device without having to carry around physical counterparts.