產品配置 Unihertz TickTock-E Specifications
基本資料 Basic Information
型號 Model:Unihertz TickTock-E
顏色 Color:藍色 Blue
系統 System:Android 12
處理器 CPU:8 Core MediaTek Helio P35 up to 2.3GHz
記憶體 RAM:4GB
容量 Storage:64GB
記憶卡 SD Card:最高支援 256GB Maximum
電池 Battery:6000mAh
屏幕 Display
主屏幕呎吋 Front Screen Size:6.517吋 Inch
解析度 Resolution:1600 x 720
背部屏幕呎吋 Back Screen Size:1.28吋 Inch
解析度 Resolution:240 x 240
相機 Camera
後置相機 Rear Camera
48MP 主鏡頭 Main
0.3MP 微距 Marco
前置相機 Front Camera
8MP 自拍鏡頭 Selfie
連接 Connectivity
制式 Cellular:4G / 3G / 2G
卡槽 Card Slot:SIM 1 + SIM 2 / MicroSD
導航 Navigation : GPS + Beidou + Glonass + Galileo
耳機插槽 Earphones Jack : Type-C
NFC:支援 Support
Wifi:2.4GHz / 5GHz
藍芽 Bluetooth:4.2
尺寸 Dimensions
尺寸 Size:167 x 68 x 11 mm
重量 Weight:233g
功能 Features
紅外線端口 Infrared port,
兩組自定義快捷鍵 Two Independent Customizable Buttons,
指紋解鎖 Support Fingerprint Unlock,
面部解鎖 Support Face Unlock

包裝內容 Package Contects
1 x Unihertz TickTock-E,
1 x 充電器 Charger,
1 x 電源線 USB Cable,
1 x 耳機轉換線 Headphone adapter,
1 x 保護貼 Screen Protector,
1 x 保護套 Phone Case,
1 x 用戶指南 User Guide

保養 Warranty
七天購物保障 7 Days Guarantee
一年有限保固 One Year Limited Warranty
備註 Remarks
落單前請先與我們確認庫存 (型號 / 容量 / 顏色)
Please contact us before placing an order. Thank you.
TickTock-E: A Full-Featured Android Smartphone with Dual-Screen
High-Capacity Smartphone with 6000mAh Battery
With the same enormous 6000 mAh battery, Ticktock-E is both lighter and thinner than Ticktock.
Battery anxiety? TickTock-E can get you covered by operating normally for up to 2 days without a charge.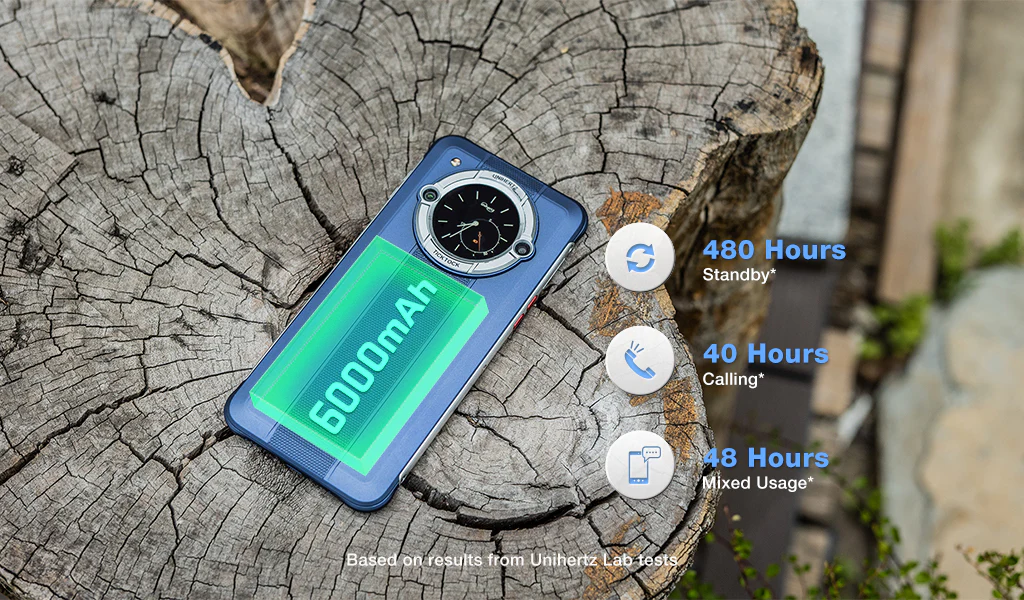 6.5'' Main Screen + 1.28'' Rear Display
The ultra-large 6.5-inch main screen allows more content to be displayed while giving you an immersive, enjoyable visual experience.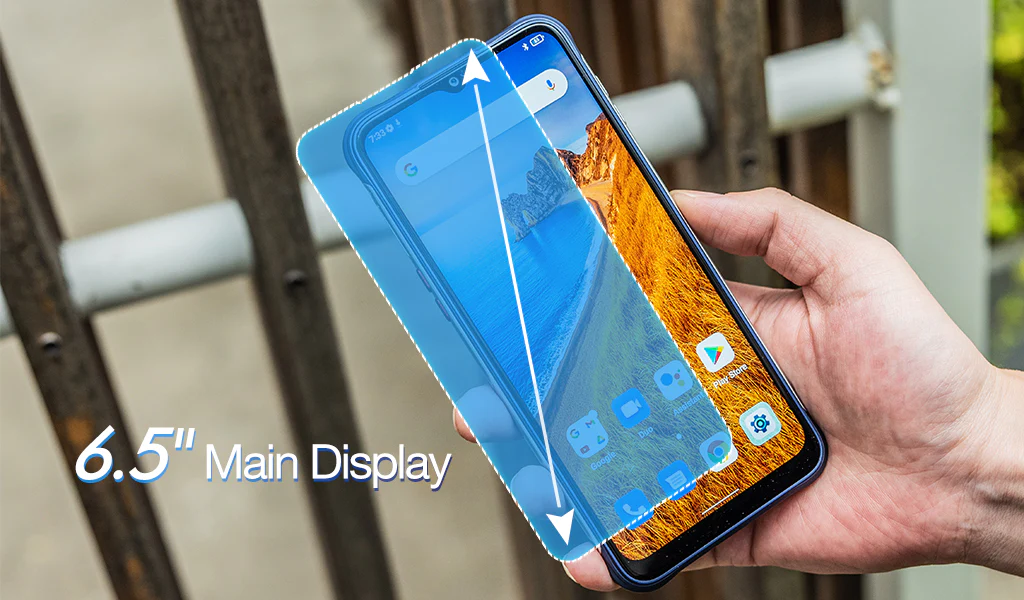 Use the sub-screen to handle multiple tasks with ease. Customize the rear display with infinite creativity to make your phone even more unique!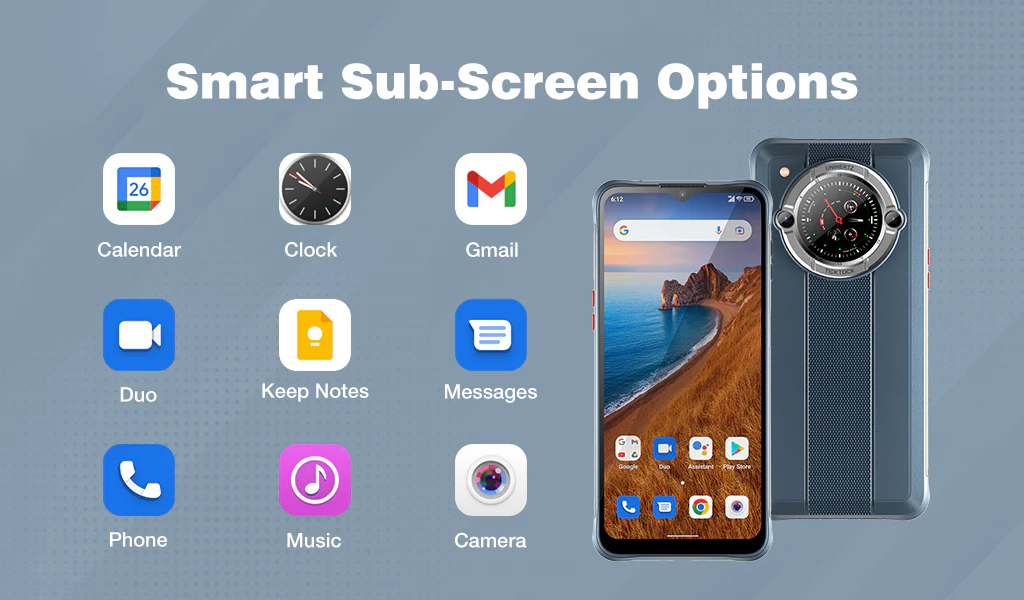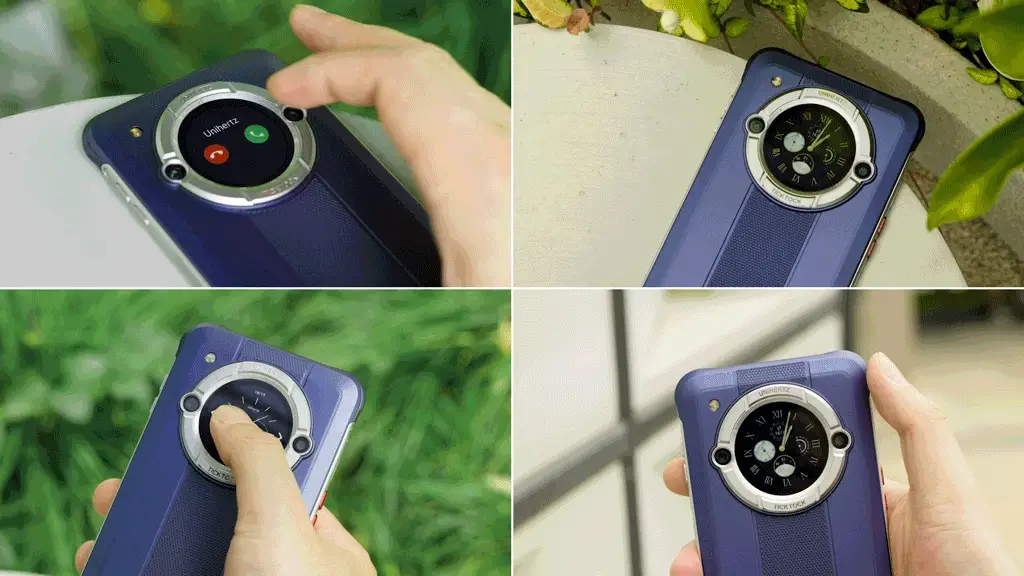 48MP AF+8MP FF
Take a high-quality selfie with the 48 MP camera on the back! The sub-screen makes selfies easy and fun!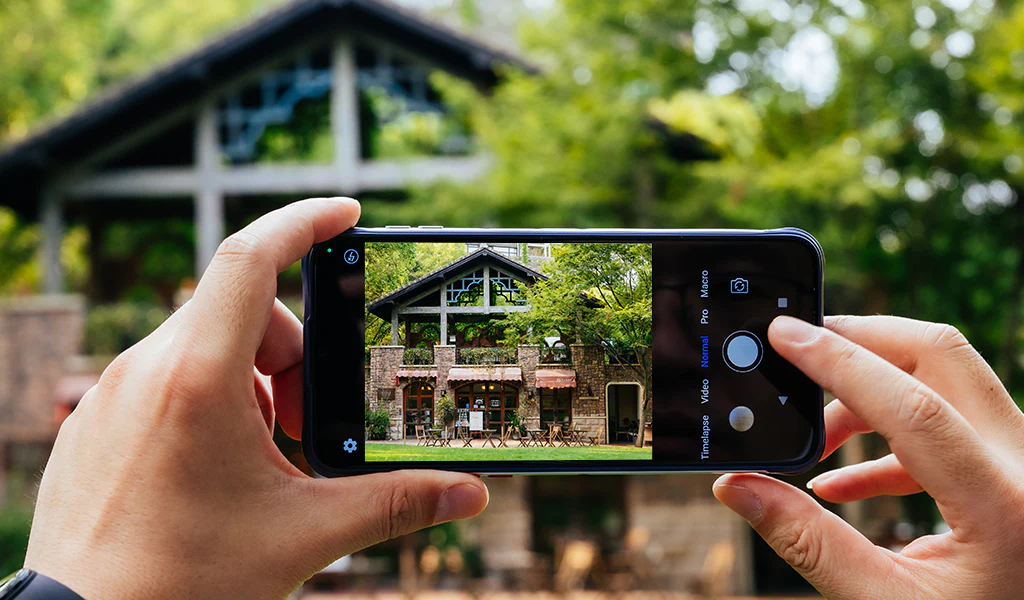 Virtual Toolbox
The toolbox comes with valuable tools such as a compass, magnifier, pedometer, protractor, etc.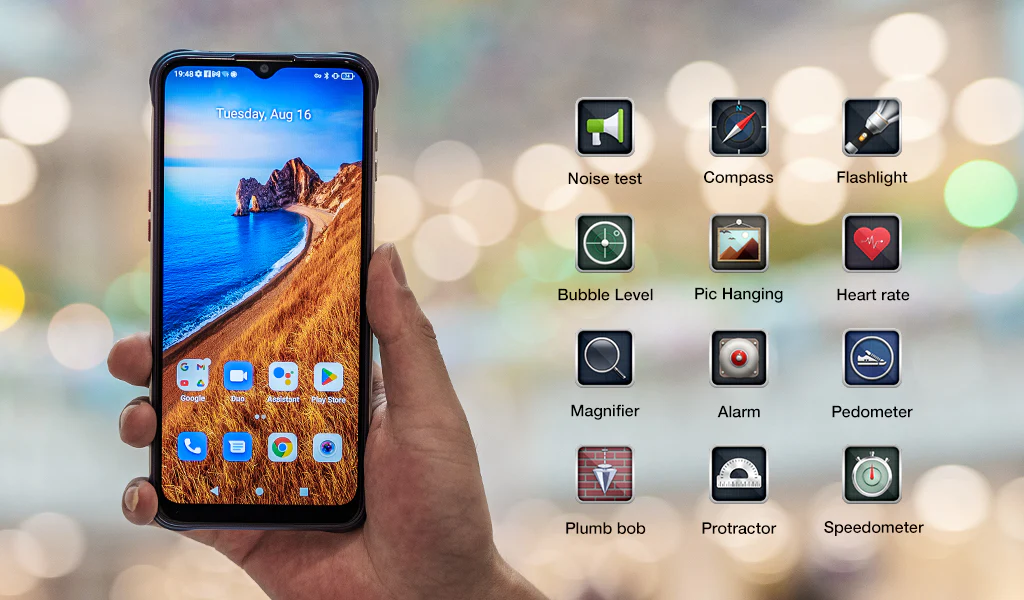 High-Sensitive Fingerprint & Face ID Unlock
Get fast access to your smartphone with two ways of effortless, secure unlocking.
A quick and easy touch/glance ensures that no important message is missed.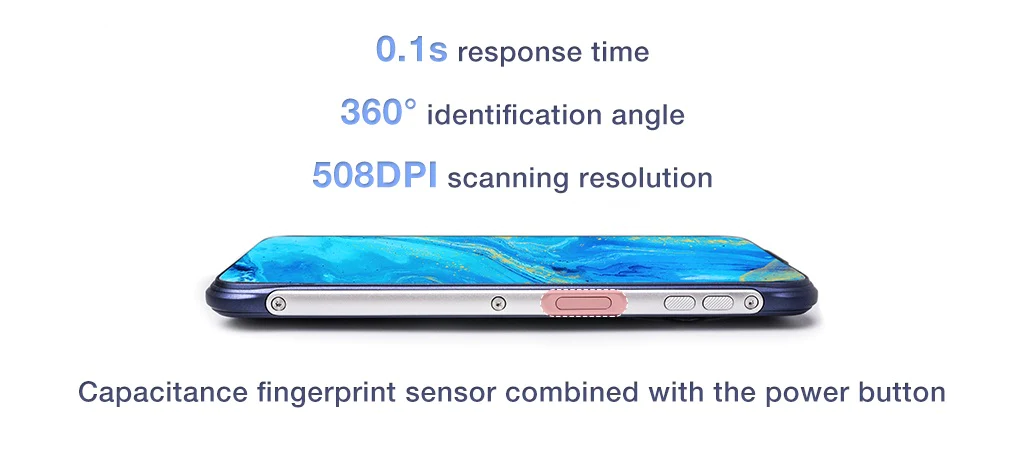 Classic Unihertz PTT Keys on the Side
TickTock-E retains the standard Unihertz programmable side keys, which can be customized as special shortcuts and gain access to your favorite or most used functions with simple gestures.

Powerful Android 12 and Dual-SIM Cards
You may enjoy a more personalized, secure, and simple experience on Unihertz TickTock-E with the most recent Android 12 OS.
Dual-SIM cards allow you to balance life and business contact with a single device.